This free printable indoor scavenger hunt is perfect for kids stuck indoors on rainy days and/or during periods of self-isolation. It is difficult it is to keep a flock of children, or even just one, entertained through these days and months. This scavenger hunt is easy and might keep their growing minds entertained for a few minutes. You can offer bonus points if they compete the game in silence, and perhaps a cash reward if they do it without bothering you. Or while you play hide and seek with a bottle of wine, huddled in the bath behind the shower curtain. Zero judgement from this gal.
Anyway, there are two versions of this indoor scavenger hunt. One is filled in, as pictured below. The other is blank. That way, if you have children with different needs or want to tailor your scavenger hunt to your own home, you have a second option.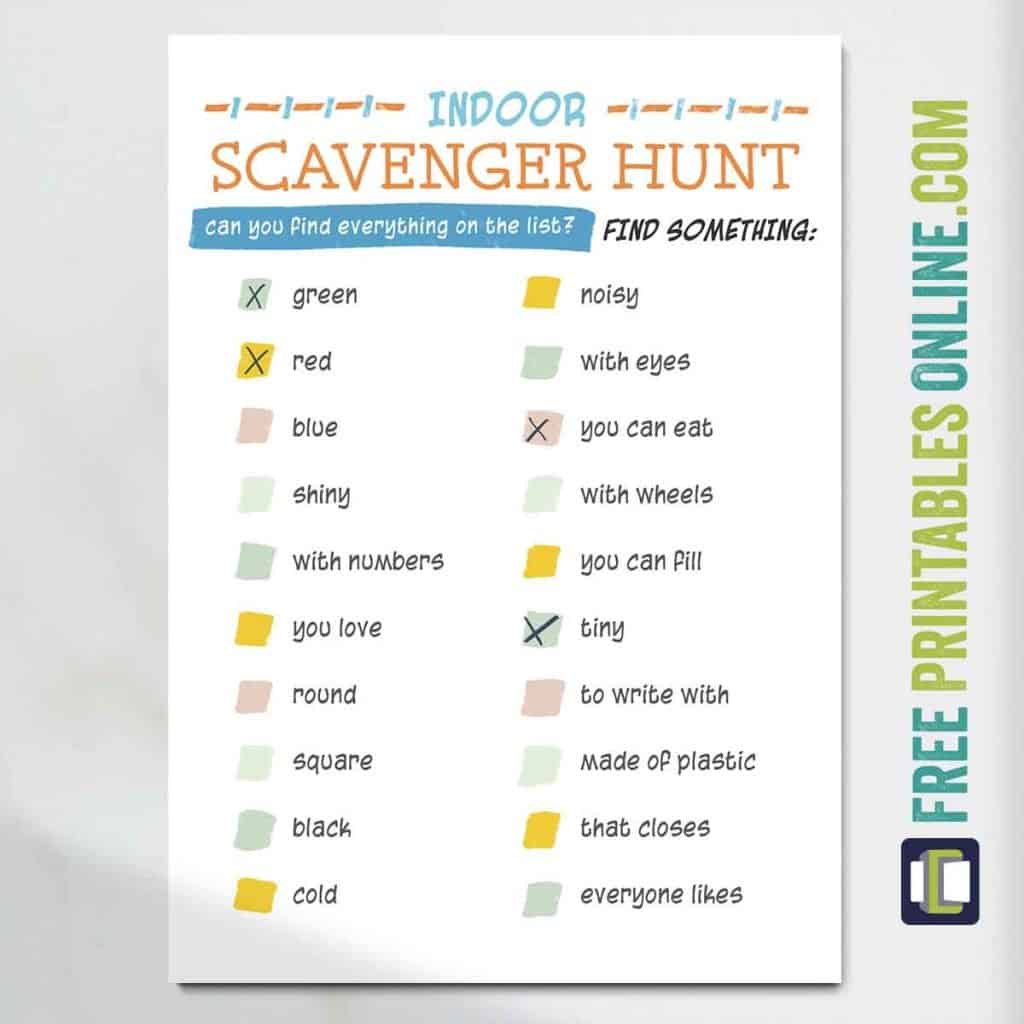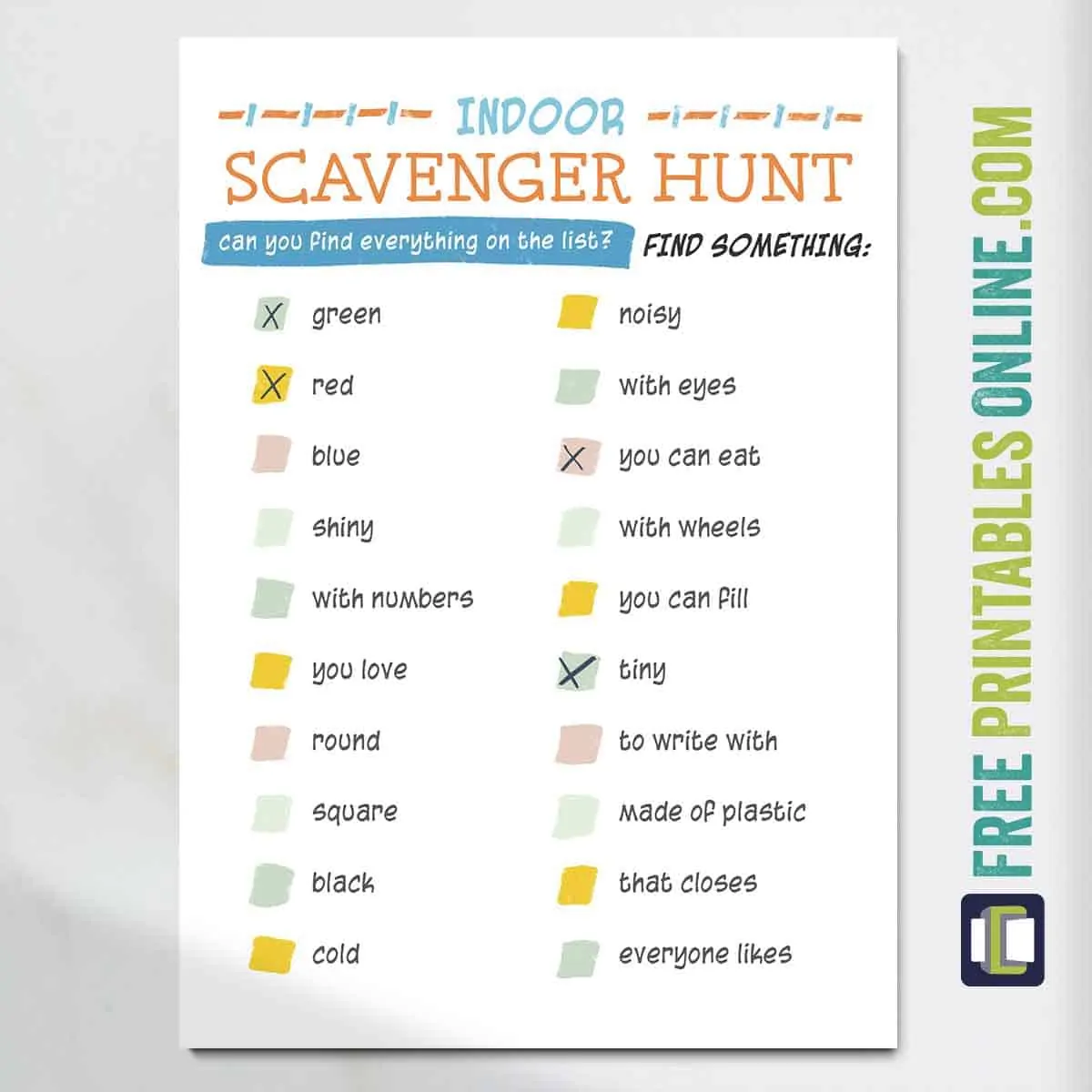 To use the blank indoor scavenger hunt printable, you can either type directly onto the PDF and print it or print it blank and write the clues in by hand.