Use this video chat party invitation to invite friends and family to online events that abide by social distancing rules during the Covid 19 Pandemic. The invitation is available both in pdf and png formats. The reason for this one off instance of multi format is the nature of this freebie is different from the usual printables peddled on this site. Since the invitation is for a digital event, it makes sense to include a flat png that can be edited in a graphics editor and sent as an email. Yes, I realize you can just send an invite directly from Zoom, or simply call from any number of pieces of video chat software, but sometimes it's fun to switch things up and get an actual invitation.
The alternative to the png is the pdf file, which has two editable postcards. If you want to go old school, you can mail these out to people, I suppose. I don't know.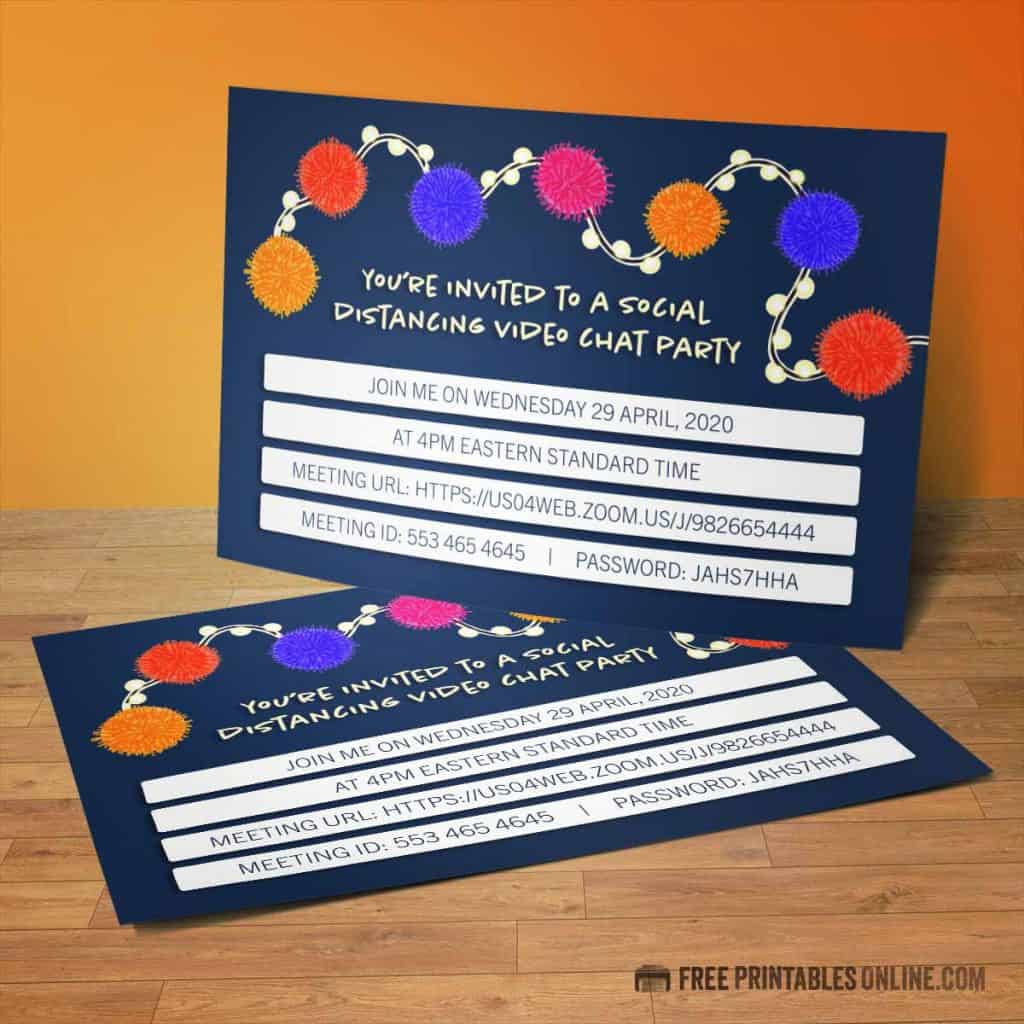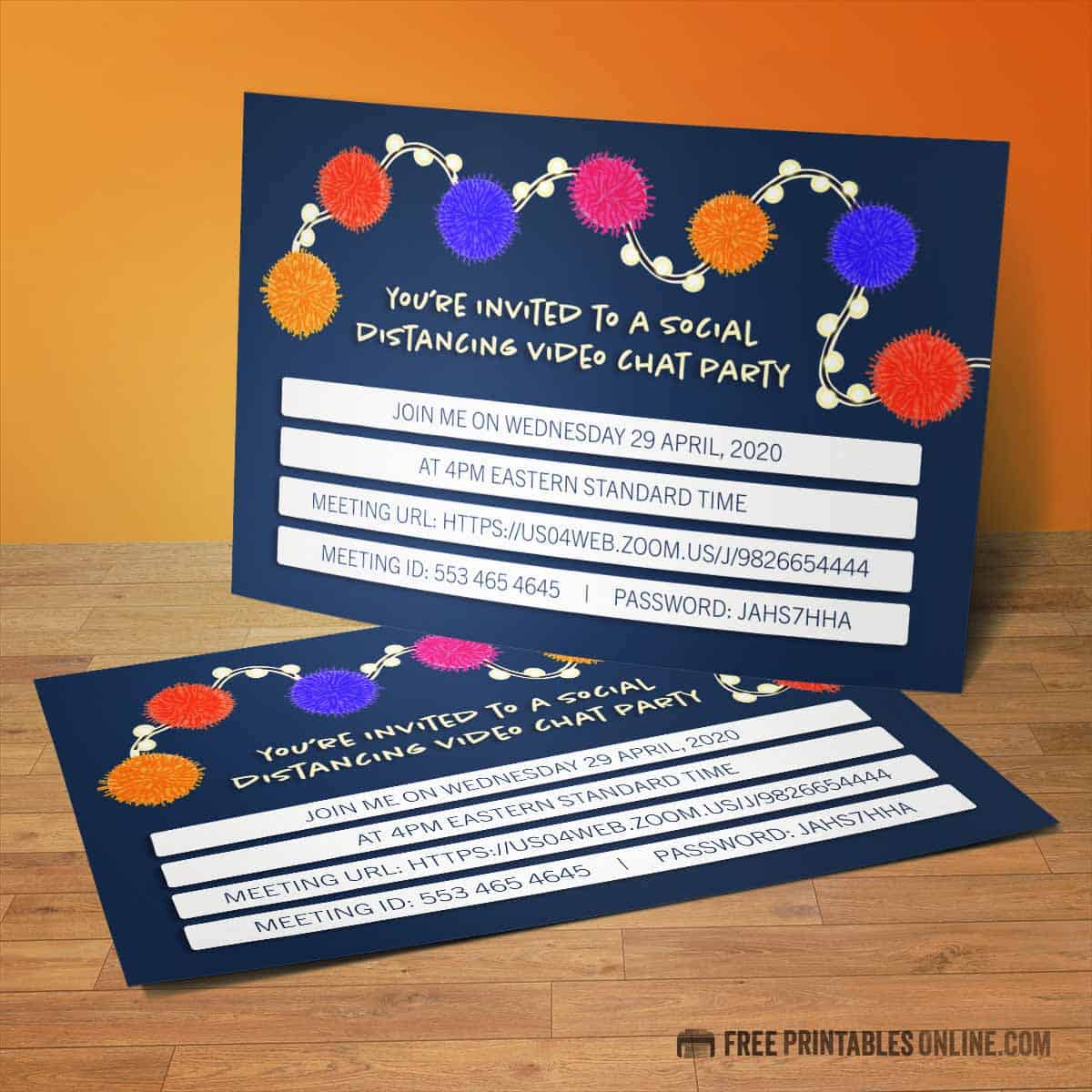 The video chat party invitation design is of a string of funky garden lights across the top of a midnight blue postcard. Below this lights are four white spaces for you to write the details of your party.