Lately there have been some searches on this site for printables related to coronavirus, so here is a free printable social distancing sign. You can hang it in your window or use it for businesses.
The sign features an illustration of two gender neutral people standing at a distance from each other. There are arrows between the people, with text stating 1 metre or six feet distance. The bottom of the sign contains further text in black all caps type: Please be mindful of social distancing. Maintain a 6 foot (1 metre) distance from others.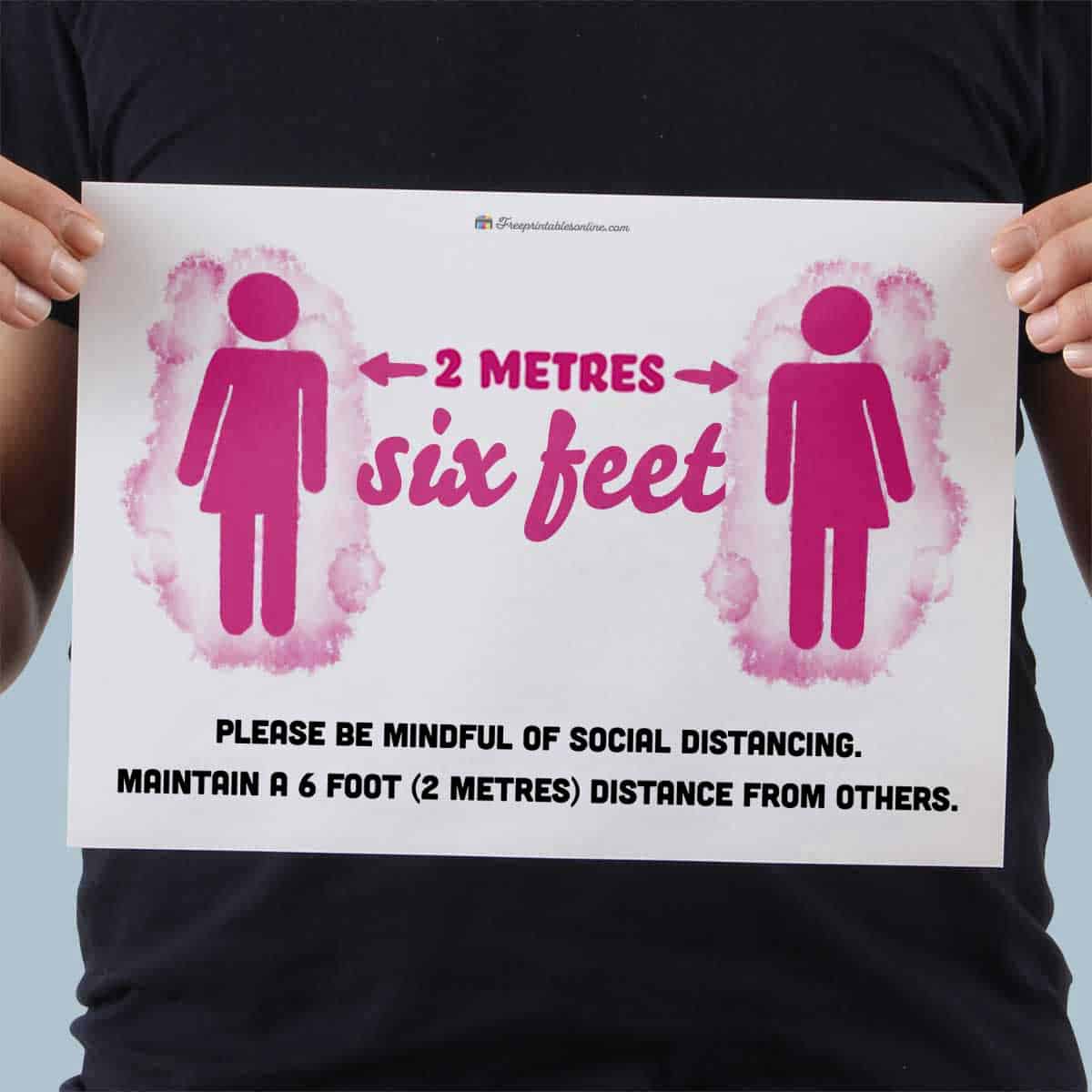 This free social distancing sign is available in two sizes. There's US Letter format for those in the states, and A4 for everyone else in the world.