I hope I've uploaded this retro all I want Christmas list in time for you to jot down all you would like Santa to bring. I have uploaded other printable Christmas Gift Lists over the years, but this is the first new xmas list in awhile. I went for a retro seasonal look, hence the sunburst and grunge effects.
The line "all I want," as in for Christmas, as in from the song "All I Want for Christmas is My Two Front Teeth," is across the top of the list in vintage text. Alternatively the phrase is from "All I Want for Christmas is You." Close enough. You choose. Anyway, it's all red and green and Christmassy. The background, as mentioned is printed with a starburst effect. There is a cream colored overlay for you to write down all the junk you don't need your gift requests.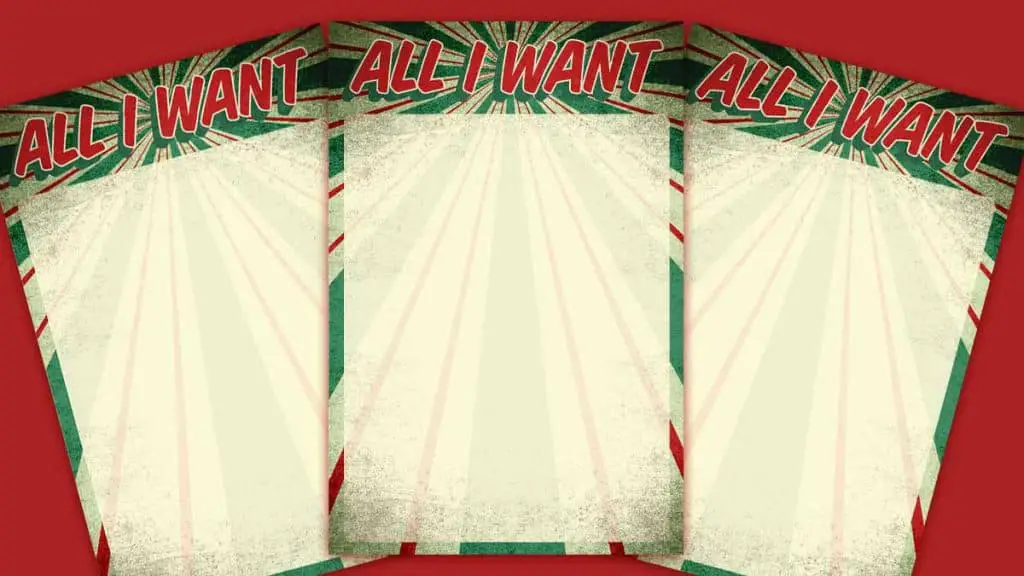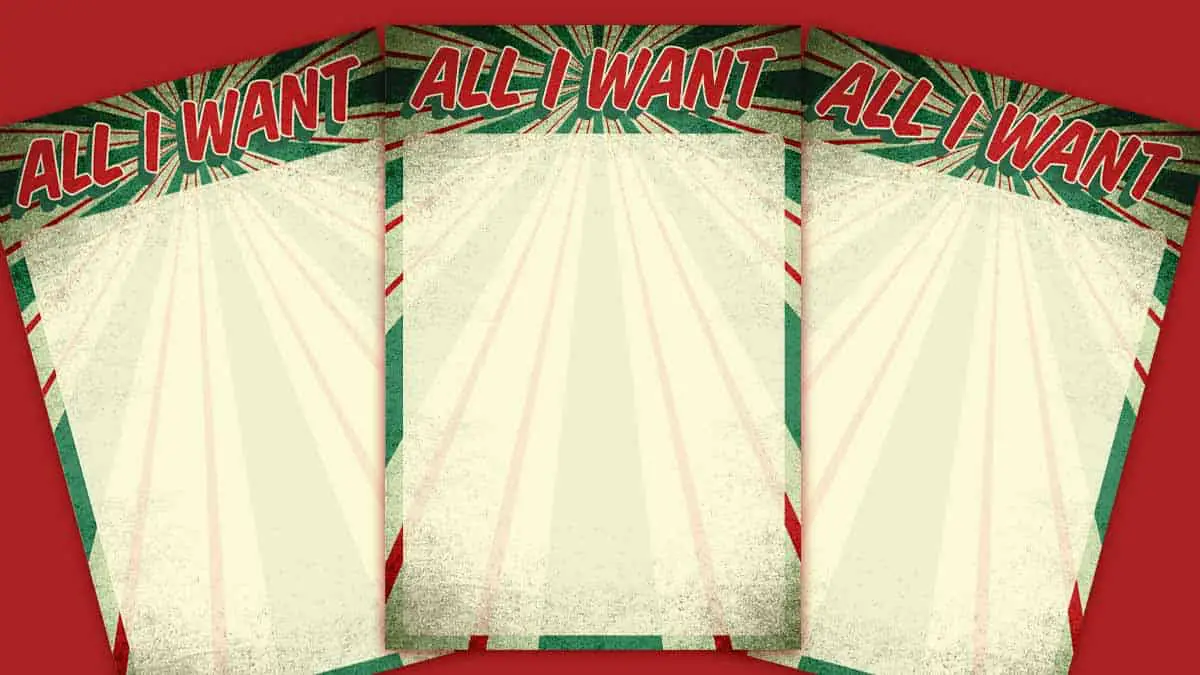 There are two Christmas lists on each printable sheet of paper. You can download this freebie below.