Warn all present with this printable hangry poster print of your potential for rapid emotional deterioration when you're a bit hungry. This hangry wall sign will aid friends, family, and colleagues in understanding what to expect when the takeout delivery driver isn't knocking on the front door inside the promised 30 minute time frame. Perhaps this hangry wall art will also serve as a reminder to you (and by you I mean me), the hangriest (but I am hangrier than you), to ensure you have snacks ever present.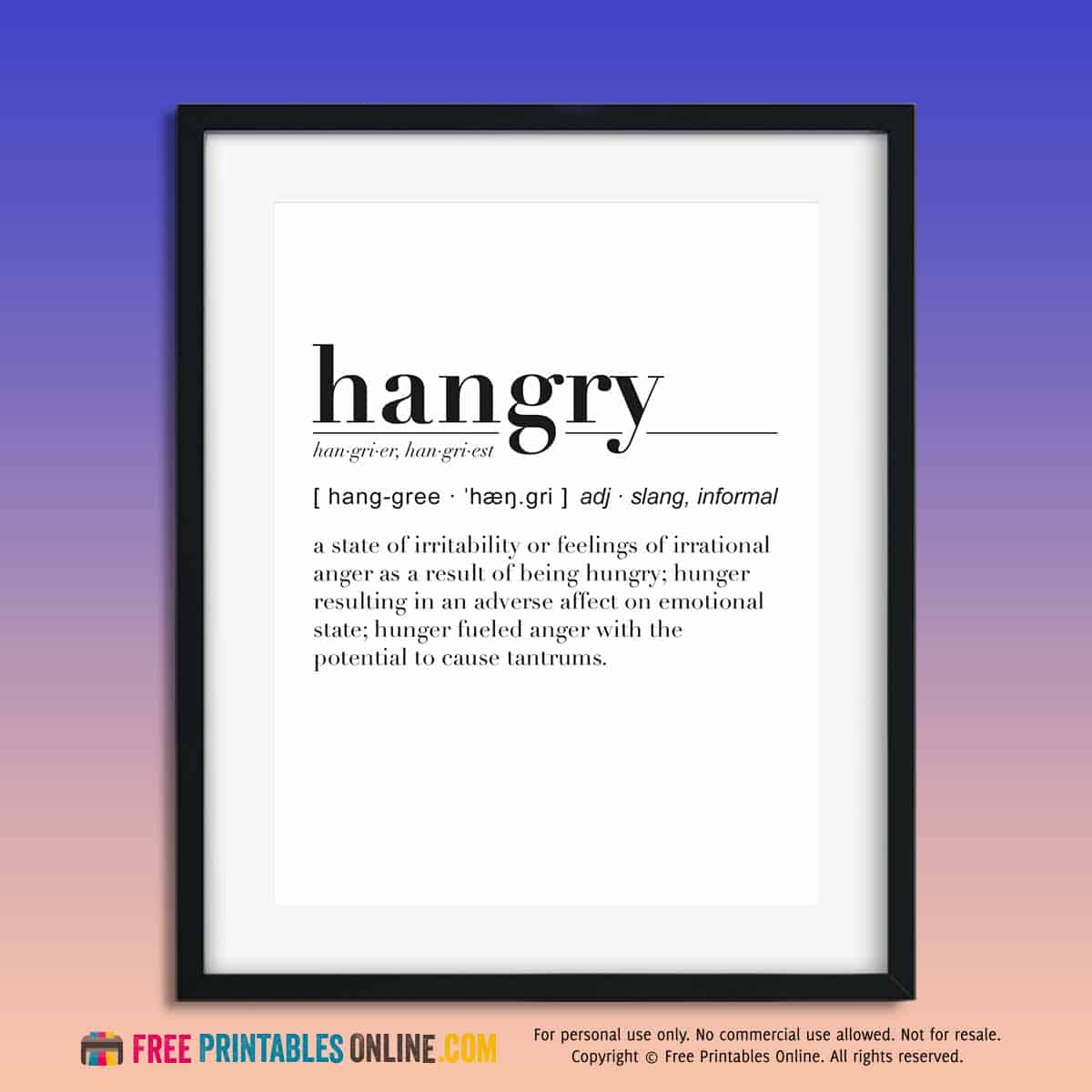 The text on the sign reads as follows:
Hangry
han·gri·er, han·gri·est
[ hang-gree · ˈhæŋ.ɡri ] adj · slang, inform
a state of irritability or feelings of irrational anger as a result of being hungry; hunger resulting in an adverse affect on emotional state; hunger fueled anger with the potential to cause tantrums.
The hangry poster print is ink friendly as all of the text is black only. Should you be lucky enough to have access to such a printer, you can print the A3 mini poster size. Otherwise the hangry dictionary definition print is available in US Letter size as well.