This free printable letter to Santa to fill in is just in time for the Christmas season. The design is styled after vintage postal stationery (the kind with with red and blue diagonal stripes as a border). There is a drop down blue ribbon banner in the upper left corner with the text "letter to Santa" inside. Next to the banner is a postmark, with smaller text inside. The postmark contains text that states "Santa's workshop, The North Pole." To the right of the postmark is a stamp with an illustration of a polar bear in a red scarf inside.
This letter to Santa has been designed with some permanent text alongside space for its user to add customized details.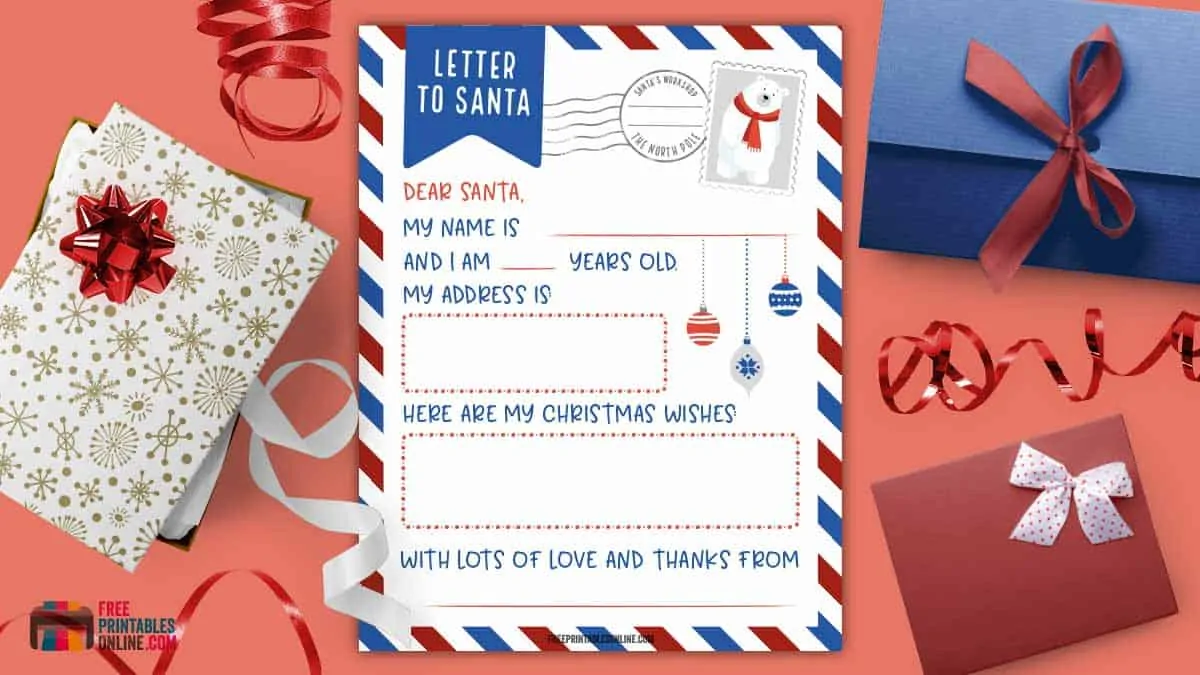 The letter to Santa to fill in contains the following text:
Dear Santa, my name is [blank] and I am [blank] years old. My address is [blank]. Here are my Christmas wishes: [blank]. With lots of love and thanks from [blank]. The sections for address and wish list are large and enclosed inside a polka dotted red outlined space.
The letter is available in both US Letter and A4 formats, both of which can be downloaded below.