I decided to create and offer this secret Santa questionnaire for kids after how much users have enjoyed my other secret Santa questionnaire. Two things recently dawned on me. The first is that kids also get involved in secret Santa games (through clubs, school, whatever, etc…). The second is that a secret Santa questionnaire for adults may or may not be suitable for children. That being the case, why not make a kid specific questionnaire?
This kids question sheet is a full page, so not an ink saver by any stretch of the imagination. But I figure kids do better with something big and bold over an an A5 piece of black and white printed paper. Actually, like most printables on this site, the page is printed on 8×11 inch paper to find common ground between US and rest-of-world paper sizes.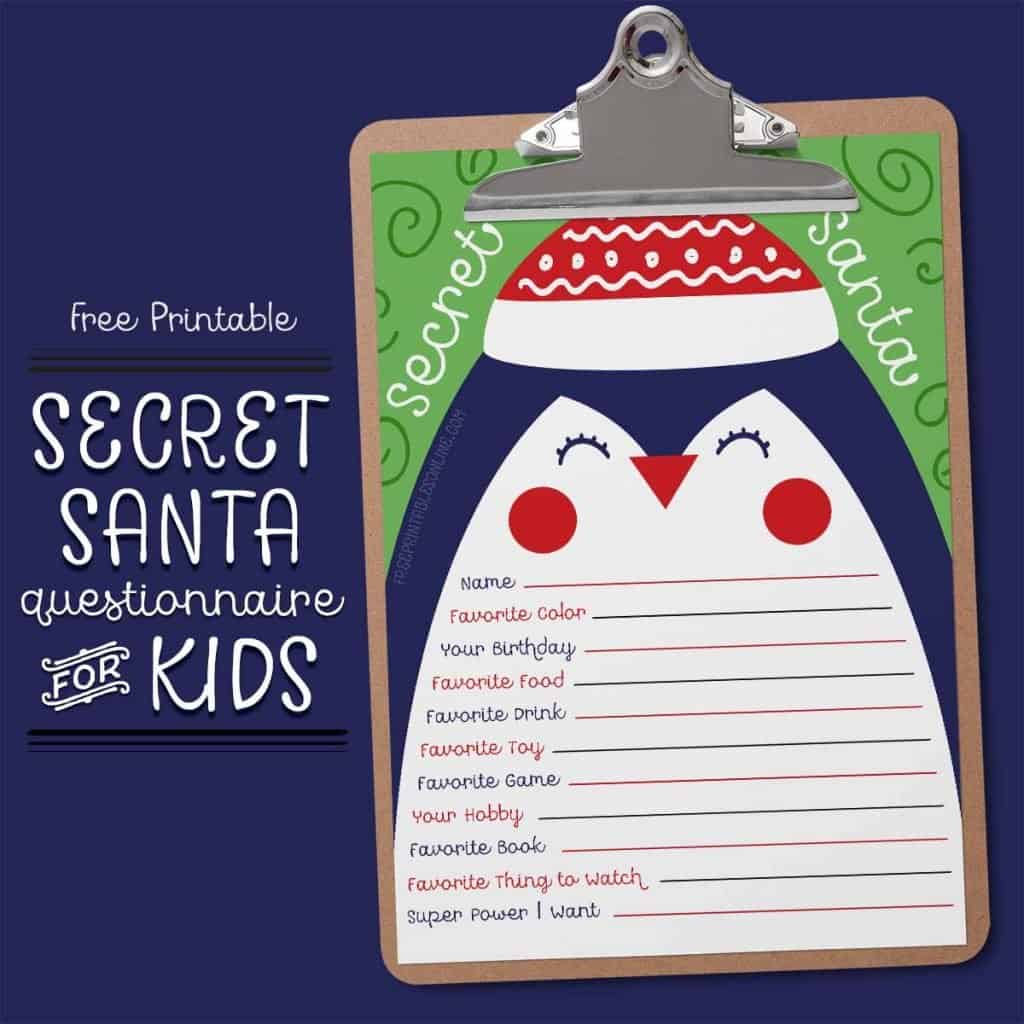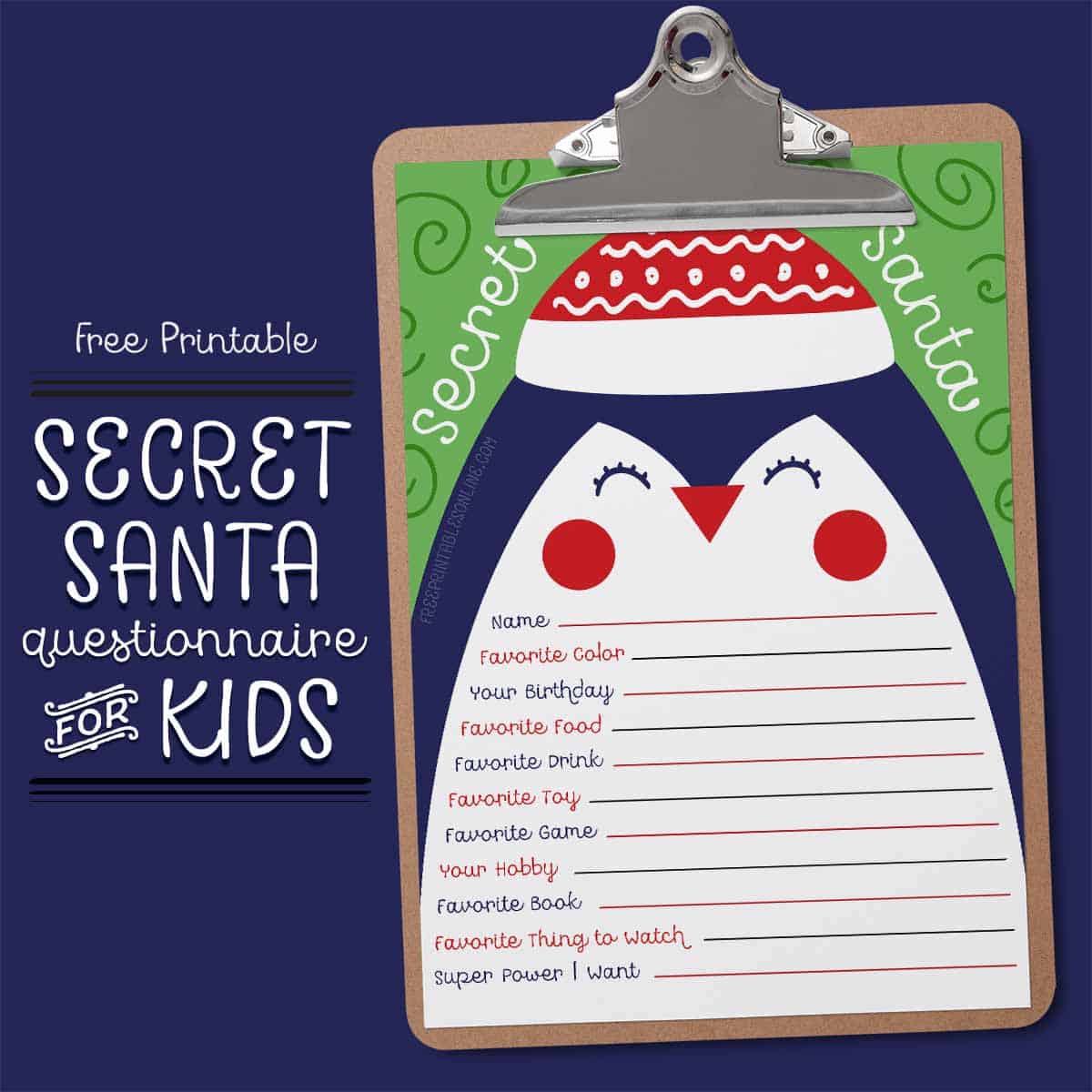 The background is a comforting seasonal green with hand drawn swirls and the text "Secret Santa." There is an illustration of a large penguin with a red hat that takes up the majority of the paper. The stomach of this penguin is white, so that's where the writing happens.
To use this free printable secret Santa questionnaire for kids, just print as many sheets of paper as there are kids participating. Cut off any white edges on the paper and hand them out to be filled in by the kids.