Presenting a modern Christmas event ticket template for your holiday party needs. I know, I know, it's a bit early for this still. I've always hated when people mention anything about the holidays, whether it's hearing Christmas tunes in shops or mentions of gift shopping, before the start of December. And yet here I am encouraging the opposite. I'm spurring my readers on to start clicking, printing, and planning for the upcoming Christmas season before November is over.
Anyyyywaaaay, back to the topic at hand: this free printable Christmas tree themed event ticket template.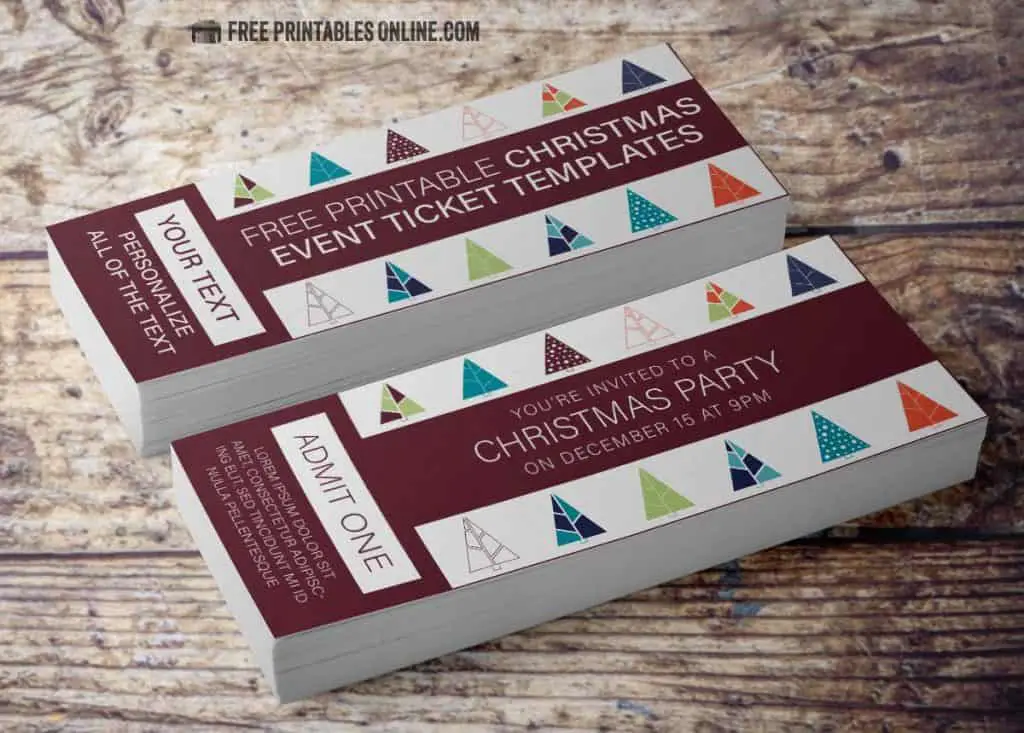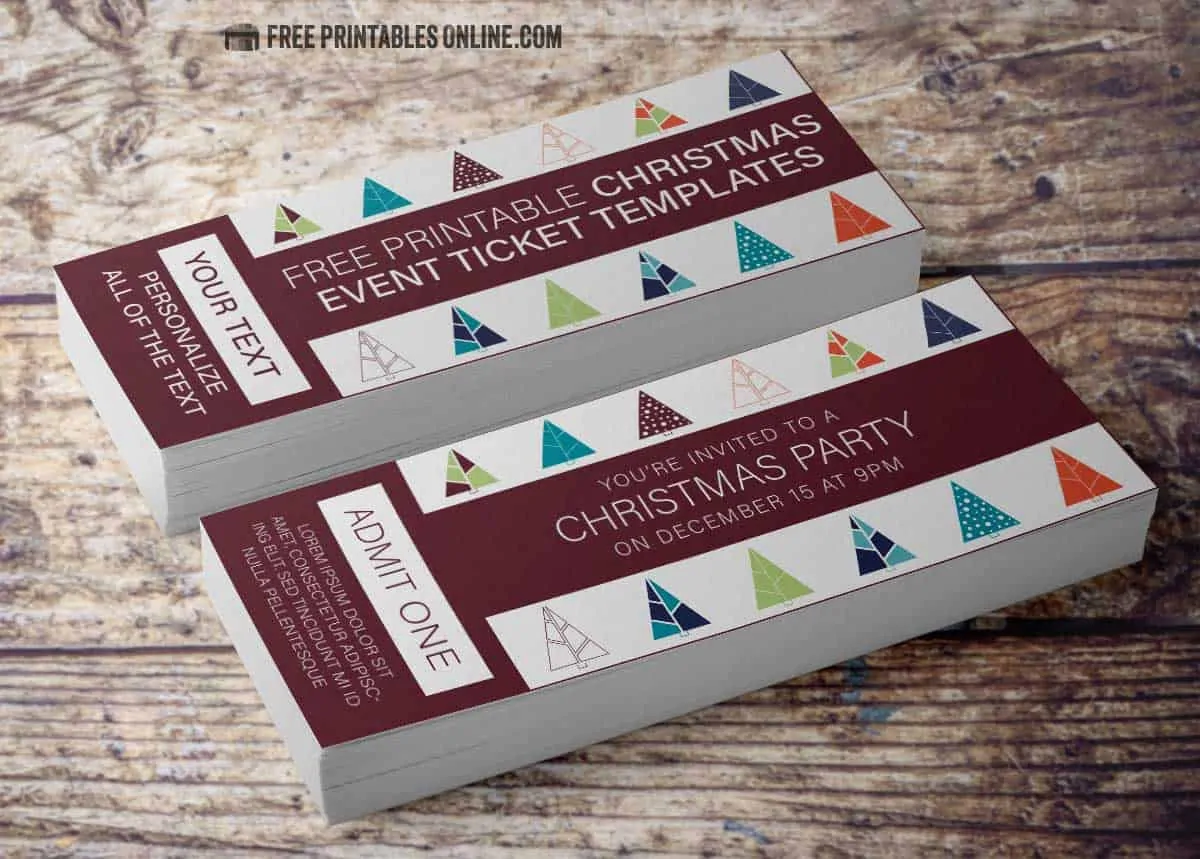 The design of the Christmas event ticket template is contemporary in appearance and it features prints of alternating illustrated Christmas trees. The ticket measures 5 ½ x 2 inches and all of the text can be personalized with your own custom content. In between the two lines of Christmas trees is a deep purple color block. This space serves as the main type area of the card, where you might add the name of the event (e.g. Christmas party). There are two smaller text spaces both above and below the larger center text.
The side of the ticket contains a vertical strip with two text spaces. The first typable space contained inside of a white box and is designed for a single line of text. The second space is below the white box and contains 3 rows of small text.
To customize the ticket template, download the pdf file below and open it. Once opened you can type directly into all of the spaces with text. The template is designed to populate all text fields as copies. What this means is if you type onto one ticket it will appear the same on all other tickets. There are five tickets on each printable sheet of paper.