Here is a printable paper bag shopping list template for you to download. Pin it on the fridge and use it to jot down groceries you need as you think of ingenious new dishes you will never actually cook. The list measures approximately 5 by 6.5 inches and each printable sheet contains two lists. To use, print and cut around the edges. Or be lazy and don't cut out anything. This is acceptable behaviour that I am fully behind. After all, if you are together enough to make a grocery list and go buy the groceries then I think you can cut yourself some slack in the home crafts department.
The background of this paper bag grocery list is of a brown paper bag texture. In the top left corner of the list there is brown text that reads "shopping list." There are two lighter colored vertical columns in which you can write all the items you want and/or don't need.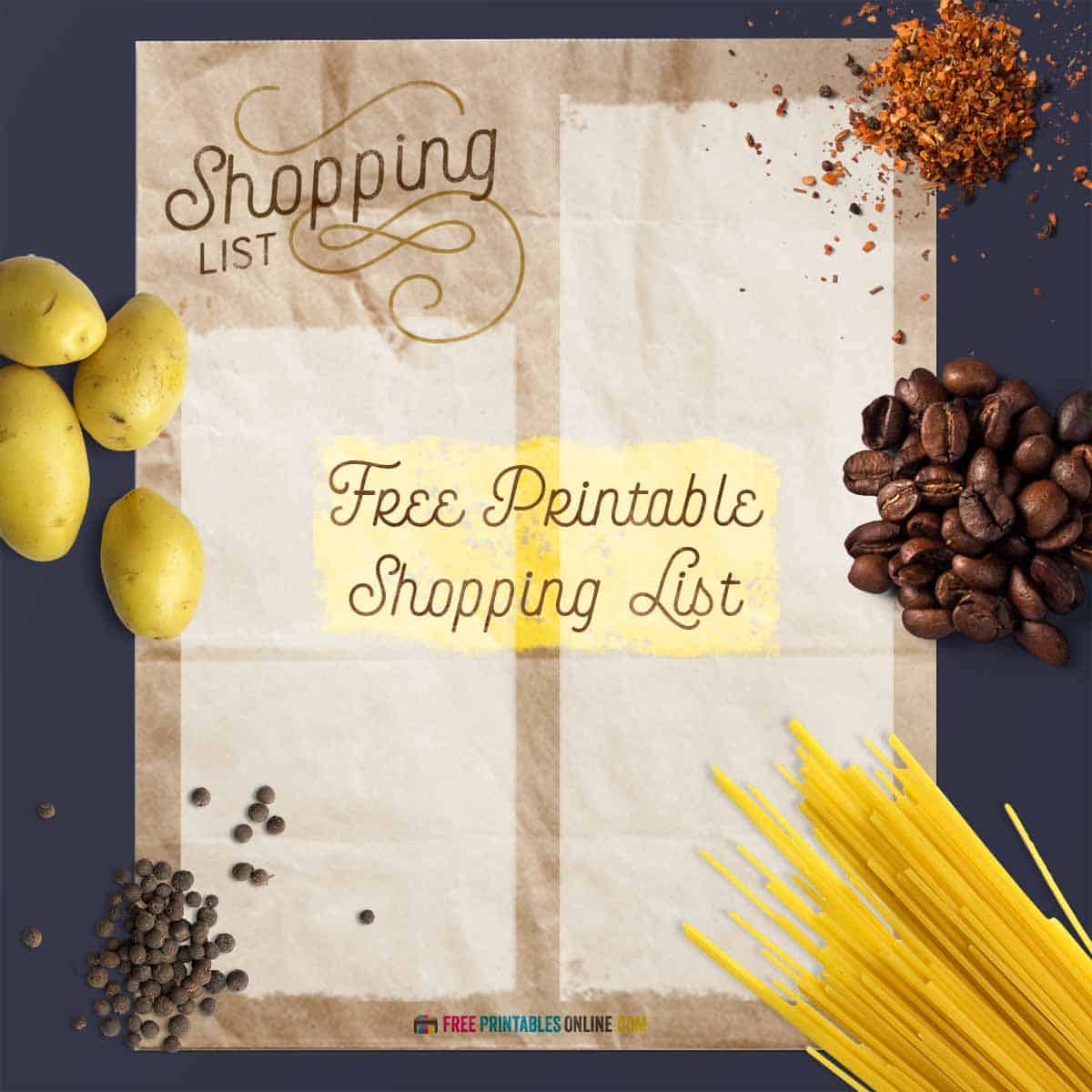 All the additional food pictures are not included in the download. They're just there because social media demands pretty pictures over practicality.