Many apologies to regular subscribers and readers for the lack of regular updates the past several weeks (perhaps months). In a bid to try to get back into the design and printables spirit, I present you with this gold accented seasonal recipe page.
Available in both US Letter and A4 paper size formats, this blank recipe page is ideal for holiday themed recipes. The top and bottom of the page is decorated with a colorful geometric pattern. Each triangular shaped block colored with different shades of pink or green. To make the pattern stand out, a few of the blocks are filled with a gold glittery background.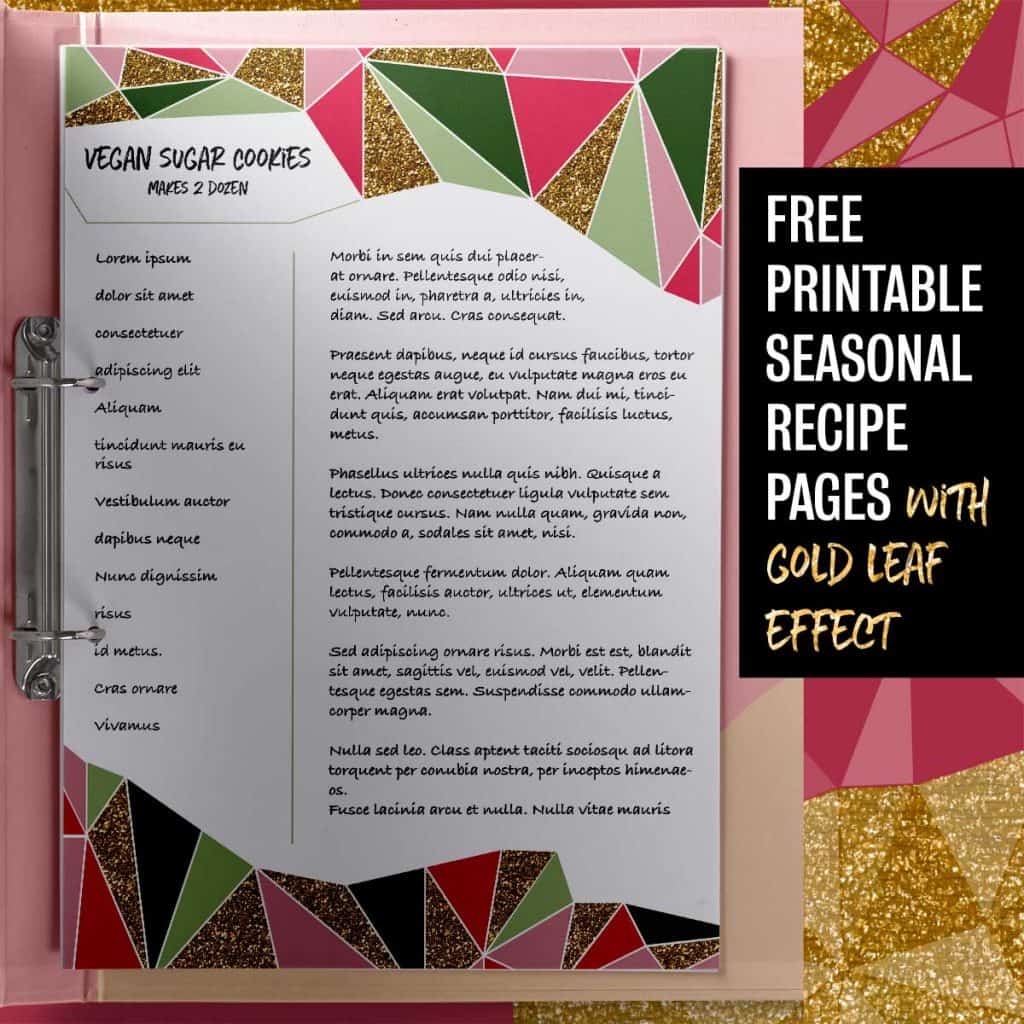 You can download whichever sized page you need below. This printable gold accented seasonal recipe page is designed to be written on by hand, so print however many sheets you need and go to town with your recipe notes.