Tis the season to play Christmas charades and pretend you have fun with your fellow teammates. This free printable charades game contains 36 different cards for players to act out. The commands range from seasonal movie and song titles to holiday themed activities (e.g. building a snowman, sledding, Buddy the elf).
The cards are small at 1.8 x 1 inch, but this means many cards fit on the printed paper. There are five different colors utilised for the card frame design: pink, purple, green, blue (two shades), and cream.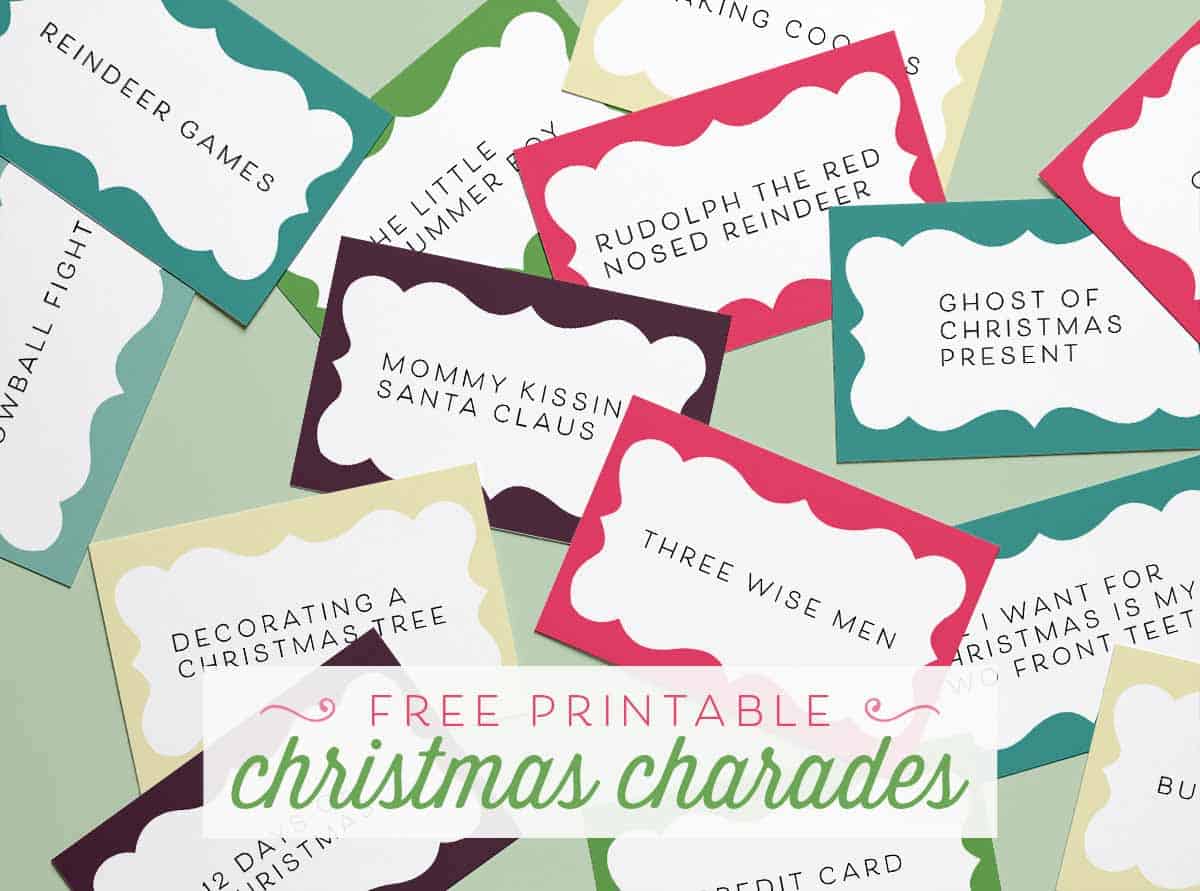 Blank Christmas Charades Cards
As I was designing the above cards I realised it would also be fun to include another set of the seasonal charades without any text at all. And so you can also download a set of blank charades game cards for Christmas. These are all the same color and style with none of the words, and are great for those of you who like to personalize your charades game.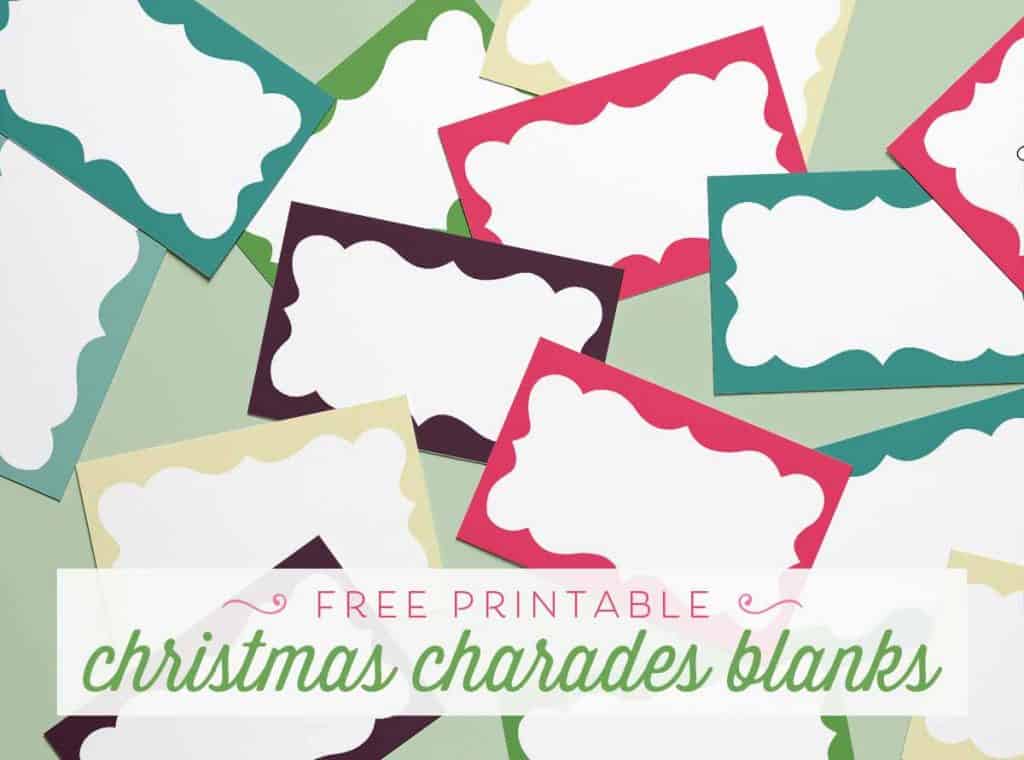 To play the game of charades print and cut the cards out. Divide your group into two separate teams and decide which will go first. A nominated person from the team will draw a card and must try to act it out (without talking) so their team can guess the phrase on the card.
Use a stopwatch or your phone to time each team. Time them for 2-3 minutes, during with the nominated player will try to act out as many cards as possible. The more the team guesses, the more points they get. The team with the most points at the end of the game wins.