This printable Halloween bingo is perfect for spooky October festivities. While one hundred percent of dentists might (might) disagree, Halloween is the best holiday of the year due to the copious amounts of sugar consumption. For those of you who either want to celebrate without the candy or who want to extend the fun, Halloween games are the way to go.
Various Halloween themed illustrations pepper the bingo card. The bingo contents range from seasonal scary icones like skulls and bats to Halloween phrases and candy imagery. Take the cards along while trick or treating or use it for a game anytime during the Halloween season when decorations are at a peak.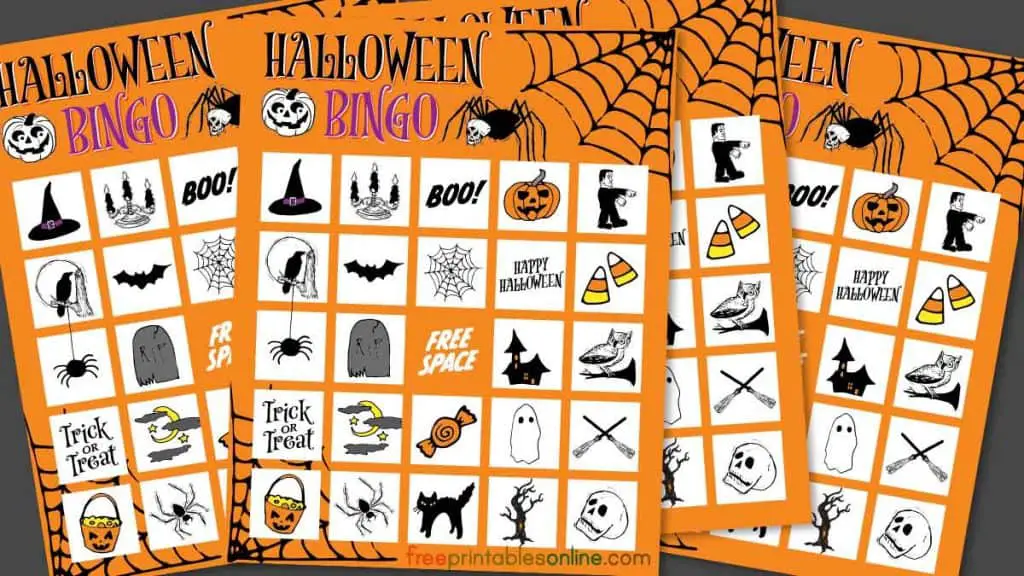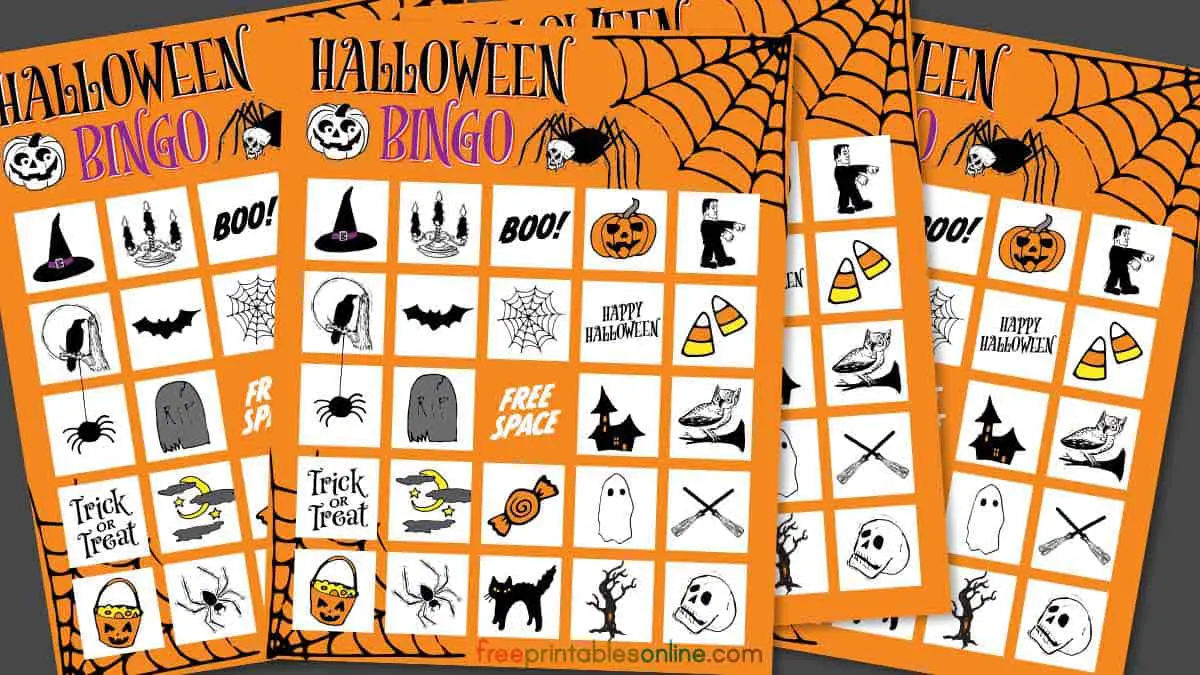 There are two bingo cards per printed sheet of paper. To play the game, print as many cards as necessary and play bingo as usual. Most of the images are commonly found on Halloween, but you can use your imagination for the more unusual images.
If you are interested in other free Halloween printables and games, be sure to have a look at the Halloween printables roundup I posted recently.