I present you all with this free printable 2020 calendar with holidays (because I am preparing in advance for the first time in my life). Why I have never thought to make a yearly calendar that includes holidays, I do not know. The holidays listed on this printable calendar are those which are celebrated in the United States, and are listed in a yellow box along the bottom of the calendar. Corresponding holiday dates on the monthly calendars are highlighted in pink.
There is a 2020 banner in the upper left corner with a pink, yellow, and aquamarine color scheme. The rest of the calendar follows this color scheme. A couple of patterns are dotted around – one below the 2020 banner and the other in the lower right corner.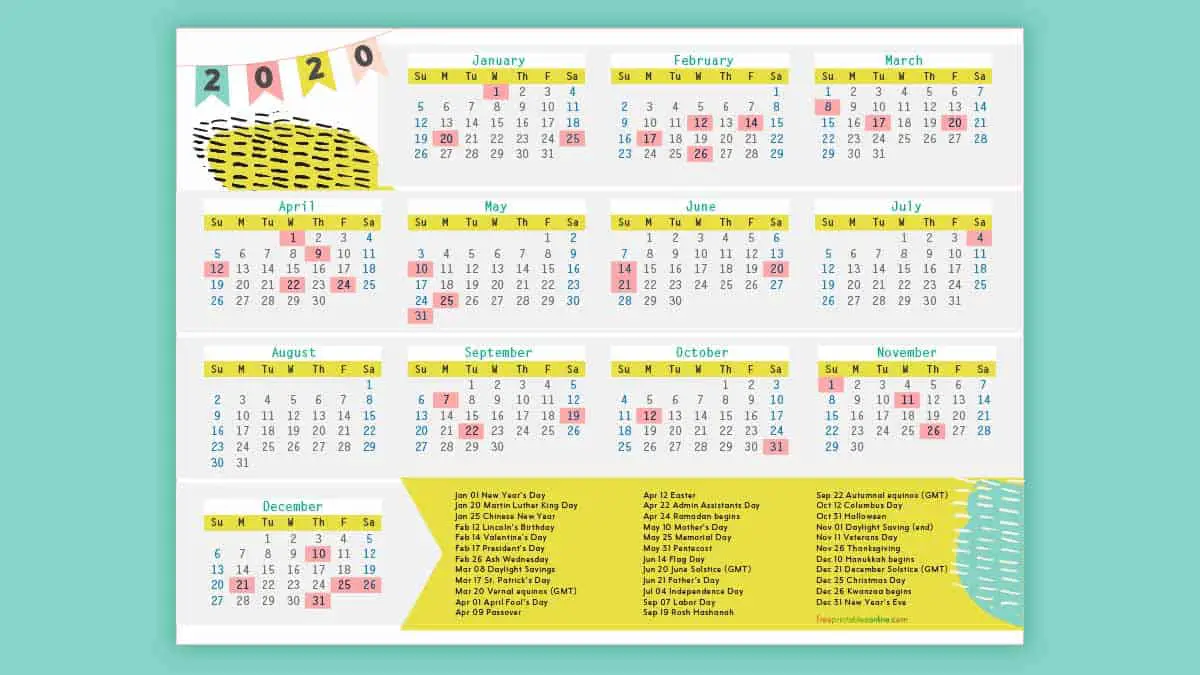 To download the free printable 2020 calendar with holidays click on the download button below. Then you can open the pdf file and print it.