Get your absurd game on with this printable selfie scavenger hunt. The list of items ranges from the everyday to the outlandish, and will keep any team amused for a good stretch of time.
Scavenger hunts are a great way to get people to work together in a non work focussed way. This might be as a group of friends in search of a new way to spend time together, or as a team-building exercise to boost office morale. The game is ideal for parties or days out, and is even a fun way to explore and get to know a new city.
In order to play the selfie scavenger hunt game, divide your group into teams and set a time limit for completion. Decide on a point value for each selfie task (e.g. set higher point values for more difficult or embarrassing pictures). If you want to involve social media, be sure to create a unique personalized hashtag for the game.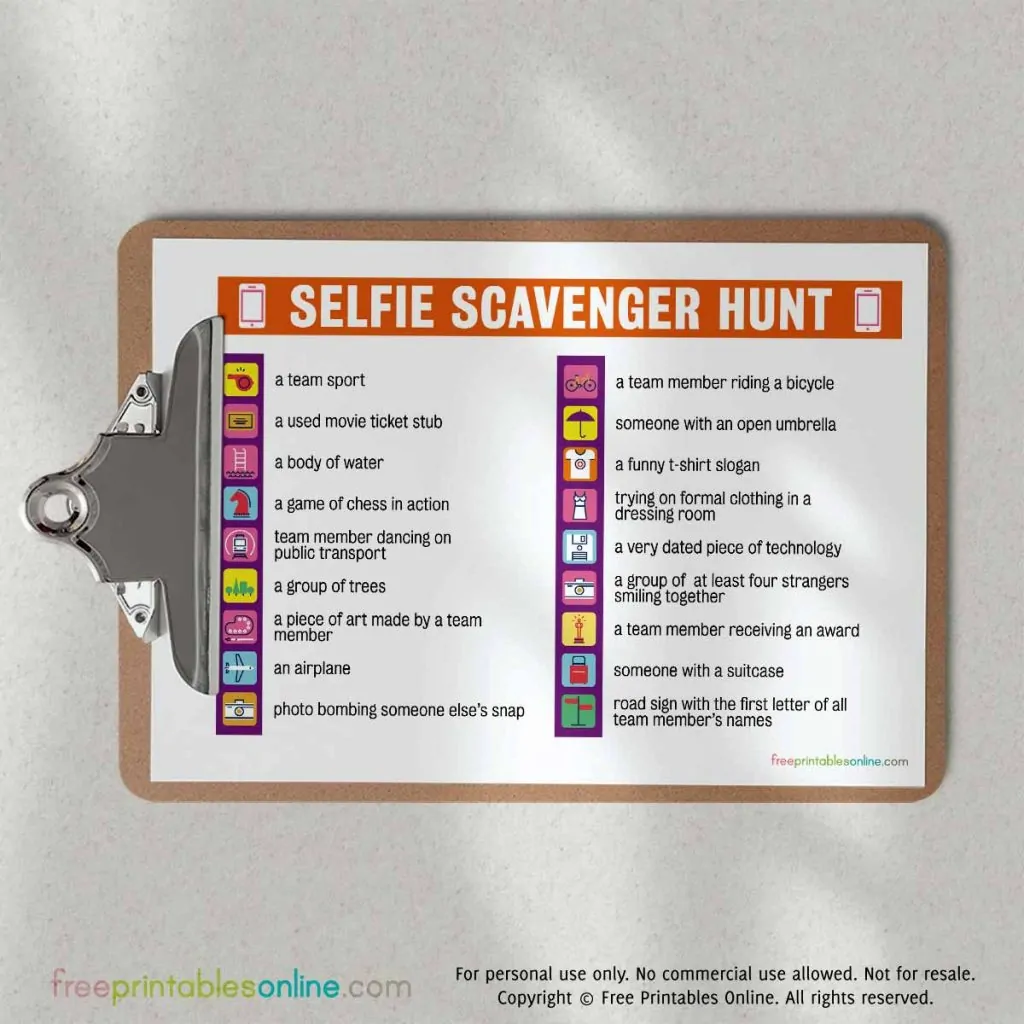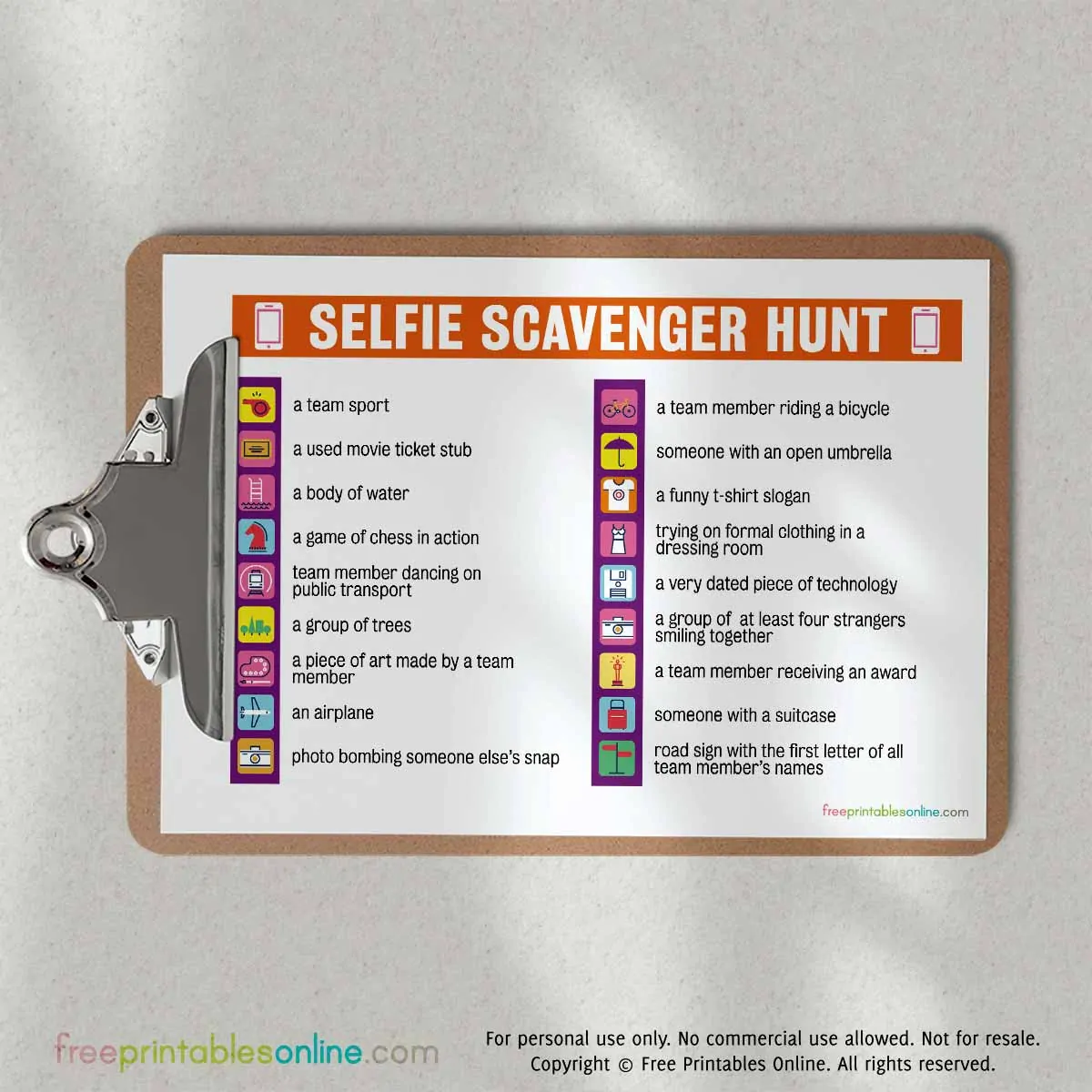 The printable selfie scavenger hunt contains the following photo tasks:
road sign with the first letter of all team member's names
a team member riding a bicycle
someone with an open umbrella
a funny t-shirt slogan
trying on formal clothing in a dressing room
a very dated piece of technology
a group of at least four strangers smiling together
a team member receiving an award
someone with a suitcase
a game of chess in action
team member dancing on public transport
a used movie ticket stub
a body of water
a team sport
a group of trees
a piece of art made by a team member
an airplane
photo bombing someone else's snap