Maintain control over the pricey bar tab at your wedding with these free printable cheers wedding drink tickets. There are 20 tickets on one sheet of paper, so you can just print a few sheets, cut the rectangles out, and pass them out to guests however you see fit.
The drink tix have a retro vibe, featuring a navy blue and marigold yellow color scheme. There is a pattern of lighter blue stars on the dark blue drop shadow. Large retro styled text across the middle of each ticket reads "cheers!" between the lines "have a drink on us" and "courtesy of the newlyweds."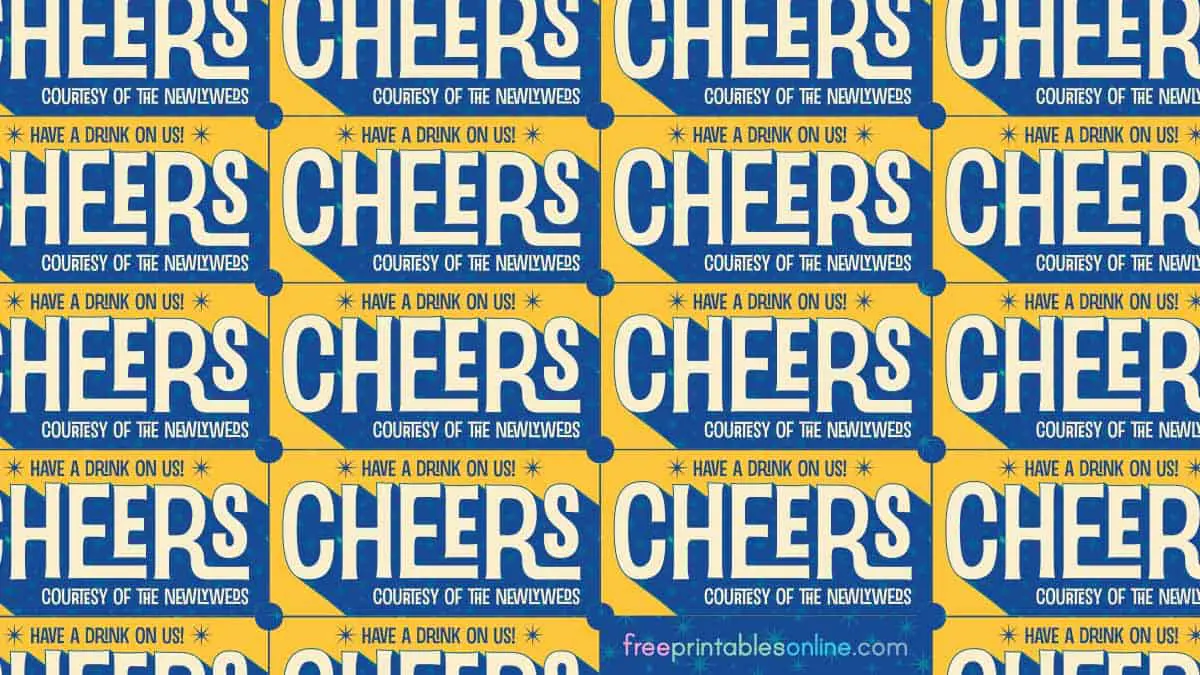 Download the tickets for free using the download link below.