This patterned USD Money envelope is based on the printable money envelope also on this site. I travel relatively often and find pattern inspiration along the way. Sino-Portuguese architecture is especially moving to me in this regard. Specifically I love the floor tiles commonly found both inside and outside of these buildings. The combination of European motifs with Chinese style is eclectic and beautiful.
The pattern on this USD money envelope template is based on the tiles I have observed in Chinese Baroque towns in Southeast Asia, which I photograph and then draw into vector format for patterns like this one. The color scheme is dark gray-green with orange and cream.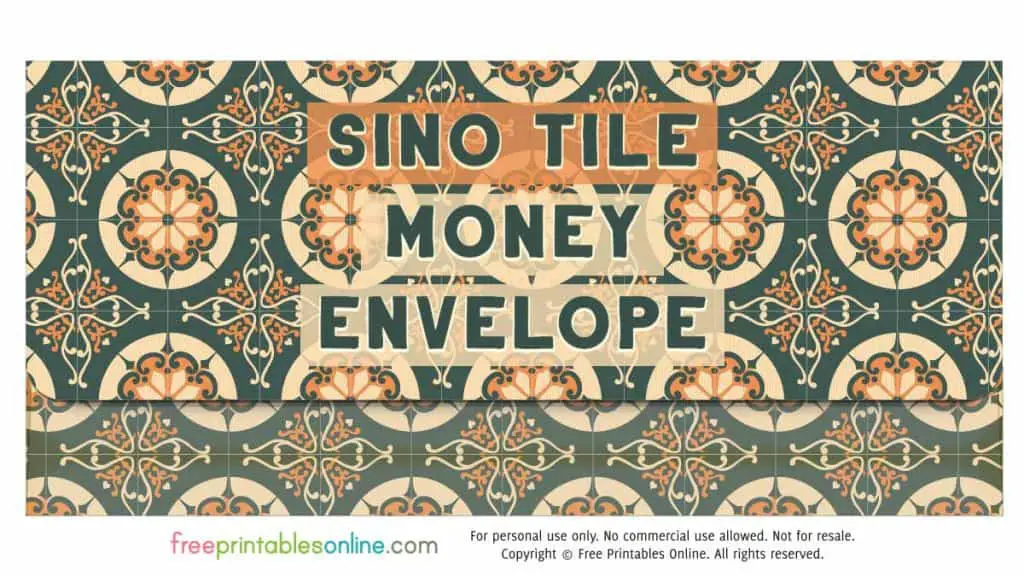 To download and use this free printable money envelope, click the download link below. Open the pdf file and print it. Cut along the edges, fold, and glue flaps based on instructions in the download.