Here at Free Printables Online we're getting back to basics with these cornered recipe card templates. I've mentioned before that this website started with printable recipe cards. They are still one of my favourite printables to design for, probably because my other life revolves around food.
There are two 4×6 (or, technically, 6×4) recipe cards included in the download at the end of this post. One is warm gray-green and the other is blue. The word "ingredient" inhabits the upper left at a diagonal, while the word "method" features in the bottom right corner. There are two boxes for you to write your ingredients and instructions. Each box has a vertical line of bullet points down the left margin.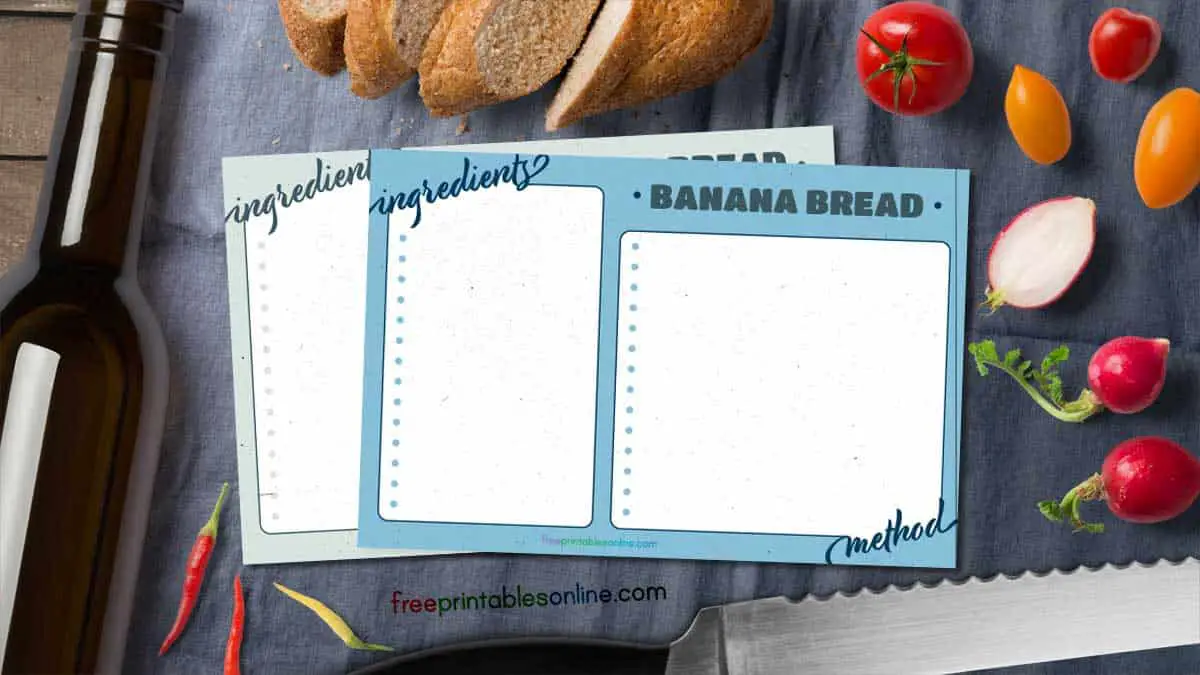 The title text of these recipe cards can be customized by typing into the pdf file below. The typeface used is Titan One, which can be downloaded for free from Google Fonts. This font is not included in the pdf. I recommend using Skyfonts to easily manage and install any font from the Google Fonts platform.