Perhaps the most disjointed mockup in the world is this sushi mat recipe card alongside cupcakes. Oops. Oh well.
Anyway, I'm still having a recipe card creation moment and so here is one more to add to the collection. The design contains space to type the title of your recipe and limited notes below the title. The background of the recipe card is a white folded tablecloth. A sushi mat sits on top of the table cloth and this is where ingredients are to be typed. On the right of the sushi mat is a space to customize the recipe instructions.
There are two pieces of fixed text ("ingredients" and "instructions"). These are at the type of the personalizable text boxes. These pieces are text are decorated by accompanying pickled ginger and wasabi images.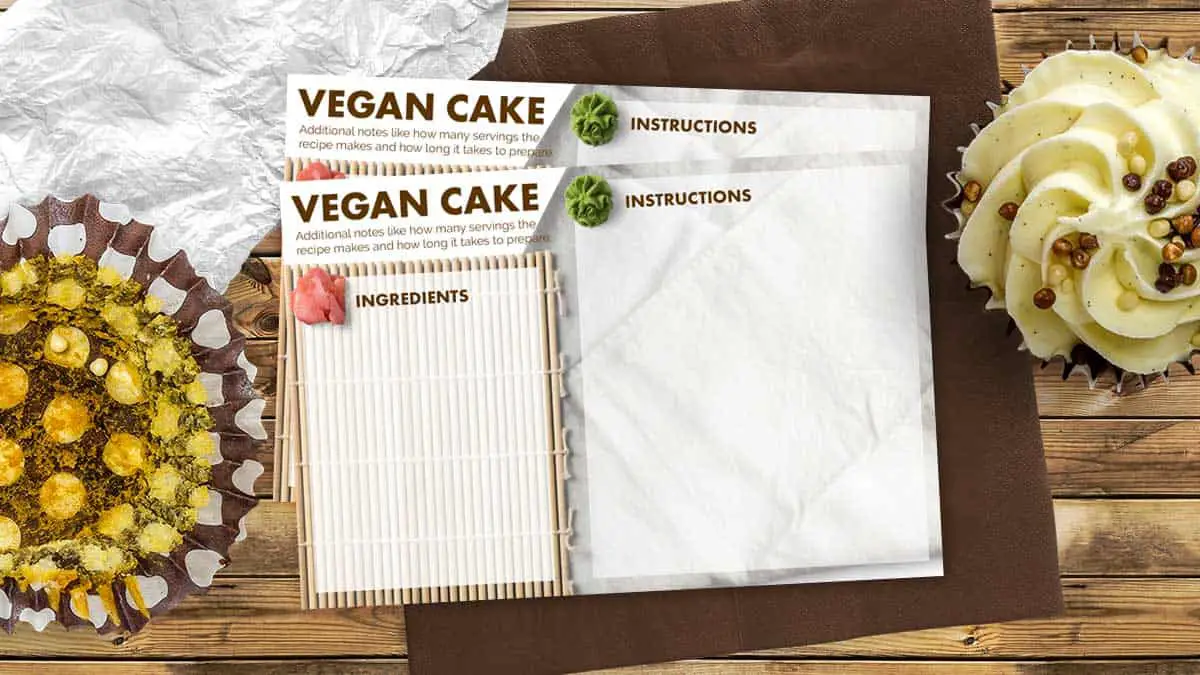 Most of the text on these recipe cards can be customized by typing into the pdf file below. The title typeface used is Futura PT, which is a premium font. If you subscribe to the Adobe suite, you can install this font for free.
The font used for the text below the title is Raleway, which is available at Google Fonts. These fonts are not included in the pdf. I recommend using Skyfonts to easily manage and install any font from the Google Fonts platform.