This yellow and orange numbered event ticket template (free!) is an eye catching and convenient freebie for event planning. One of my favourite printables to design is for tickets, but one issue that is difficult to plan is for numbered tickets. I will explain how the text customization works with these tix so that it isn't confusing when you download the pdf. Bear with me.
Every piece of text on the ticket can be personalized. There are 8 custom text spaces. On the orange side of the ticket there are four lines and on the yellow side there are another 4. When you type into any of the first four, all of the text on the other tickets will automatically change to match it.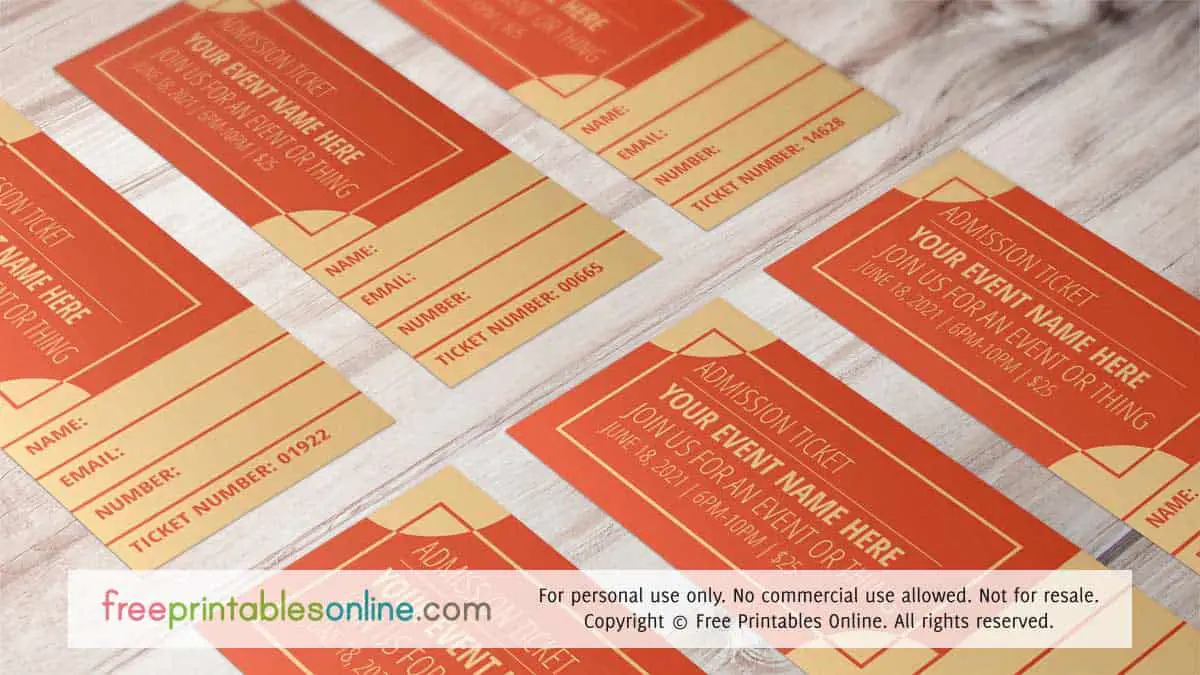 The name, email, and number sections on the yellow tab perform similarly.
The ticket number text space is unique, however. You will need to type ticket numbers onto each individual ticket. That is, if you change this space on one ticket it will not automatically change on the other tickets.
Each printable sheet of paper contains 14 tickets, so you can print quite a few pieces with different numbers on them.
To download this numbered ticket template, click the download button below. Should you wish to use the same font as in the image, you will need to install Open Sans Condensed Light and Open Sans Condensed Bold from Google Fonts. It's free to do this.