I've been on a break the past few weeks, which is why there have been so few (read: zero) updates since just before Christmas. It seems only suitable that the first freebie of the year, hence, is this printable 2019 yearly calendar. Designed at 8 x 11 inches, this printable 2019 calendar can be pinned to your wall at work, fixed to the fridge, or crinkled up and binned because your printhead isn't aligned and you can no longer be bothered to deal with today or anything ever again.
The color scheme is orange and teal, with a few bright pink bits (all of the Sundays). Across the top of the page is the year, 2019, in retro text with a herringbone and wave pattern and drop shadow. The twelve months of the year are contained in boxes below. Each box also features a vintage wavy drop shadow.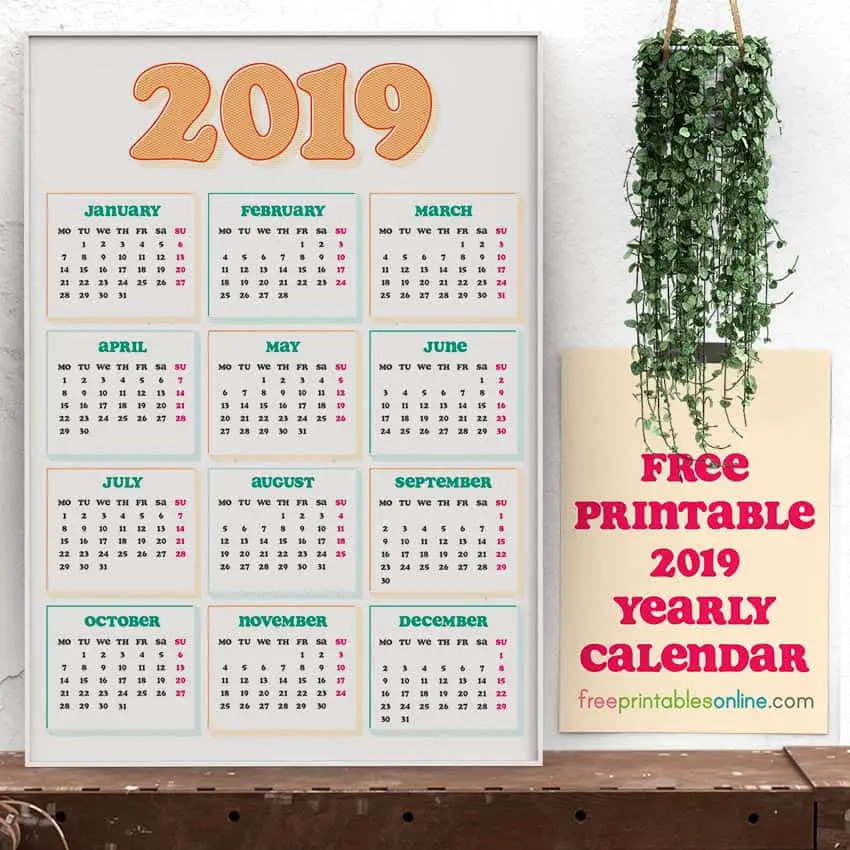 Note: plant and frame not included in download.
Pin me baby one more time
You know you want to.