Over the years a few of you have made requests from me for more pre wedding printables such as a printable bachelor party invite. As a result, though it may take me awhile, I get around to them eventually. Ticking items off lists at the speed of a sloth playing a 45rpm record at 33rpm. Anywayzzzzz.
The design for this free bachelor party invitation features an illustration of a frothy beer mug. Alongside the beer is text that reads "cheers and beers." The color scheme is brown and yellow. A matching envelope is included, and it's pretty clear how it goes together, should you choose to use it. Simply cut along the outside of the envelope and then fold along the dotted lines. Glue the panels that literally have the words glue on them and voila!
Finally, and if anyone is interested, the fonts used are Echo Soul Sans and HWT Catchwords.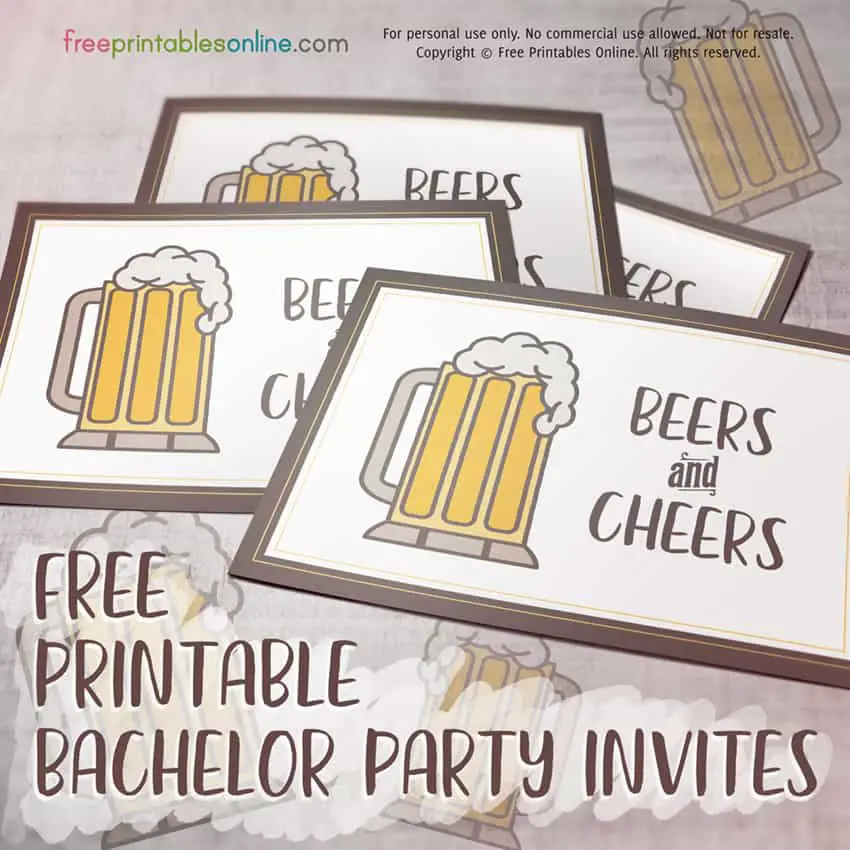 Share me
Maybe you'd like to help me out and share the graphic below on Pinterest? This site takes a lot of work, so any little bit is appreciated.