This free printable New Year's Eve party boarding pass is based on a previously posted boarding pass ticket template. This version is also completely personalizable. Every single piece of text can be customized to suit your event, but we believe this airline ticket is best suited for NYE parties. Winter weddings are also a contender for best use.
Patches of gold glitter coat a black (actually dark gray) background on the ticket. There are white boxes into which you can type details of your event. The boarding pass ticket is designed with a stub on the right, with additional spaces to write further information.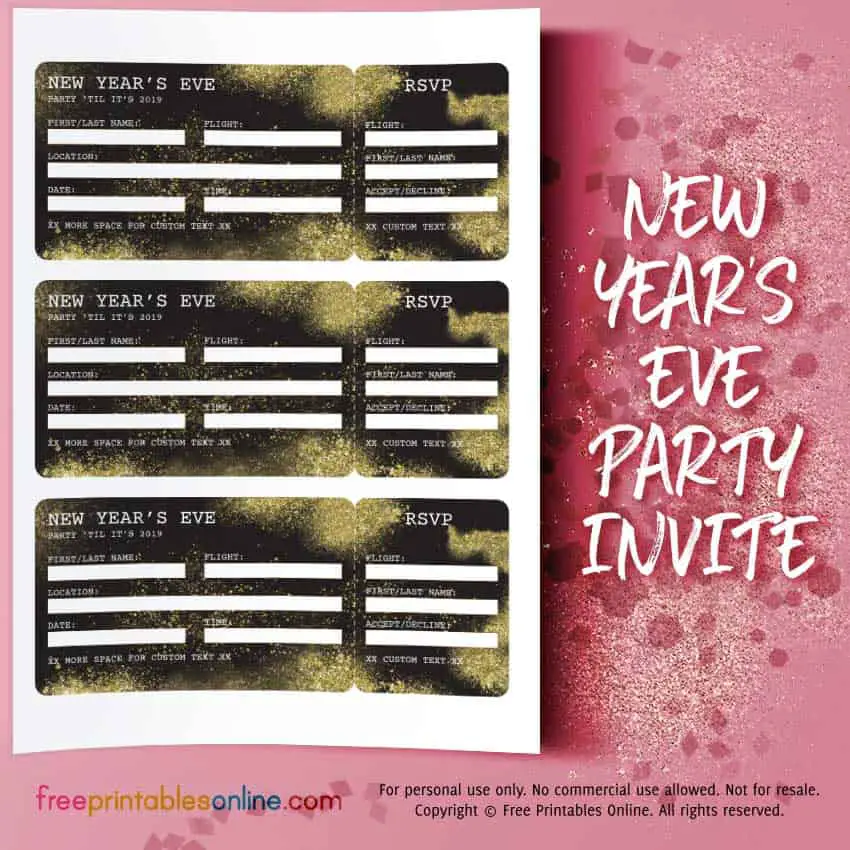 Save me (to social media)
Pllleeeeeeaaasseeeee.