The Saskia mood tracker printable is a customizable freebie to help keep track of moods. The look and feel of the design is reminiscent of pop 1980s culture, with a bold color scheme. In the center of a circular calendar is right pink fixed text that reads "mood tracker." A long black drop shadow on a bright yellow background means you won't fail to see this laying in the inevitable stack of papers on your counter. Below the fixed text is a blank white box for you to write a time reference. For instance, January 2019. Along the bottom of the sheet are 12 circles. Next to these is space is write various moods and feelings.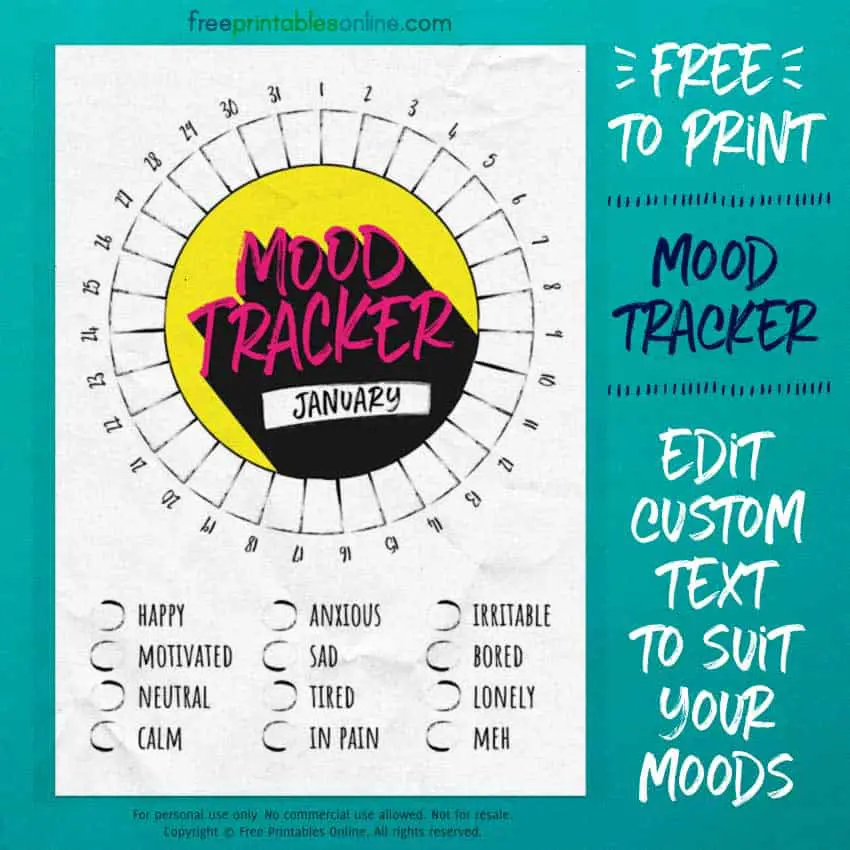 To use the mood tracker jot down some emotions and moods next to the circles. Fill each circle in with a separate color, using a marker or coloring pencil. Use the same color to shade the daily pie slices on the mood chart.
Show us some love and pin this
Pretty please?