These printable Christmas recipe pages help to make seasonal recipe organisation a cinch because binders are way more straightforward than faffy recipe card boxes. The pages feature a patterned background print of Christmas trees, ornaments, stars, and other seasonal icons.
There are three blocked out spaces stacked vertically on the page. The first is for you to write or type in the title of your recipe. The second is an area for adding the ingredients for your recipe, as well as space to add who/where the recipe came from and how many servings it makes. Finally, the last space is where you put the instructions and method for making the recipe, with space for prep and cook times as well. The boxes are outlined in alternating red and green boxes.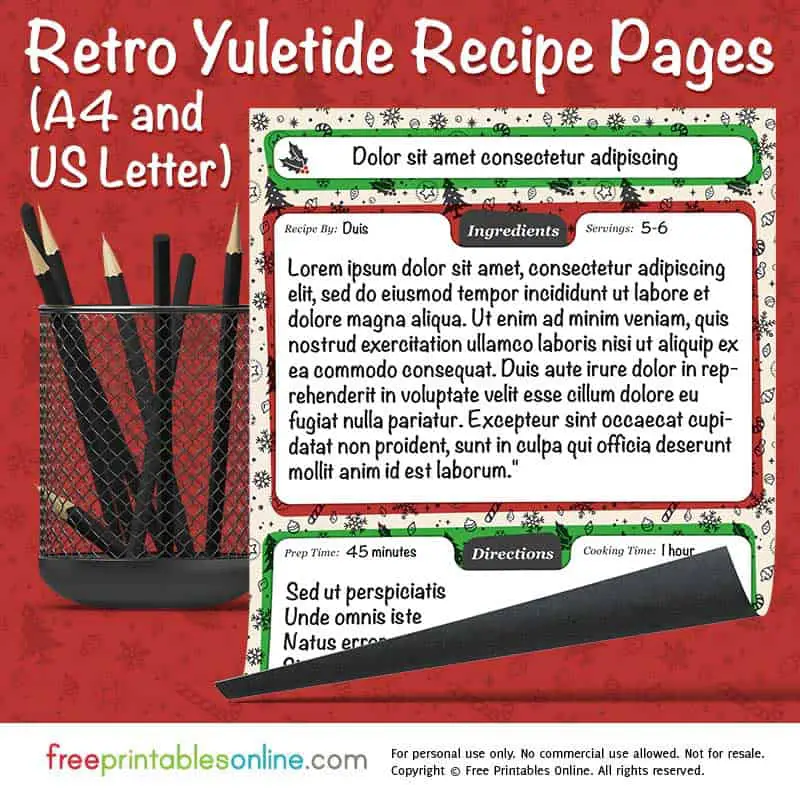 Based on the popular Cali Jive recipe pages, you can download the Retro Yuletide pdf files below. This freebie is available in both US Letter and A4 formats.