If you are looking for free printable peace and love holiday cards then you've landed at the right location. Originally a vintage advertisement for the English Woollen Mills Company, the text has been adjusted to suit a more seasonal feel. The changed text on this greeting card now reads "wishing you peace and love this holiday season."
Since the original commercial ad art is from around the 1910s or 1920s, the card has a real antique vintage look to it. The design is a painted framed print of a couple ice-skating on a frozen lake in winter, with snow falling around them. Below the image is bracketed white space where the original text has been replaced.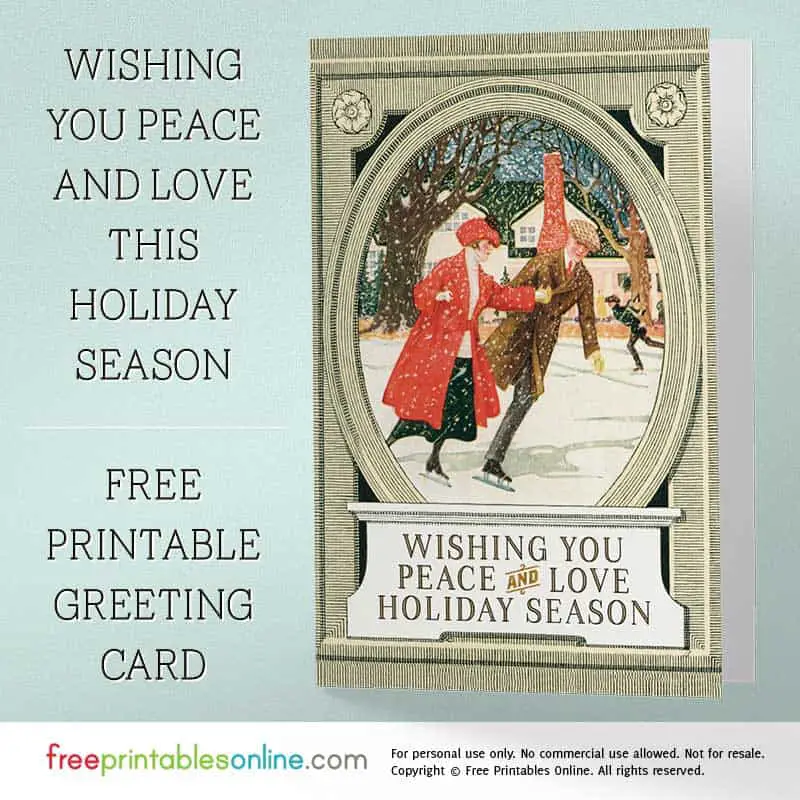 This seasonal freebie also comes with an envelope template, included in the pdf file you can download below.