Cali Jive is a great patterned recipe page template to download that is both stylish and useful. You can either type text into the pdf file or print blank pages and fill them in by hand. The design is a funky contemporary blue and yellow print of circle shapes, with separate areas to type the name of the recipe, ingredients, and method, as well as space for cooking/prep times, recipe author, and servings.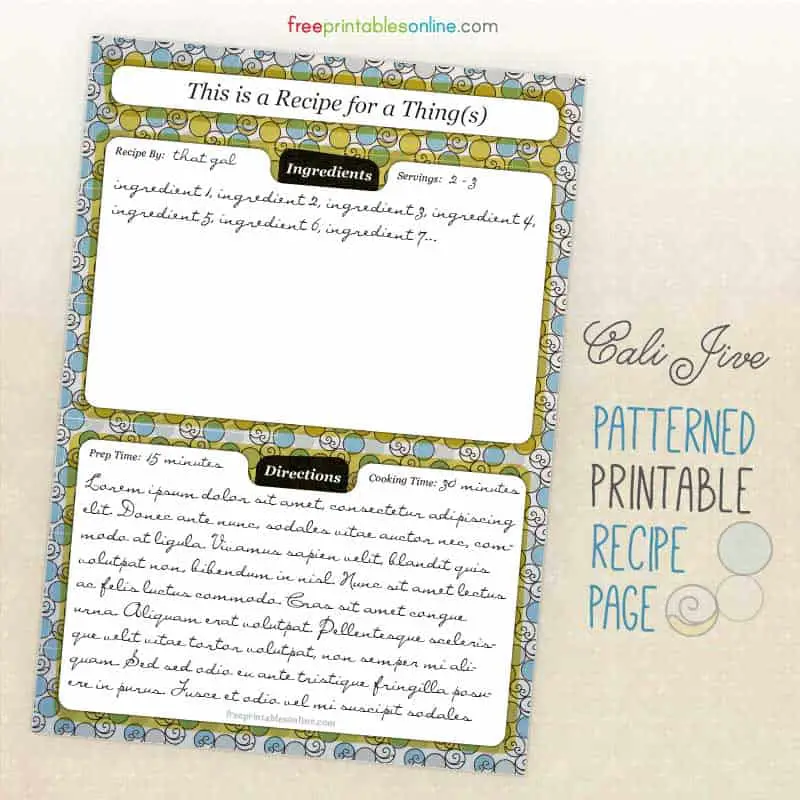 Download A4
Hand write or print your favourite recipes on this stylish Southern California inspired patterned recipe page to print, available here in A4 format.
Download US Letter
Available in US Letter format size to download here, this printable recipe page is the perfect way to file away your favourite recipes.