Enjoy this seasonal printable Christmas banner set, which contains both "Merry Christmas" and "Happy Christmas" free pennant banners.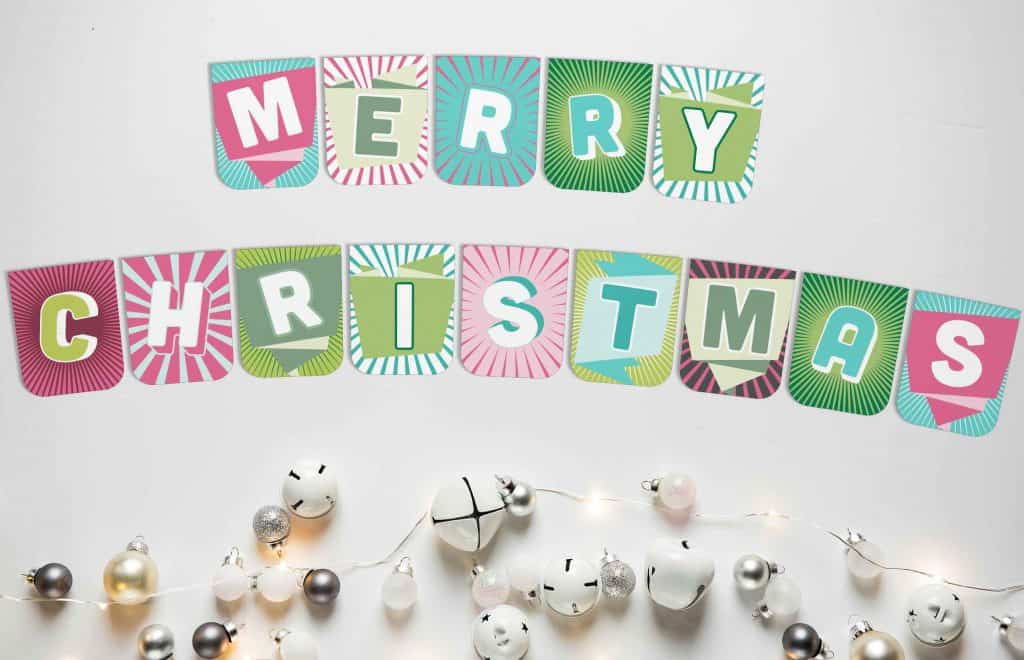 The time of seasonal cheer and friendly catch-ups will soon be upon us and it's never too early (or even late!) to start planning your holiday decor. This post brings you two free printable christmas banner sets (I'll explain useage details a bit furthern down the page). One of the Christmas banners to print states the classic message "Merry Christmas." The other banner appeals to the non American set who tends to stick with "Happy Christmas."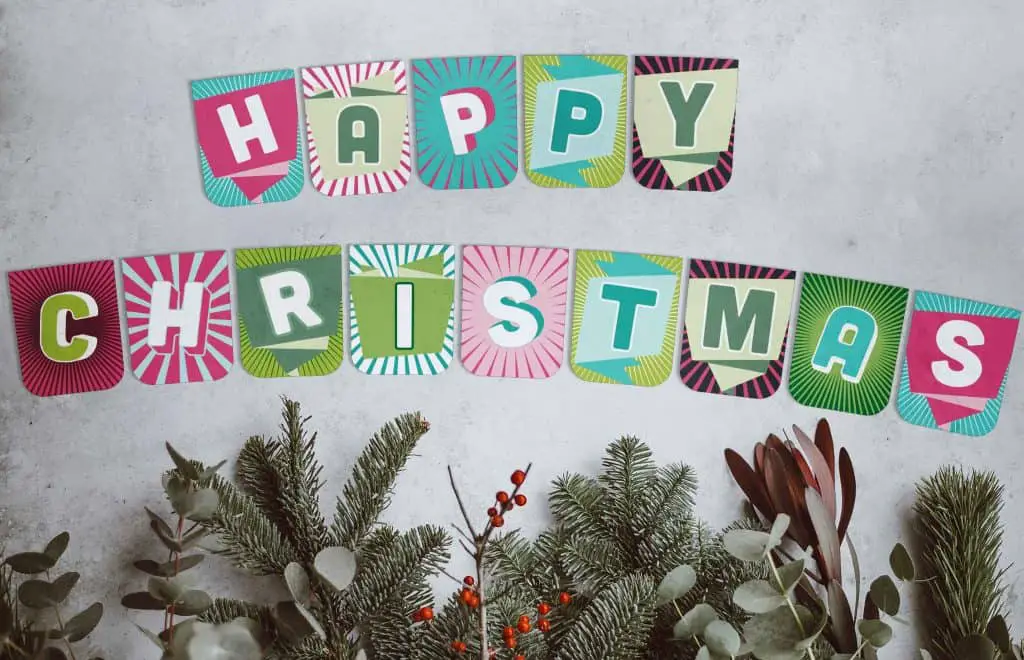 The design of these banners was inspired by retro styled sunburst images. Indeed, the background of each pennant features a different style of vector sunburst. The color scheme is that of modern seasonal palettes: pink, magenta, blues, and greens. Each pennant features one letter.
With regards to printing, these banners are designed for A4 paper. This is a different size to the standard paper used in America. When you print be sure to select the option that allows you to size the page to fit.
Each page contains two of the pennants, so that's two letters per printable sheet.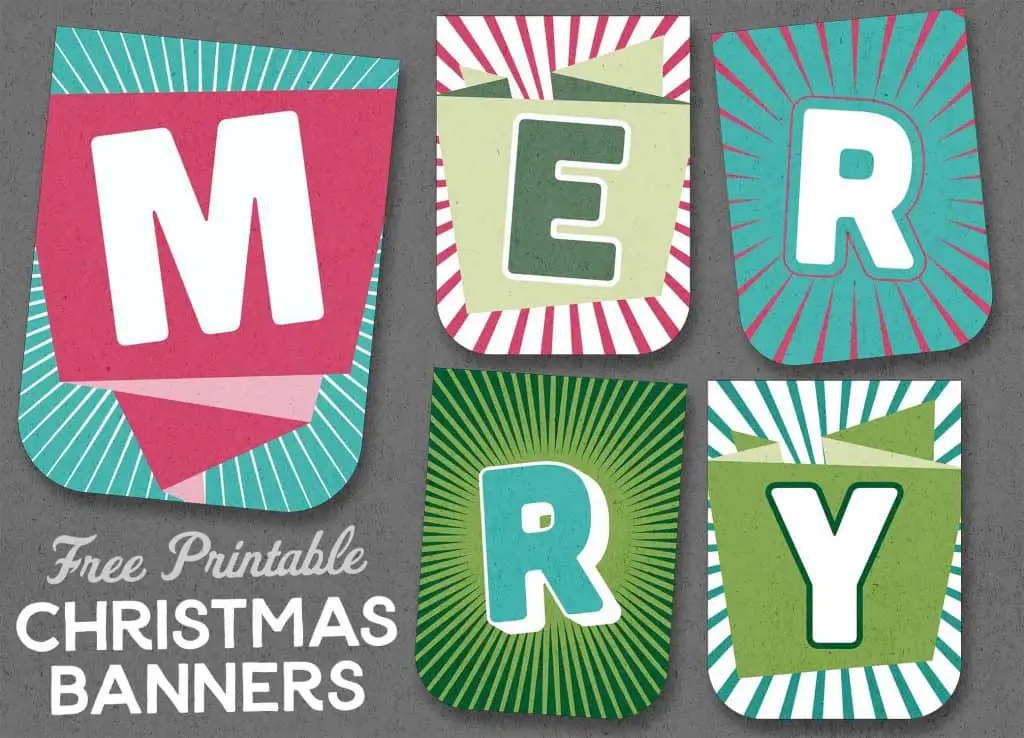 All of the letters are contained within a single PDF file. What this means is the banner pages, in order, contain the letter sets HA PP Y CH RI ST MA S ME RR Y. Each page contains two letters, except for the S in Christmas and the Y in merry.
What this means in practice is if you'd like your printed banner to read "Happy Christmas" then you must print pages 1-8. If you'd prefer "Merry Christmas" pennant banners then you should print pages 4-11. If you want both printable Christmas banners, print every page and then print an additional set of pages 4-8 (an extra "Christmas").
Sorry, I know it's a little bit confusing, but I hope that's clear.
Anyway, feel free to download the Christmas banners below!