These free alphabet letter tracing worksheets are designed to help people who are learning to read and write the English alphabet. Children and adults can use these free printable letter writing practice sheets to work on handwriting and letter recognition.
A-Z letter tracing exercises can help individuals to learn and remember alphabets when they are learning to read and write. This set features 26 pages. Each page features one letter in the English alphabet. Depending on the letter, each worksheet contains three or 4 practice lines. The first line is for you to practice tracing the capital letter and the second is for practicing the lowercase letter. Line three includes both the capital and lowercase letter side by side. For the pages with space, there is a fourth line with the letters in reverse order (lowercase followed by uppercase).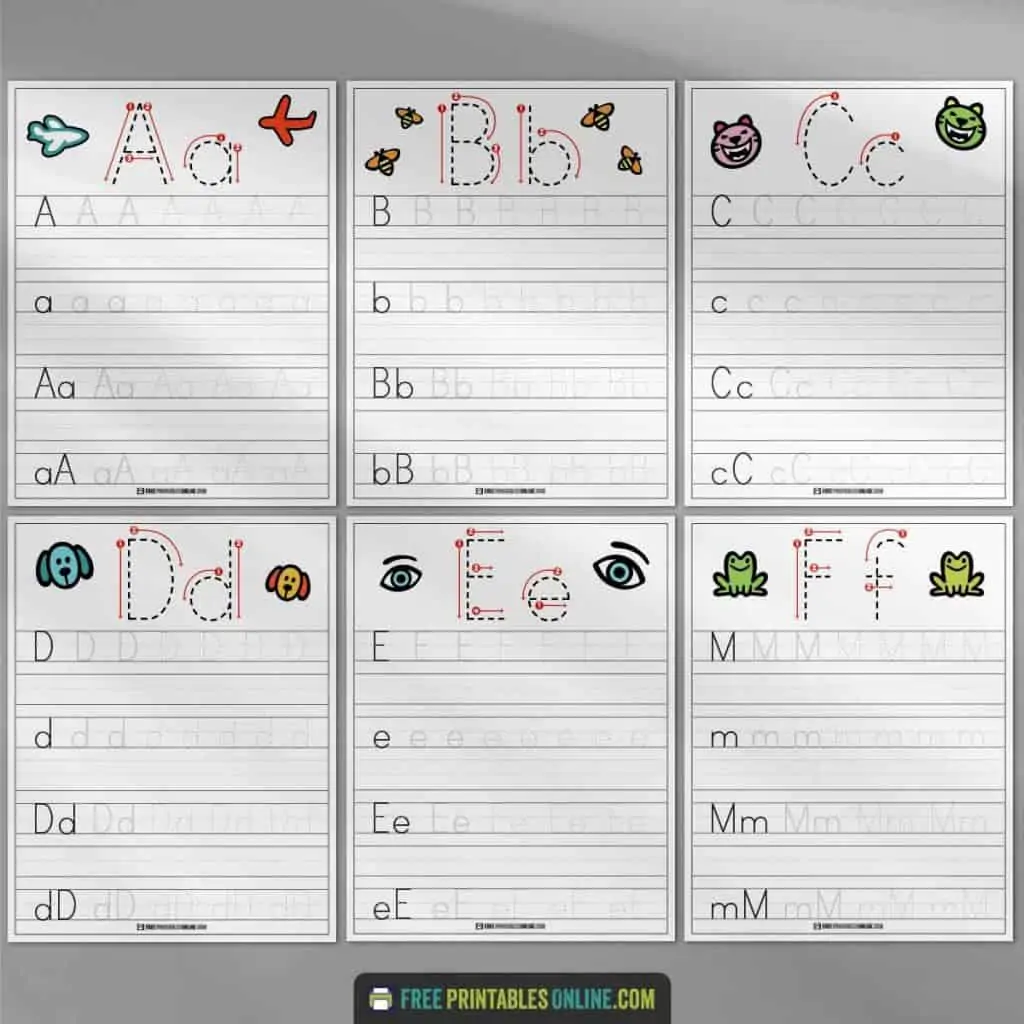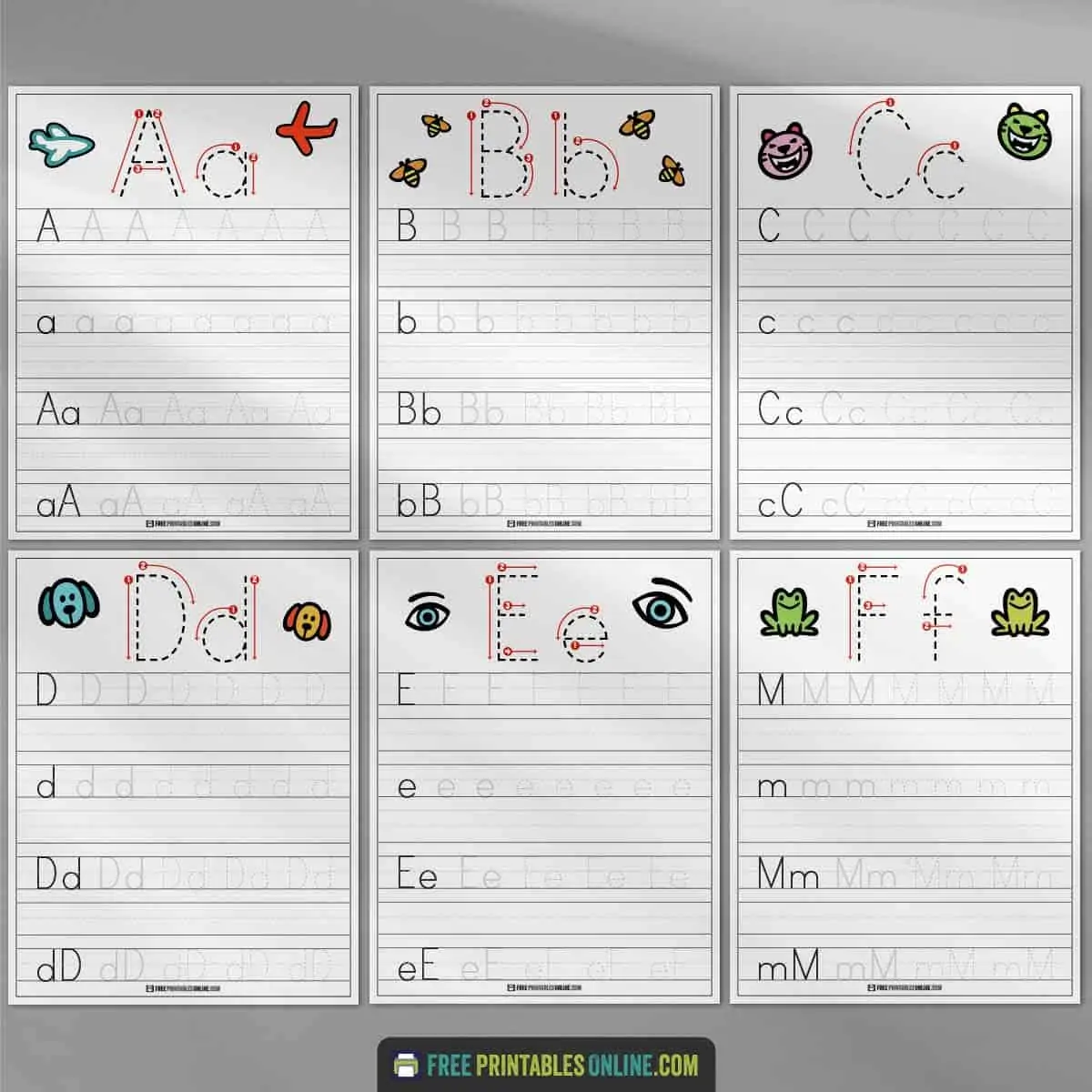 Each of the writing practice sheets, as mentioned, has a focus on a single letter. In order to facilitate learners' memory, each letter is paired with an illustration of an item or creature whose name begins with the same letter. For instance the letter 'A' is accompanied by images of airplanes and the letter 'Y' features drawings of yachts. This not only aids in remembering and recognising letters, but also in sounding letters out.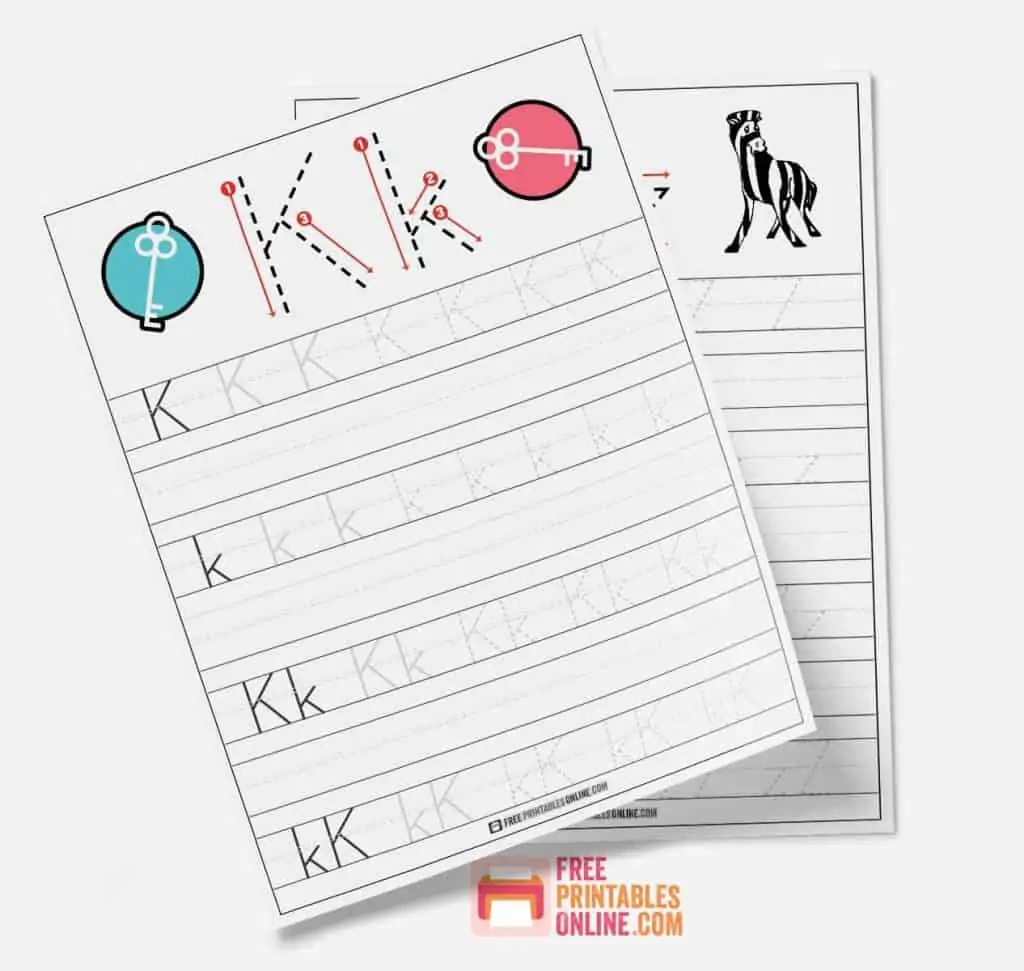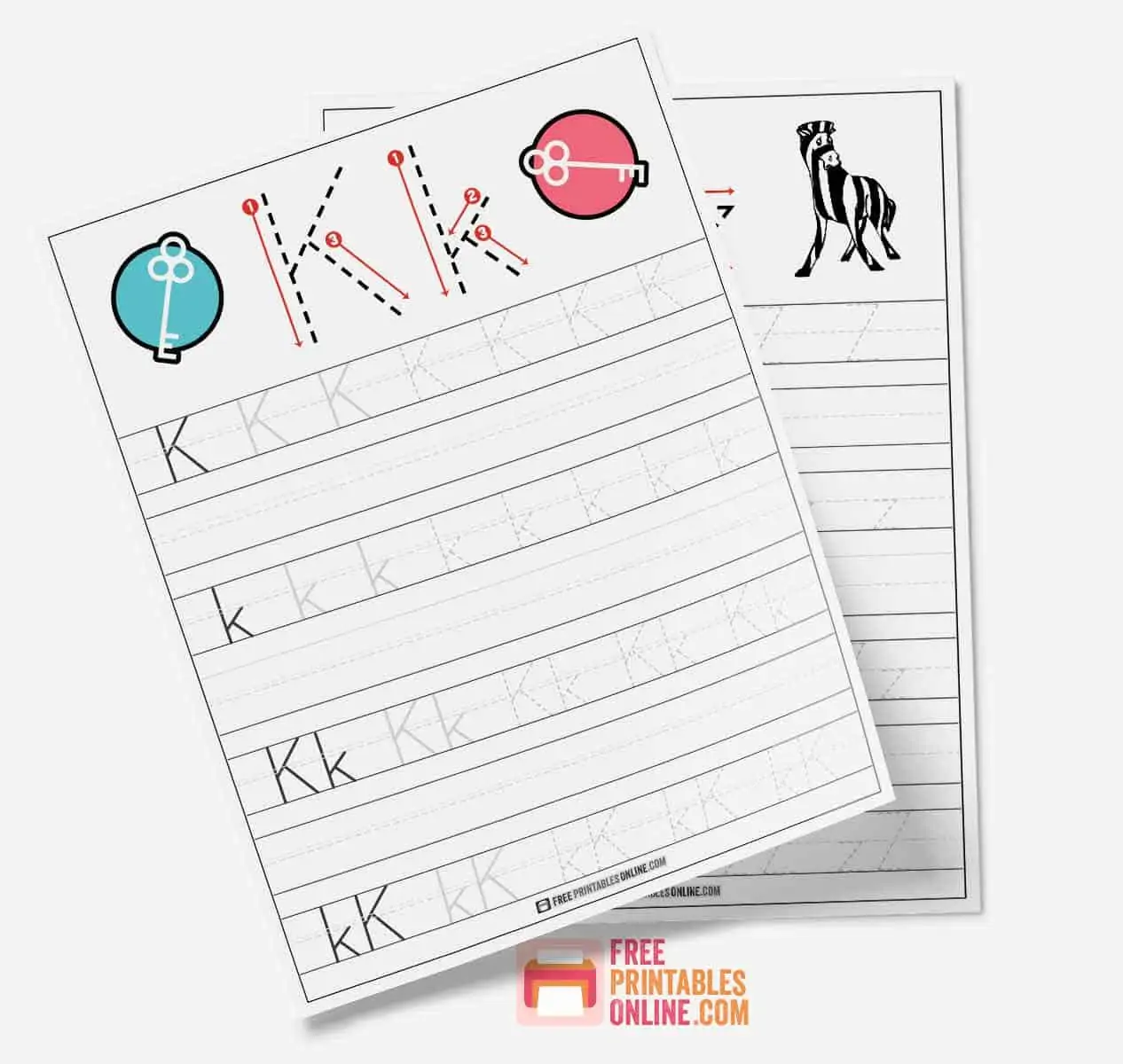 The learning the alphabet worksheets use arrows to clearly indicate the mechanics of writing each letter. Numbered red arrows act as guides to specify which lines should be drawn first and in which direction.
For now this free printable letter writing practice set is available in US Letter size (8.5 x 11 inches) only. I hope to get around to preparing an A4 version of the letter tracing worksheets in future. As with items elsewhere on this site, the worksheets are free to download at the end of this post.