Designed to match the recently uploaded free printable daily expense tracker, this free printable monthly expense tracker is specifically made for keeping track of recurring monthly incomes, bills and savings.
The text "monthly expense tracker" is visible across the upper left two-thirds of the page. Next to this is space for you to add your starting and ending monthly balance. There's also a space in which you can write or type the month and year (this makes it convenient if you decide to store many months or years worth of expense trackers – simply file in order of month and year).
The expenses are broken down into two types. The first is fixed expenses and the second is variable expenses. Fixed expenses cover amounts you pay every month for items that will recur. The amounts due may vary, but you know you will receive a bill for these items on a predictable basis. Examples of fixed expenses are mortgage or rent payments, phone bills, and insurance premiums.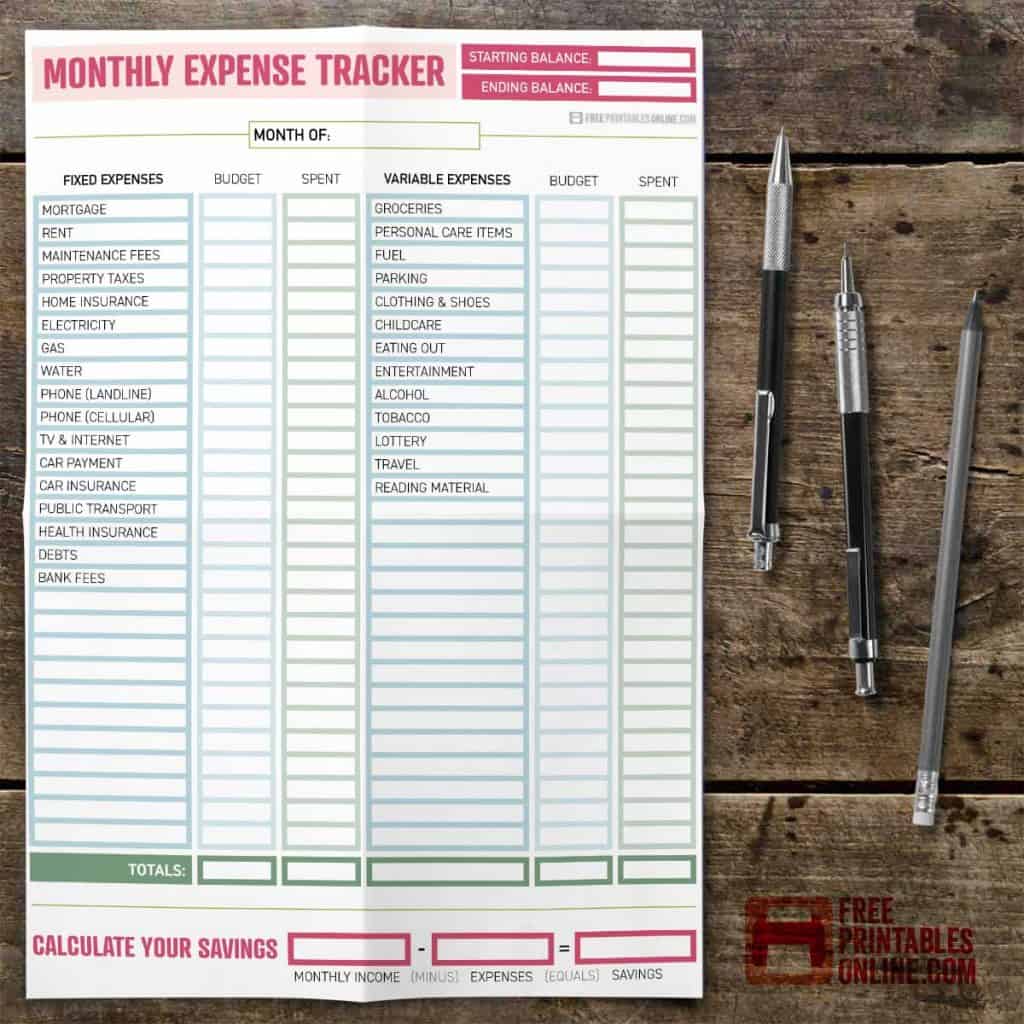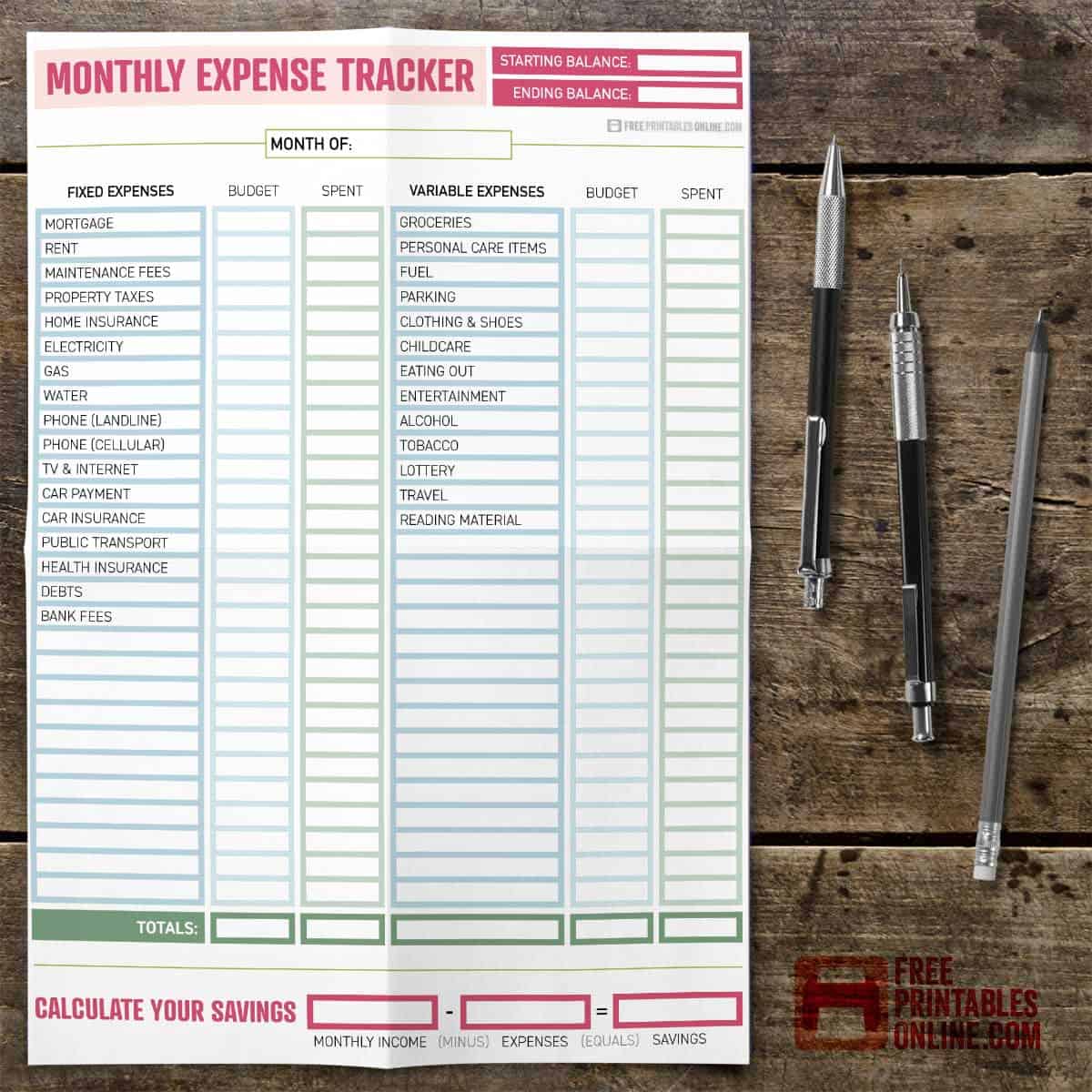 Variable expenses, on the other hand, include financial payments you have or will have but aren't necessarily on a predictable basis. Examples of variable expenses include clothing, school supplies, and going to the movies or out to dinner. It's worth noting there are some expenses that could qualify for either type, and this varies from person to person. For instance someone who commutes on public transport might consider train costs as a fixed expense while someone who only uses the train infrequently for leisure purposes would see this as a variable expense.
In addition to the expenses columns, there are two additional columns for both your budget and what you've actually spent. Budget may not be applicable in all cases (e.g. you can't be hopeful your rent will suddenly be 50% less) and will mostly be applicable with regards to variable expenses.
At the bottom of the columns are space for totals. Yes, I put a space under the variable expenses column that makes no sense but you can just leave it blank. I can't be arsed to go back and fix it now.
Finally, the last bit on the monthly expense tracker is space for you to calculate your savings. This involves a simple equation of subtracting your expenses from your total income in order to see what money you have leftover.
The pdf can be edited in Adobe Acrobat but please note the forms visible on the monthly expense tracker thumbnail are not prepopulated in the PDF itself.