This is the first daily expense tracker freebie I've added to this site (I think). Many people run their budgets using spreadsheets and other complex pieces of software, but some folks still like to keep tabs of their expenses old school style. That is, with fileable paperwork filled in by pen(cil).
Beyond keeping track of expenses long term, this daily expense tracker can be a useful tool with regards to helping people learn to budget for the first time. If you are teaching your young adult children who are moving away to college how to keep track of their finances, writing it down may allow for a more visual understanding of where their money is going.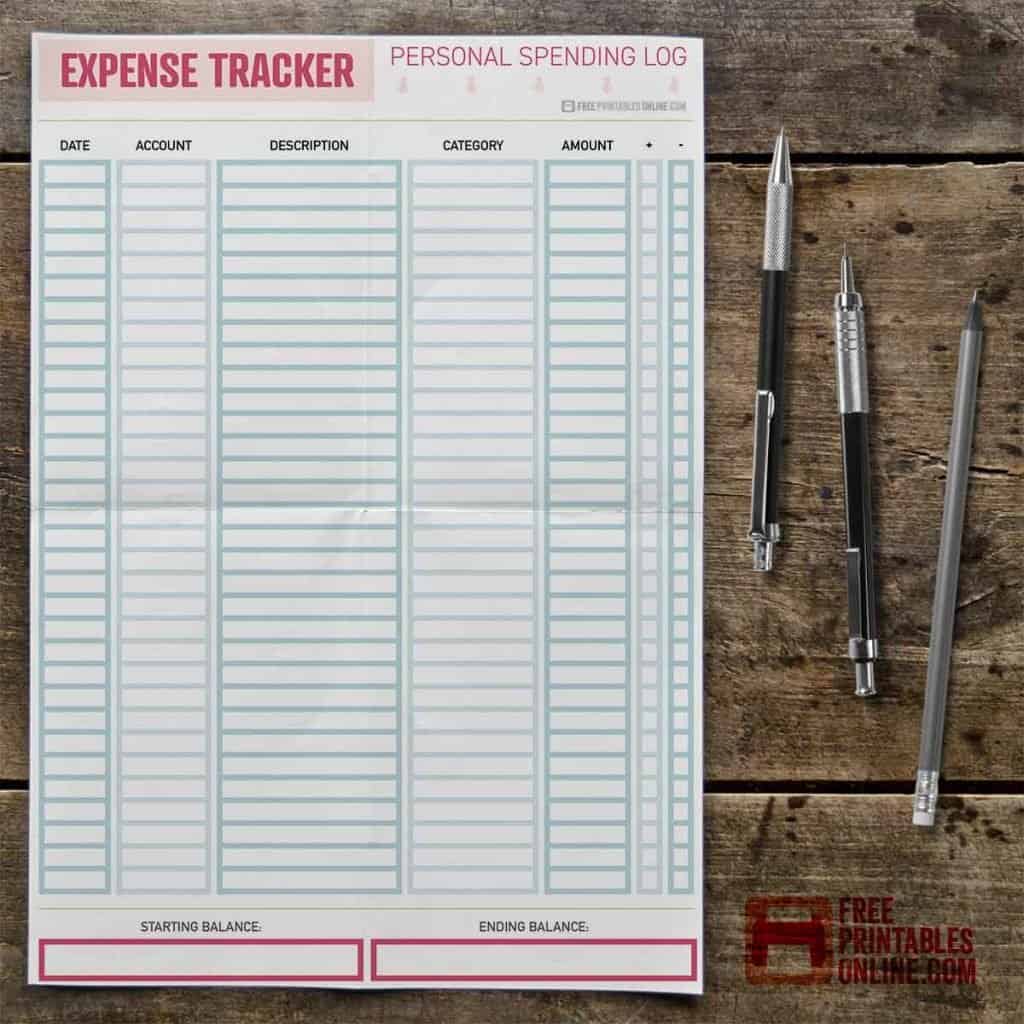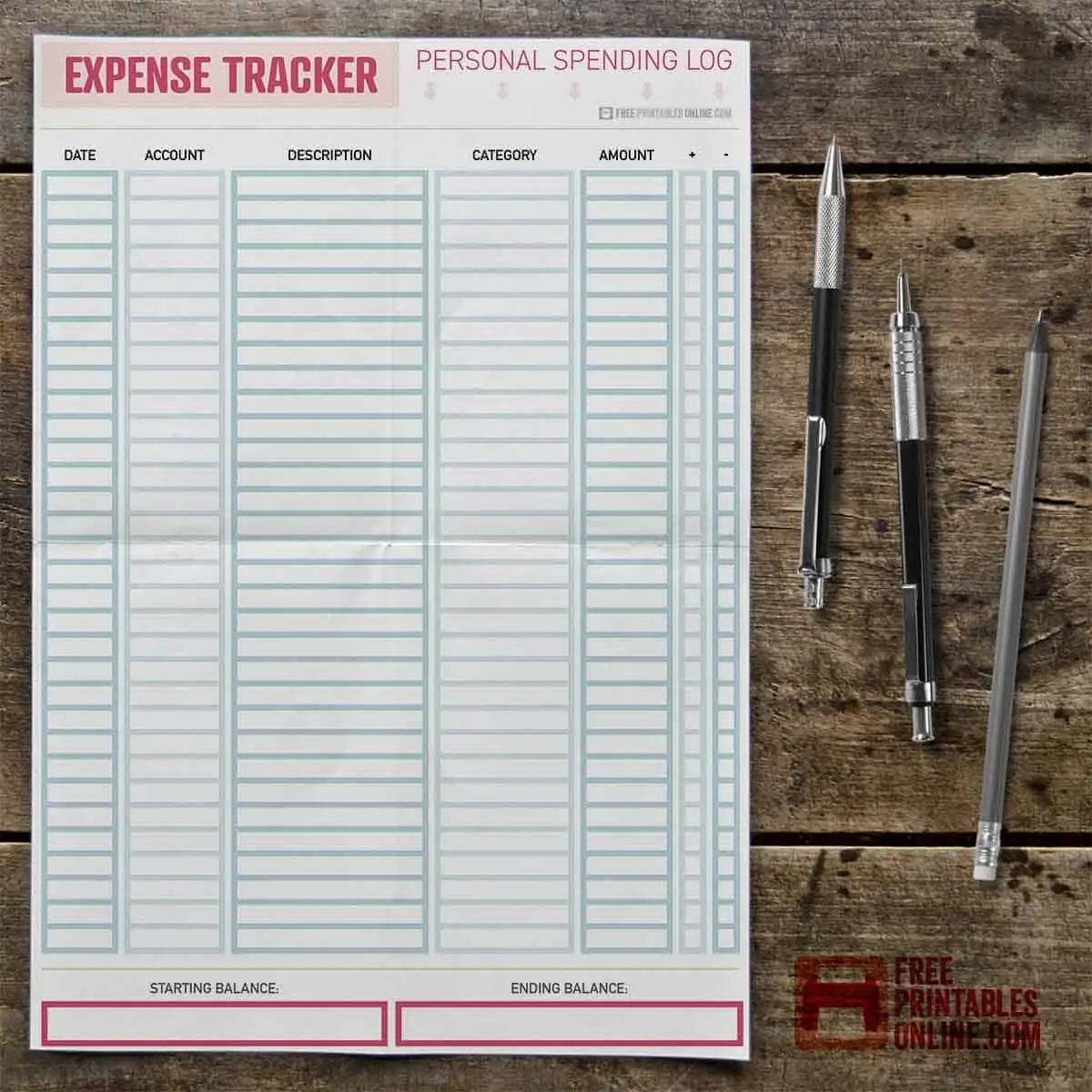 The free daily expense tracker contains seven columns. From left to right they are: date, account, description, category, amount, credit (represented by a plus sign), and debit (represented by a minus sign). The starting balance and ending balance can be jotted down in the two large boxes at the bottom of the personal spending log, which is available in both US Letter and A4 formats.
The words expense tracker are visible in the upper left corner, inside a light pink box. Next to this is the text personal spending log in magenta. A series of lightly colored arrows point downward to the financial tabulation columns, which alternate in light and mid grey-blue tones. Finally you will find the start and end balance blocks highlighted in magenta at the bottom of the expense sheet.