This free printable formulaic recipe page is a little different than other recipe pages I've added to this site in the past. The difference is I've added a lot more spaces for a lot more information, as opposed to just the standard recipe title, ingredients, method, and notes sections. This printable recipe page contains additional space for prep and cook times, servings, and your personal rating (you can just color in the stars). There is also space to write what the dish pairs well with, in case the recipe isn't for a full meal in itself. Related is the space for course(s), where you can note whether this is a main, appetizer, snack, etc… Estimated cost can also be noted, should you wish.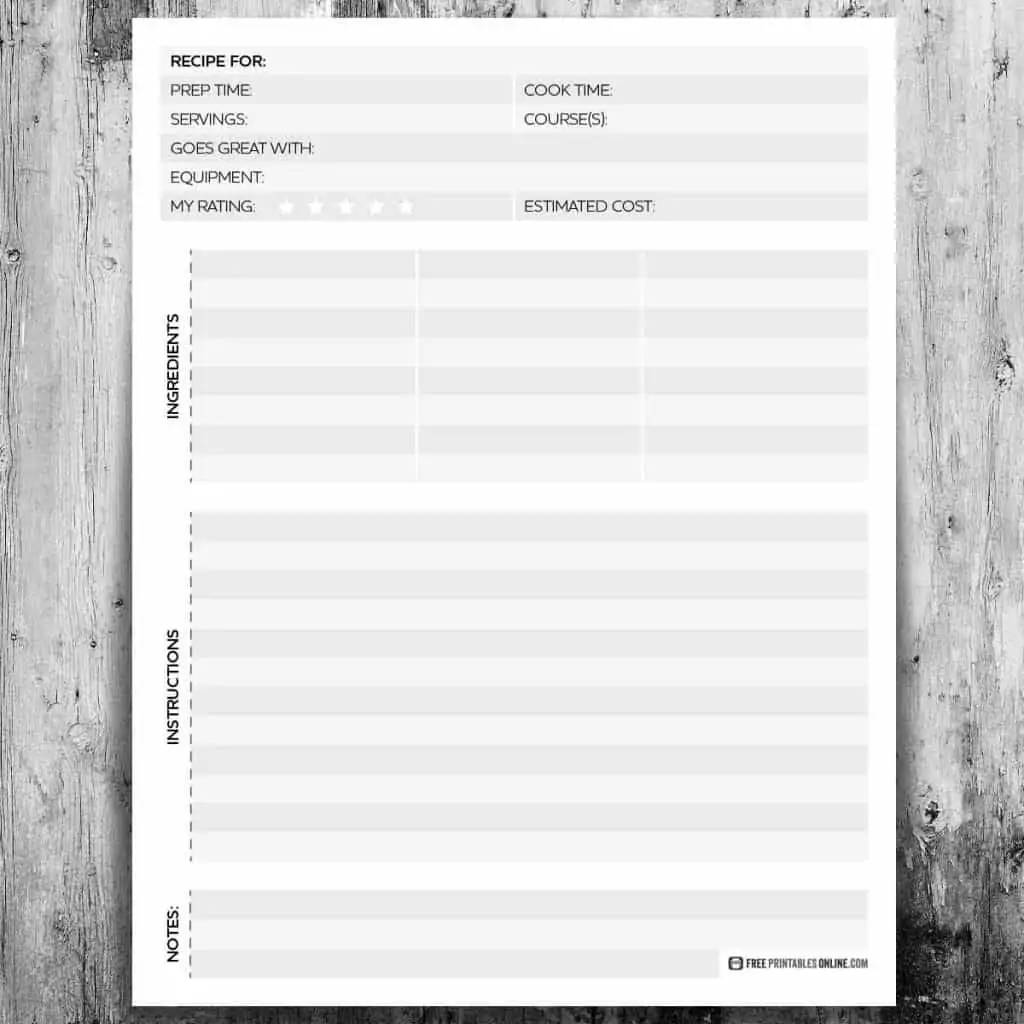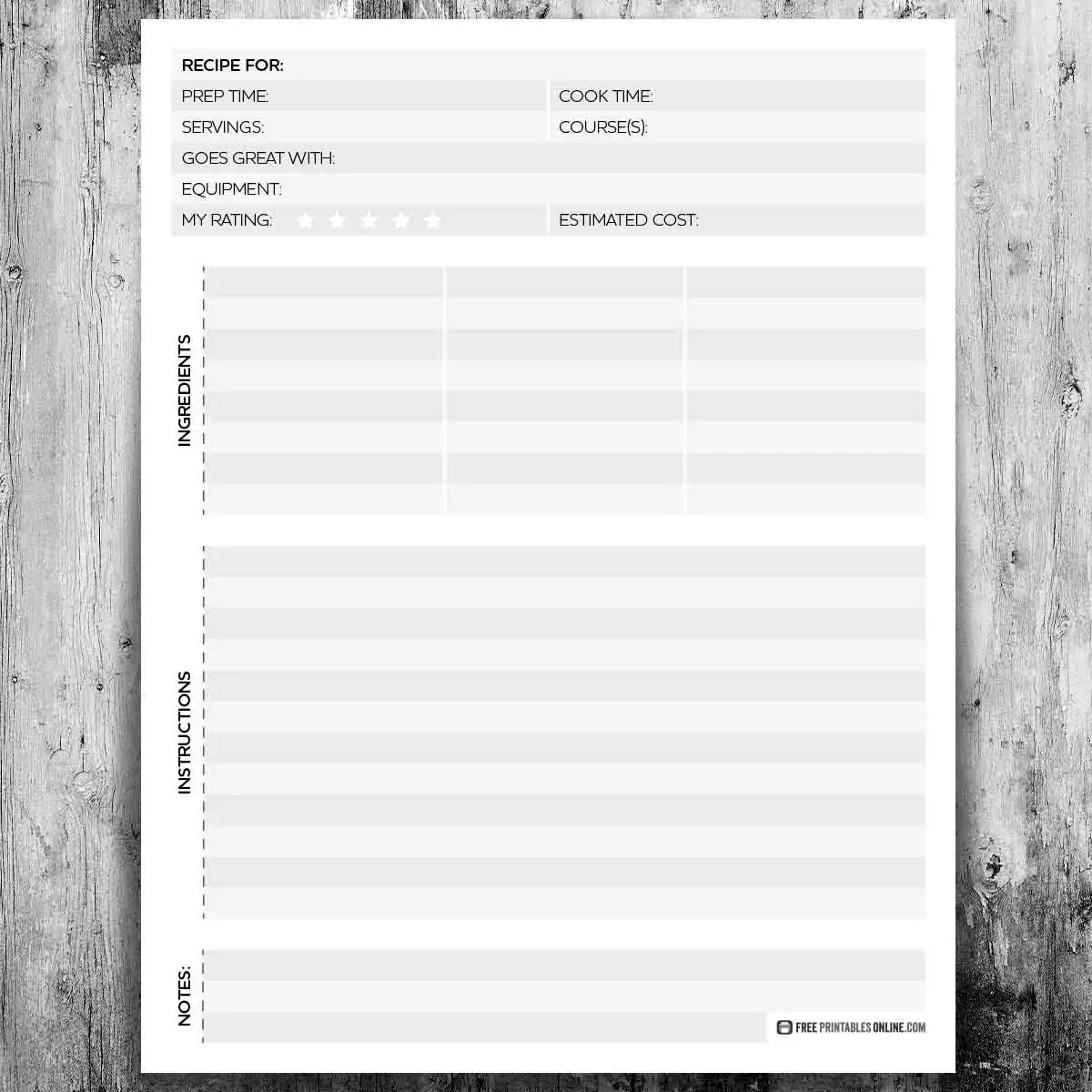 Despite the extra page space taken up with these additional recipe parameters, I have still left plenty of room for the recipe itself. The ingredients section may look short, but a white divides each row into thirds. What this means is there is room for you to theoretically jot down 32 ingredients. If your recipe calls for only a a handful, you can ignore the white line and write across it.
The usual lines for recipe method/instructions take up a good chunk of space on the formulaic recipe page, but there's still room for any thoughts and notes at the bottom of the paper.
The recipe page is grayscale, so you won't waste much printer ink running a few dozen sheets off. Pop some spares in a binder so you've got one handy for the next time you need to write a recipe down or share one with a friend.
As with many free printables I offer, this is available in both US Letter and A4 formats. You can download both below.