If you needed covi(d)ncing (see what I did there) to finally utilise your time efficiently in front of the television, I am here to enable your wishes and desires to finally catch up on the bajillion movies you have been saying for years you will watch. And, what's more, I've made you a free printable movie tracker to help you keep track of all the films you're going to binge over the coming weeks and months (years?) during the covid-19 pandemic.
The layout of the movie tracker is filmstrip style with each strip containing five boxes across. Below each strip, in line with each box, is a line of five stars. You can color these in to rate the movies.
The movie tracker containers two printable sheets. The first page contains an illustration of a film camera and the words "movie tracker" as a heading. Under the header there are two of the filmstrips described above. Consider this the title page to add to your movies watched binder.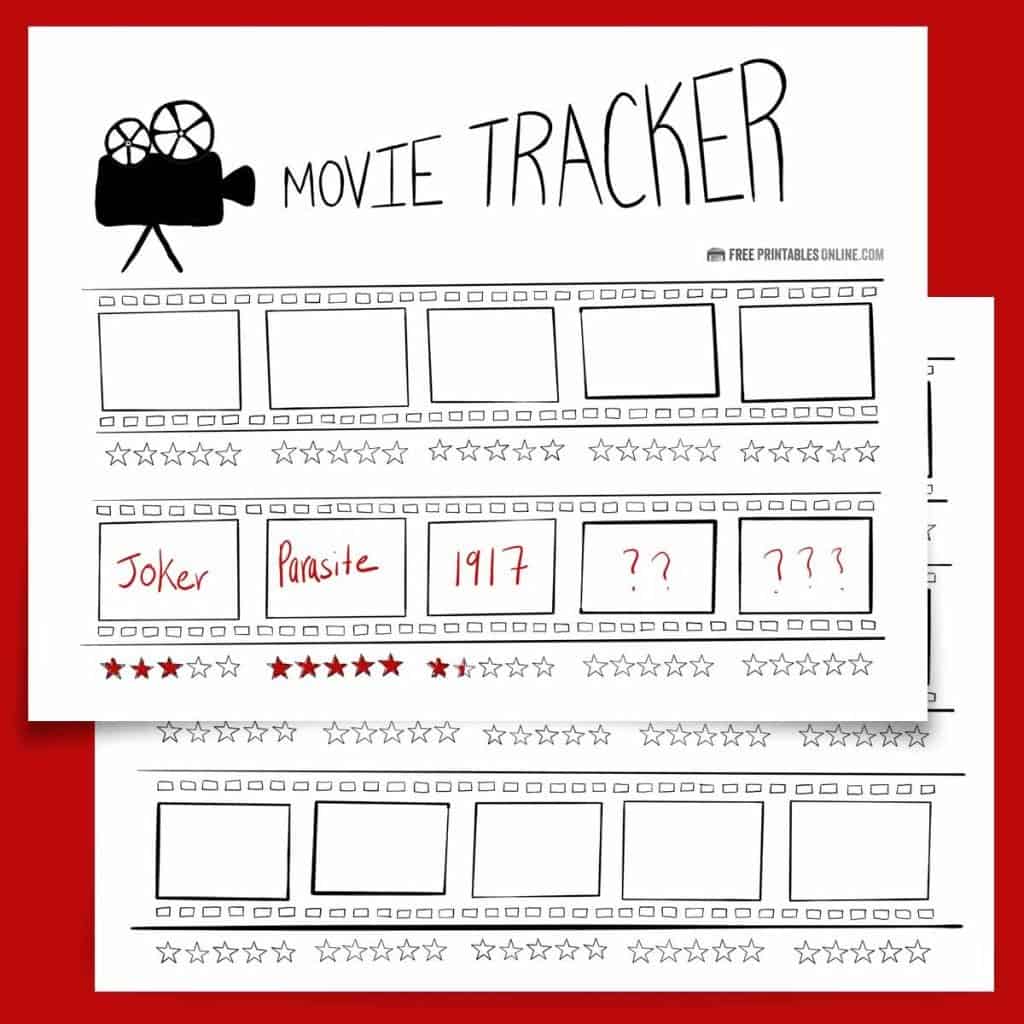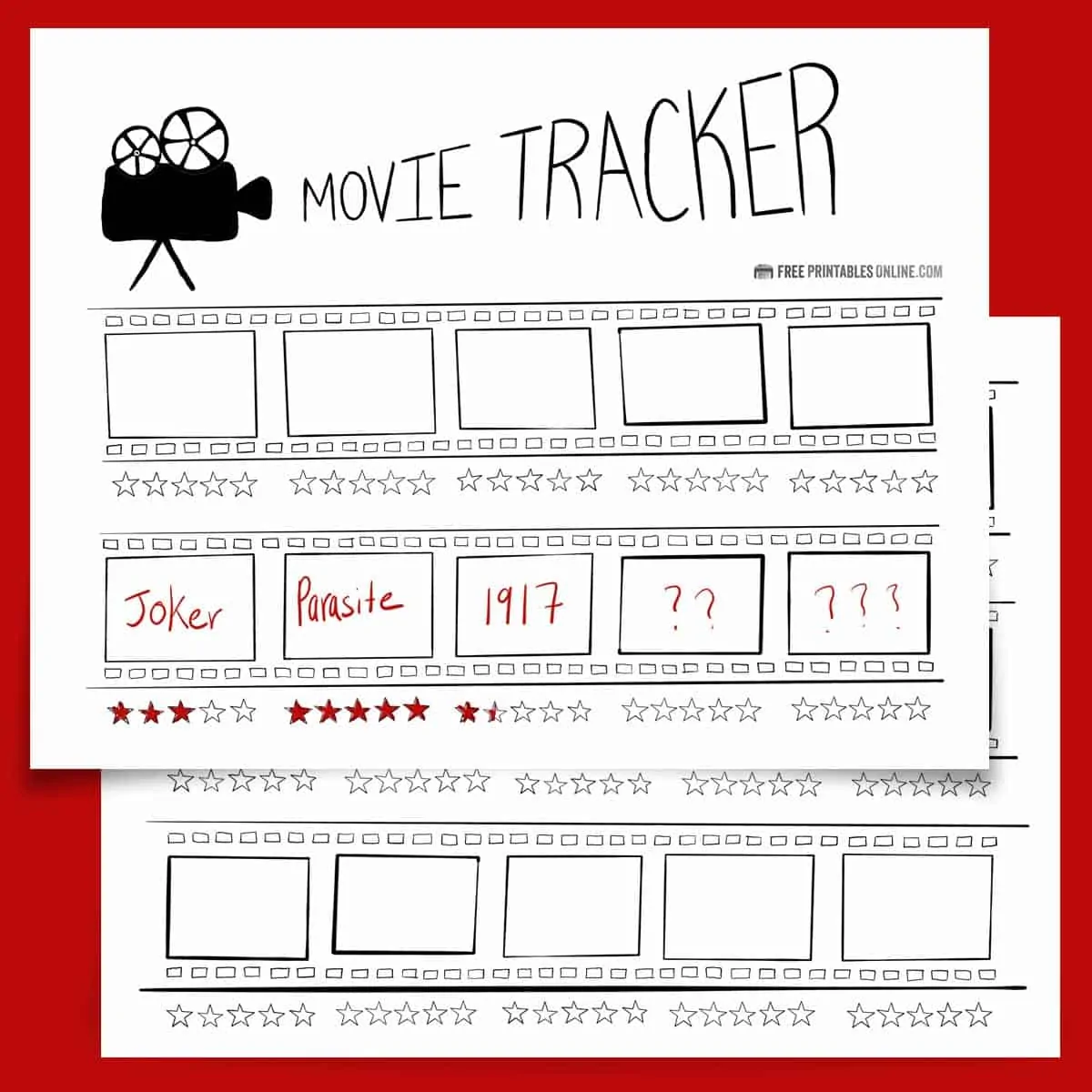 The second page does not contain the header. Instead it features 3 filmstrips (15 spaces) for you to write the names of films and color in the corresponding stars to state your rating of what you've watched. So you'll probably want to print the first page only once, and then print several copies of the second page.