This free printable good luck note card features hand drawn text on a polka dotted background. The color scheme contains various shades of yellow and green stylistically painted to mimic a watercolor effect.
The inside of this 4×5 inch notecard is blank so it is ideal whether you want to wish someone good luck on Saint Patrick's Day or in future endeavors at a new workplace. No envelope is included with this download, but a standard notecard envelope will work.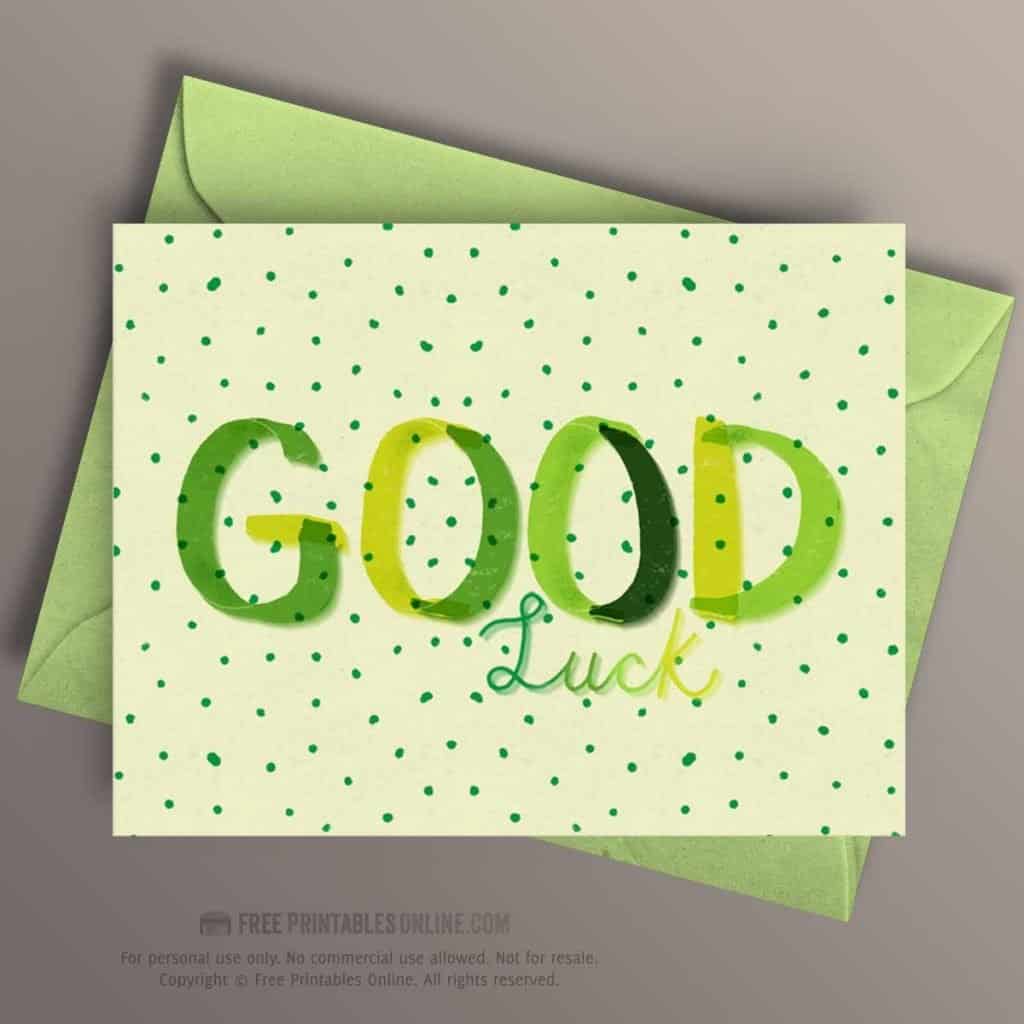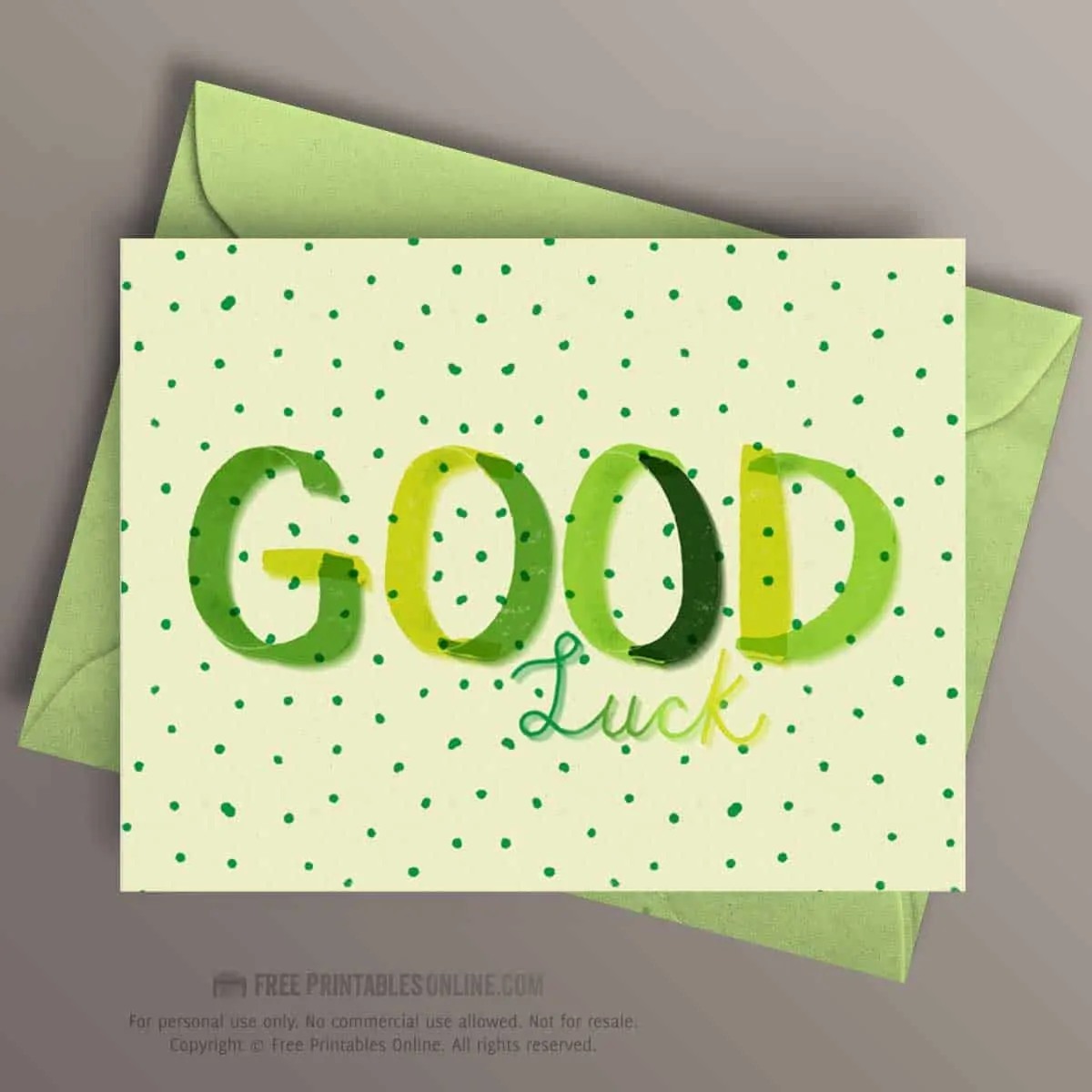 To use this freebie, download the PDF file below and print the sheet (quality card stock is recommended). Cut out the card and fold across the middle.