Plan an epic bash and then print this time to party invitation out (okay maybe for my embellished descriptor of the party to be true you should print several).
The background of the invitation is red with unevenly spaced polka dots. The text "it's time to partaaaay" playfully runs at a curved angle across the top third of the card. There are five blank spaces for you to write (by hand, I'm afraid) any details of the party you think are relevant.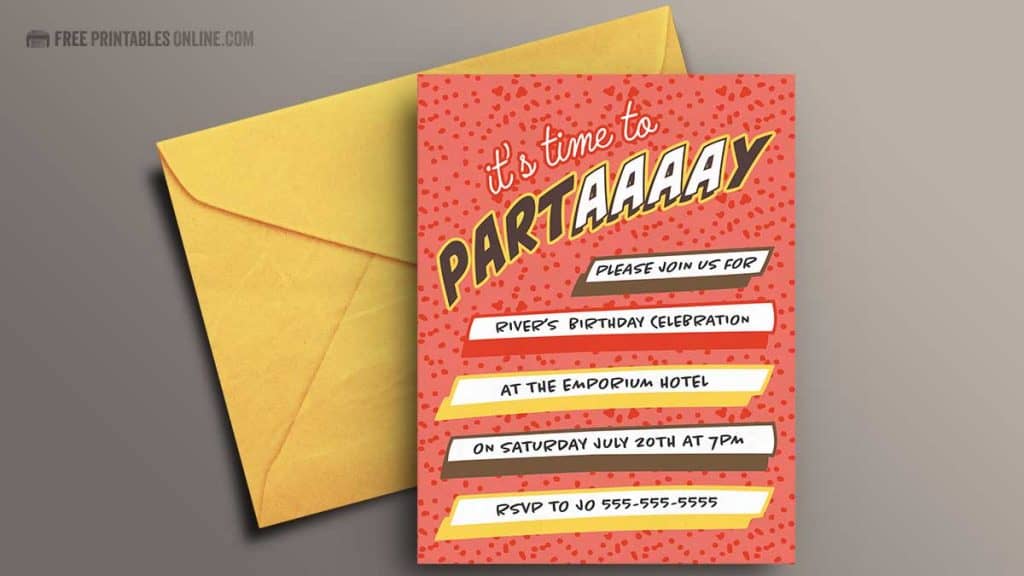 This time to party invitation is 4.25 x 5.5 inches and will fit into a notecard envelope. Unfortunately there is no envelope included but they will fit in a standard A2 or invitation sized envelope (double check the size first before printing or ordering).