Yeah, yeah, I know there are apps for that. I use them too. But there is still something rewarding about crossing list items off by hand on a sheet of paper. This canary print grocery list offers you the chance to do just that (this reads like the worst infomercial ever, I know. Forgive me).
A vaguely (very) pop art style features in the lettering at the top of the grocery list. The word "groceries" in grungy script is on a yellow and navy blue dotted print background. Below the title there are a bajillion lines for you to write down all the stuff you need to buy.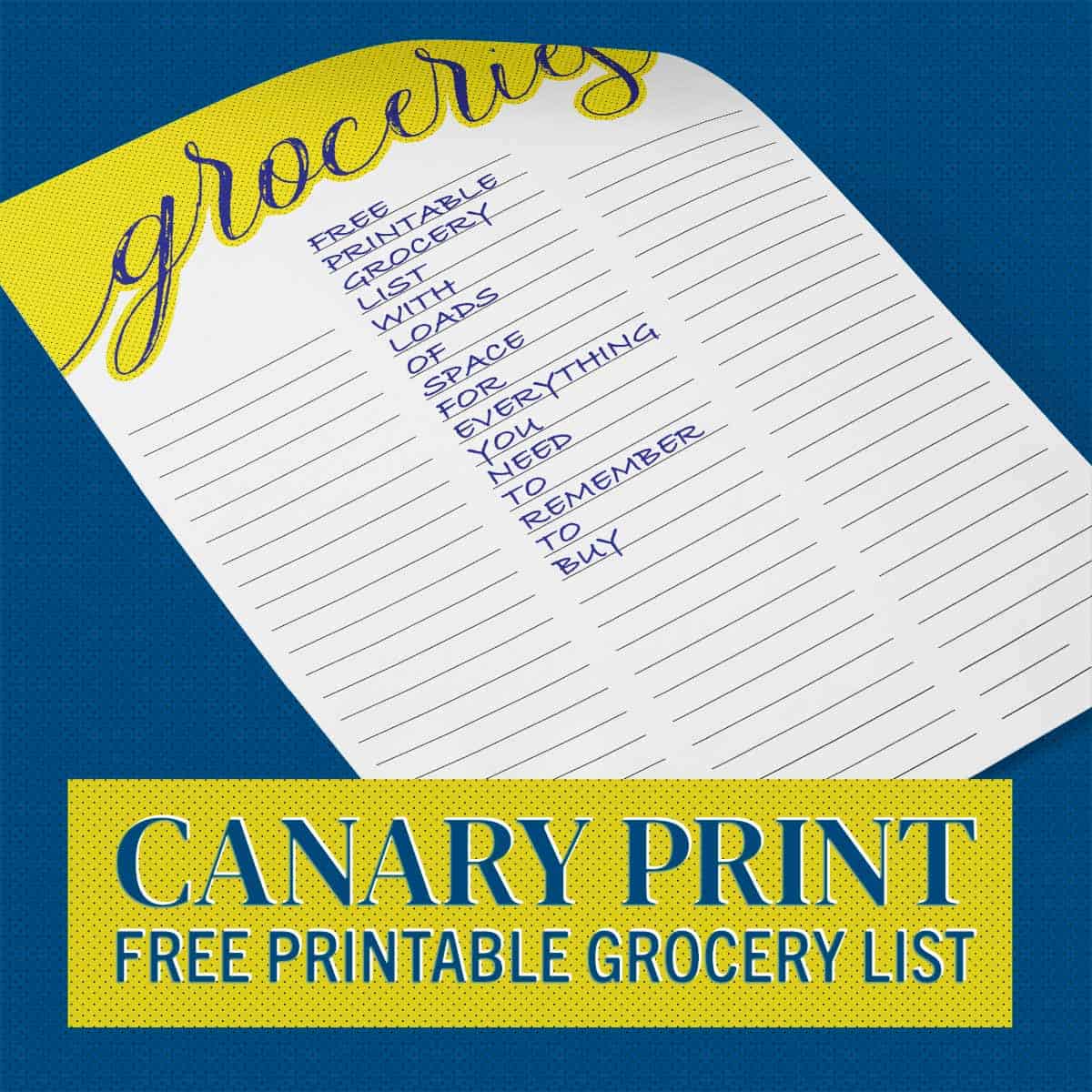 The grocery list is available in both US Letter and A4 formats, both of which you can download below.