This printable happy new year wall art is great if you happen to be looking for end of year home decor. It's also perfect if you're obsessed with the instagrammable color scheme that is gold, salmon pink, and blue. A final reason this wall art is ideal is that it's free, which means if you are still hungover from coping with the holidays you don't need to face going out to buy decoration for your New Year's Eve party (maybe).
The print is 10×8 inches so you can pop it in a normal photo frame should you wish.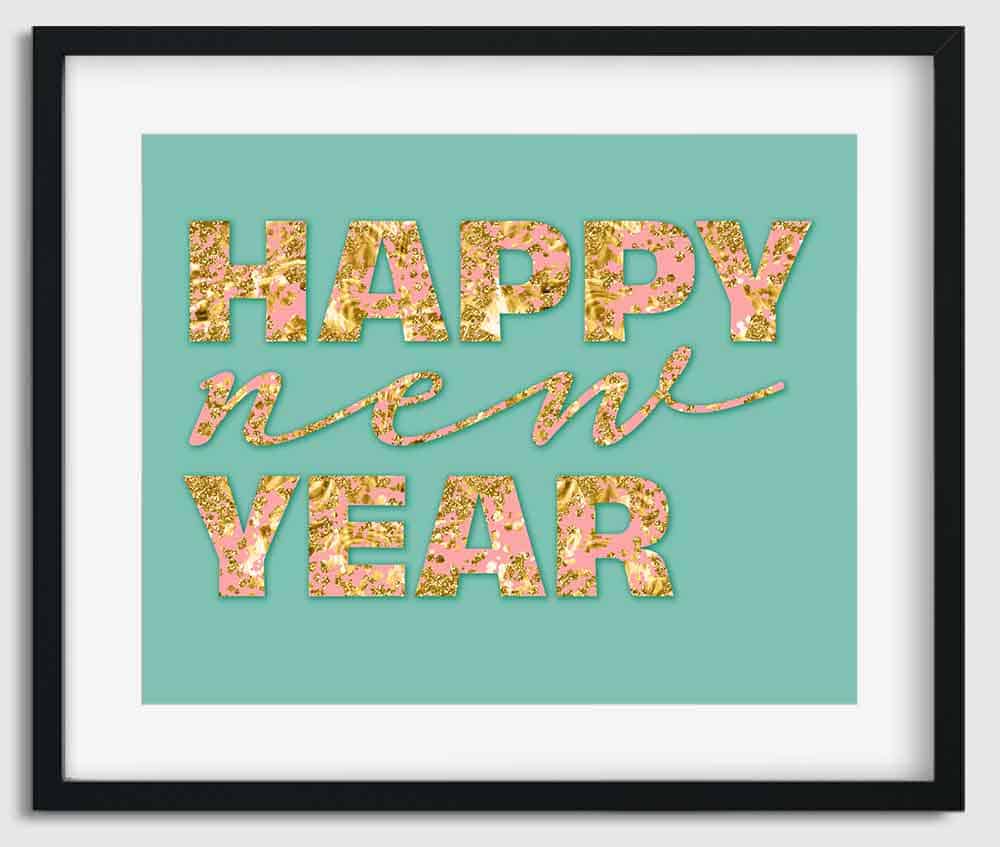 Download the happy new year wall art below.