Ho ho ho with a letter from Santa template for you to print for free. Kids love waking up to piles of presents, but they also enjoy a personalized response from their favorite gift-bringer: mom and dad! Joking. Obviously the letter is from St Nick AKA Father Christmas AKA Santa Claus. I still have letters from Santa my mother wrote during my childhood years of my parents yanking my chain. I always looked for this letter before I even glanced at the gifts under the tree.
The Santa letter contains mostly blank space on official Santa letterhead. This printable includes an air mail stamp, postmark, and the text "from the office of Santa Claus" in large print. And of course the letter is signed by Santa as well! It's your job as stand in Santa to fill in the rest. This is a perfect response letter to our letter to Santa template.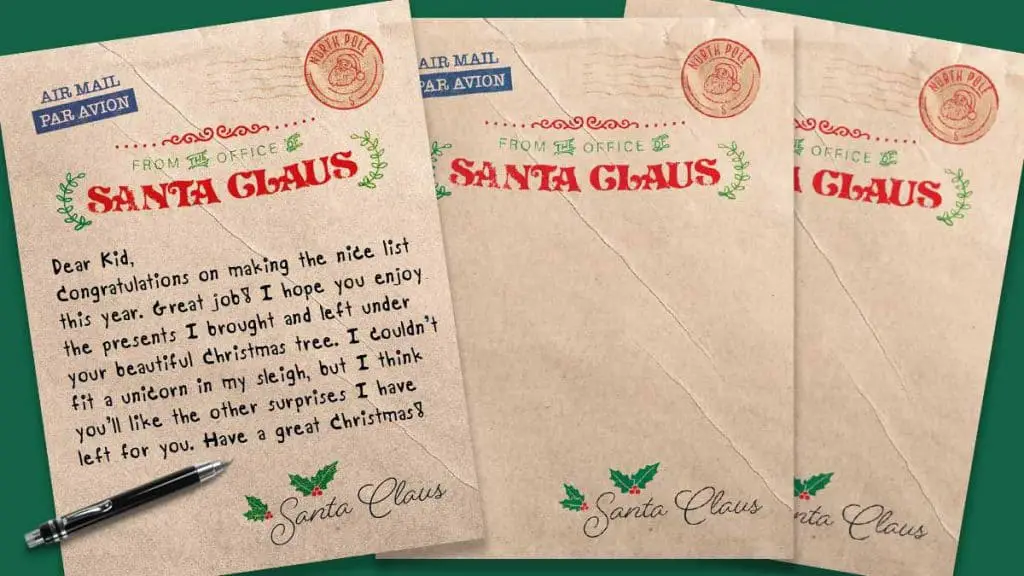 Save yourself a little bit of time and energy this Christmas (every minute counts when you're a busy parent, especially during the holiday season) with this template. To use, download one of the two pdf files below. Depending on your region you can choose between A4 and US Letter formats. Print the page and hand print a nice little note from Santa Claus.