This free printable Airline boarding pass template has been much in demand, so here it finally is! Every single text area can be personalized with your own wording. Hence this airplane ticket can be used for multiple purposes, whether as a birthday party invitation or a save the date reminder for your wedding. The possibilities are limited only by your imagination. Get creative!
The color scheme and design is simple, featuring beige and blue with white boxes for text. Above the text boxes is also space to add a title so, for instance, you could title a box with "name" and type the name in the associated box. A retro vintage effect sunburst fills the background of the boarding passes.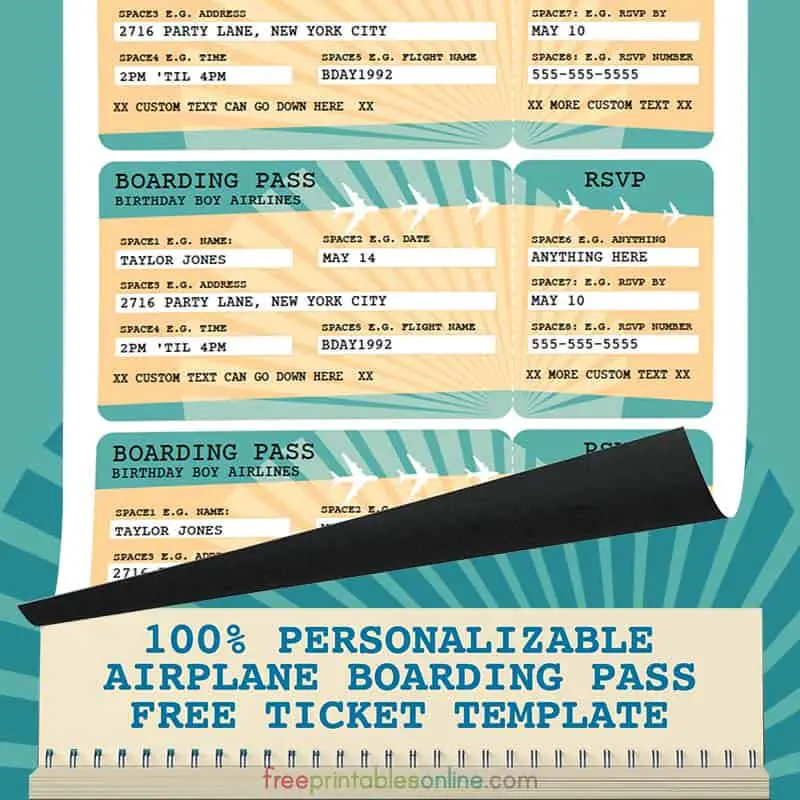 There are three boarding passes per printable sheet. To use this template, download the free printable pdf file below and simply fill in the blanks.