This orange stripes postcard gift card is a convenient and straightforward way to gift an online voucher to friends and family. This is especially true if, when buying online gift cards, you would like for the recipient to have an item to open instead of a plain email.
The postcards are 4×6 inches and feature a warm gray background with orange stripes in various shades fading down to white. In the centre of the printable gift card is a white box. Along the top of the inside of this box is text that reads "a gift for you." Below this is space for you to hand write who the card is for, who it's from, the cash value (amount), what the gift voucher is for, and what code to type in to redeem the gift card.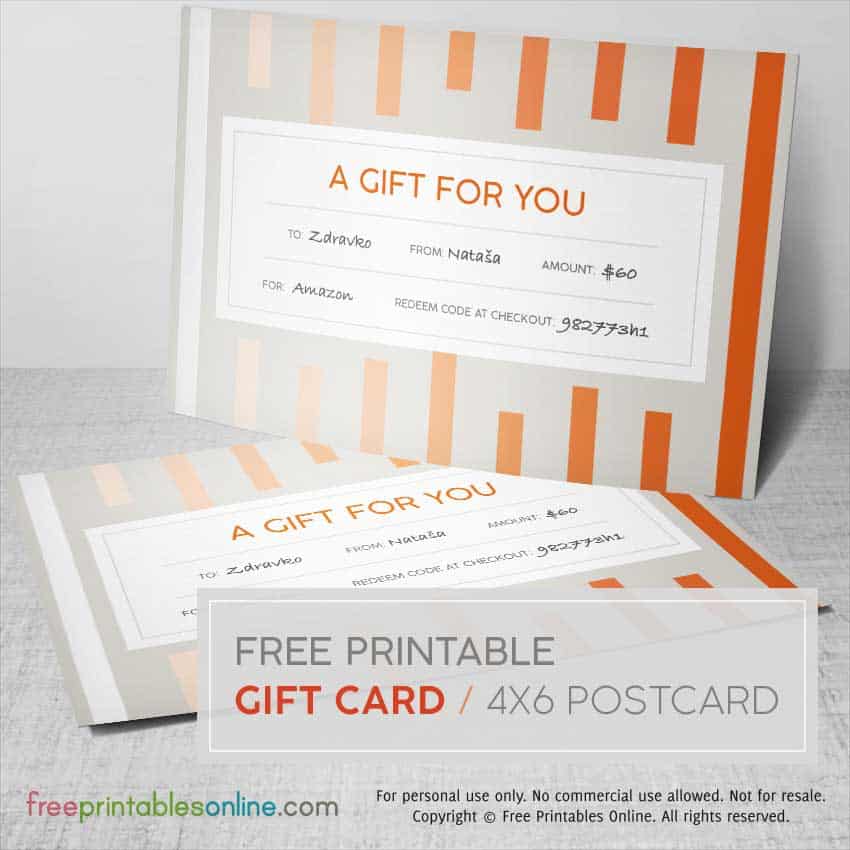 There are two postcard gift cards on each sheet of printed paper.