For those of you who want to make the most out of your printed papers, these free blank fundraiser printable tickets contain four tickets per page. Not only does this free printable make great use of available space, but the tickets are also customizable. The only fixed text is on the left square, where the purchaser should fill in their contact details in case of winning.
The color scheme is brown and beige, and is suited for just about any fundraiser type. To personalize the tickets, download the pdf at the bottom of this post and simply type into the blank spaces.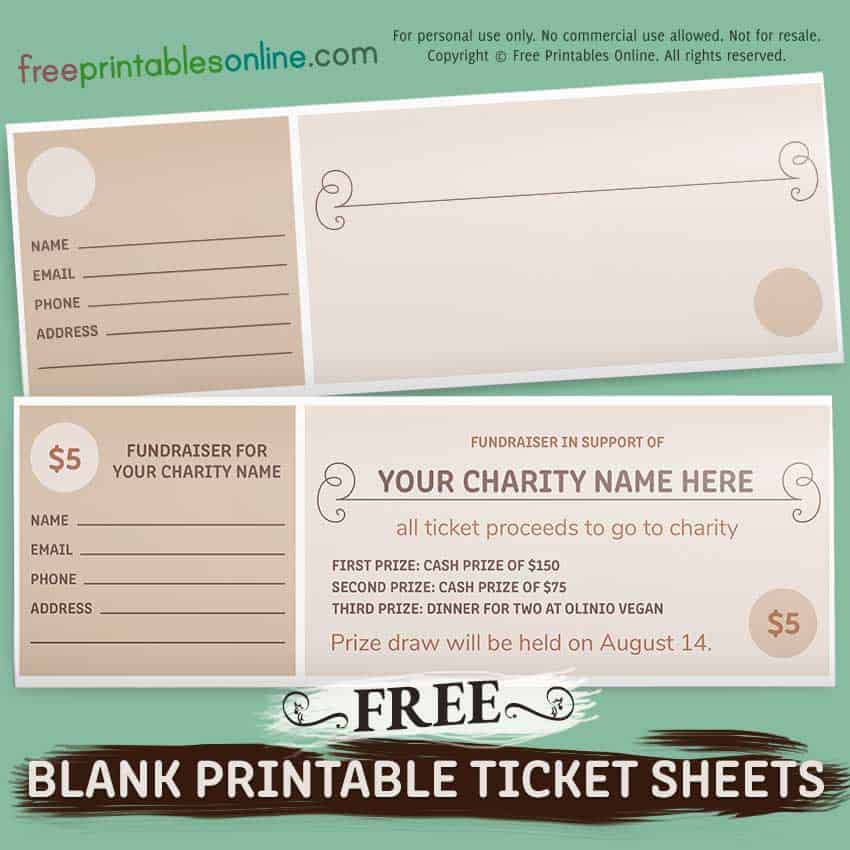 For reference, the fonts I've used are:
Clone Rounded Latin Bold
Nunito Regular
In order for your tickets to appear with the same fonts you will need to install these. Otherwise default system fonts will be used.