These double sided printable price tags are perfect for market stall holders and small businesses. The design features retro ad art of a man pointing to text that is fully customizable. There are two spaces for personalized text. The top space, on a red background, is perfect for adding the details of the sale, or even just the word "sale." Below is a dark gray space for you to add the price of the item. Worth noting is the price text is in red with a white drop shadow. This is actually two layers of text, so when you edit the price in the pdf file you must edit both layers.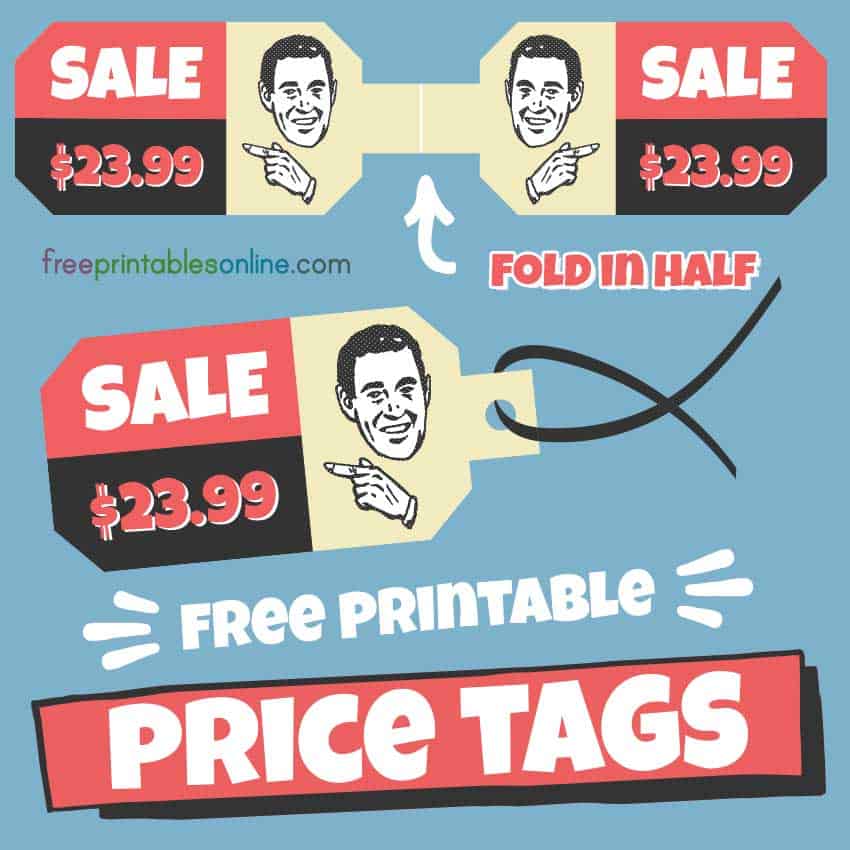 The name of the typeface used is Luckiest Guy, which can be downloaded for free from Google Fonts.
There are 12 price tags total on each sheet of printed paper. To use the tags, print them, cut out, fold in half, and glue.