Today is Mahatma Gandhi's birthday and mine too, so I made this free printable neon happy birthday card. Perhaps the people you know celebrate in a less anti social manner than I do (i.e. leaving the country to avoid celebrating). If that is the case and you feel obligated to hand them a piece of paper to acknowledge their existence, this free printable birthday card is here for you. It's a great last minute printable for those who prefer to spend an entire ink cartridge rather than purchase a card.
The card is neon red and pink, with scripted happy birthday text surrounded by a double lined broken circle. The background is a dark black brick.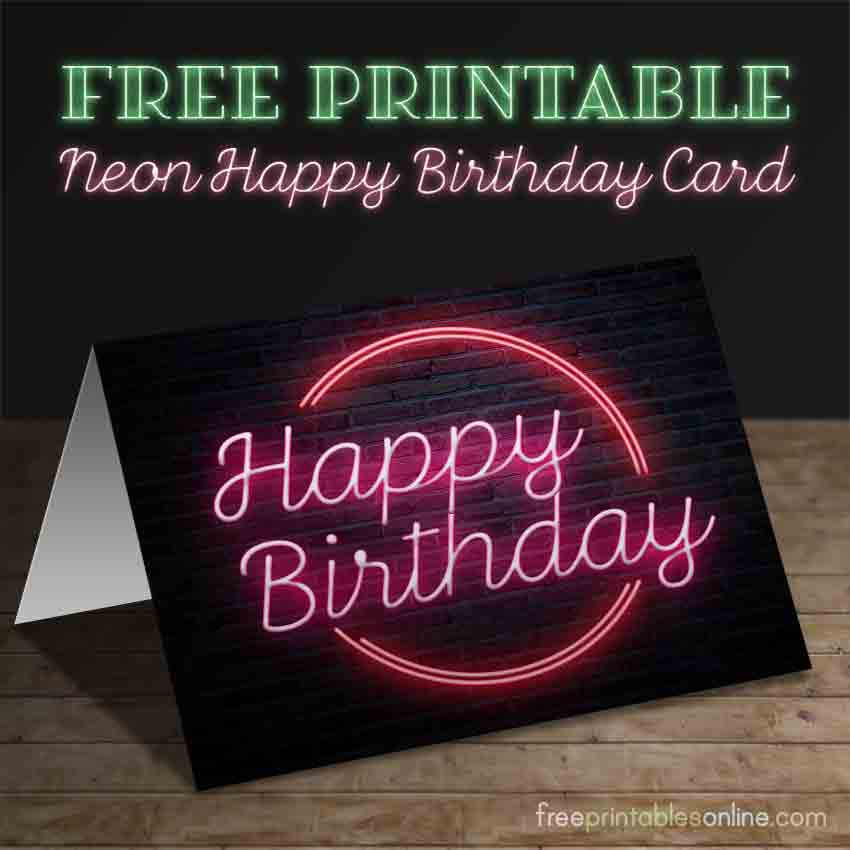 Do some internetting
Hi friends. Do me a favour and share this on Pinterest or whatever other social media platforms you use! Please?