The Monochrome Prism Good For I owe you coupons set includes eight coupons per printable sheet of paper.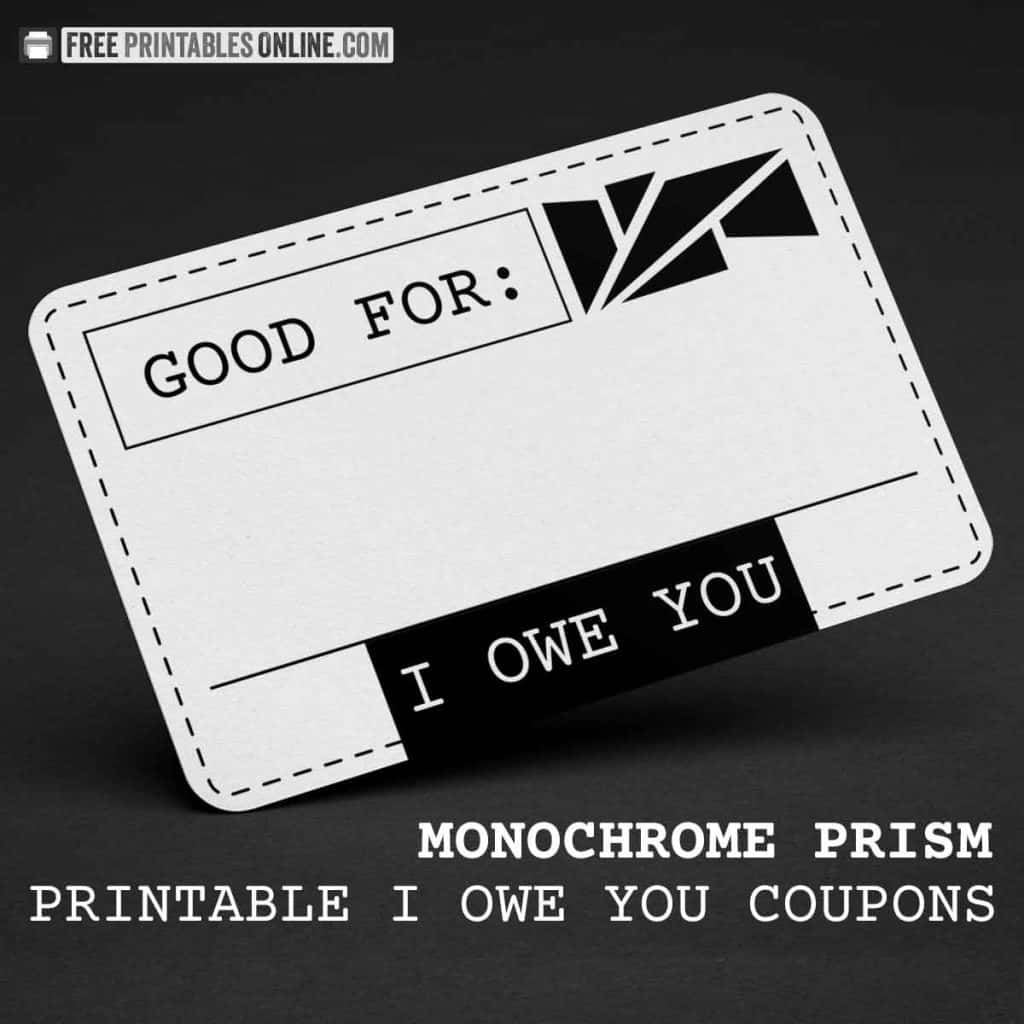 The design is, as specified by the title, monochrome black and white. The I owe you coupons are approximately business card sized, with rounded corners and a dotted inner border. A black border encapsulates the text "good for" in all capital letters in the top left corner. Next to this box are a series of shapes. Below this, in the center of the coupon, is space to write your IOU text. A black box in the center bottom of the IOU coupon contains text that reads "I owe you."
To use these free cards, download below and cut around the lines. Write whatever it is you owe in the blank spaces.