This free printable cleaning schedule template is a bit like a grown up version of a children's chore chart. Since light boxes are in at the moment, and I do love a trend, there's a lightbox in the upper left corner of this 8×11 inch template. The text in the light box reads "the cleaning schedule."
Below the light box is a torn paper for jotting down annuals tasks. There are six larger areas in the form of pages taped to the surface. Each of these papers is for writing down cleaning chores for each day of the week. Saturday and Sunday share a space since no one should care enough about cleaning to be doing it on weekends. Finally there are two other torn papers for monthly and weekly tasks to add to this printable cleaning schedule.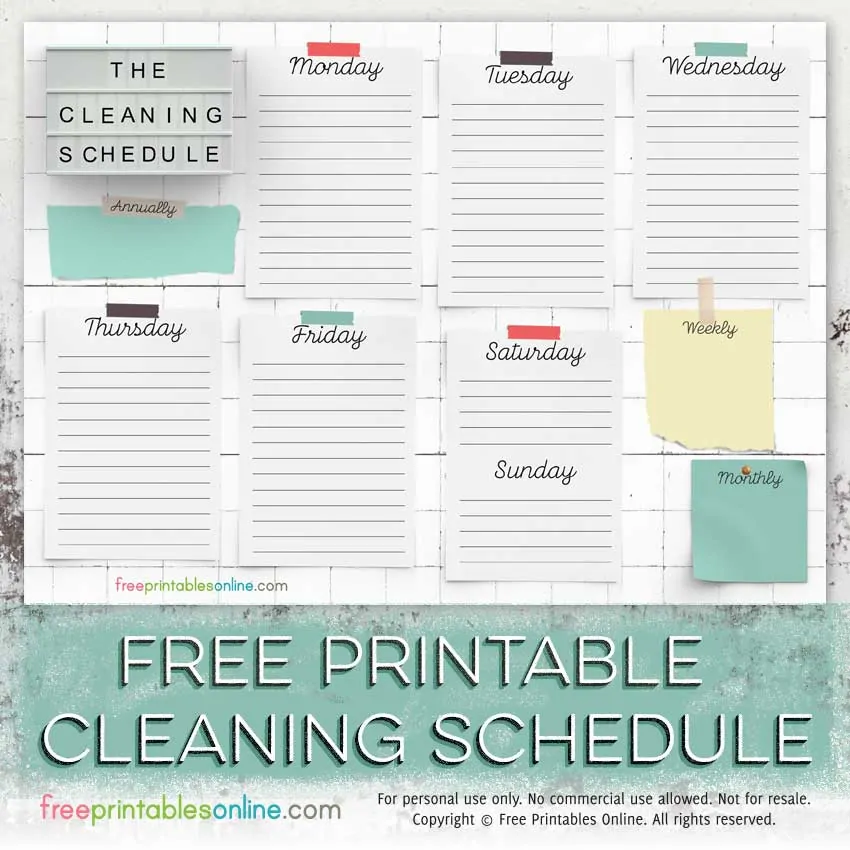 Share me on Pinterest
Plleeeeeeeeeaaaaassseeee? If you add this free printable cleaning schedule template to Pinterest it will really help the site out. Cheers!