If you're on of those people who can actually manage to stay organized, these Country Grange recipe book printable pages will help in your endeavors. Free to print and easy to personalize, these recipe pages feature a simple country look.
There is a long column for ingredients on the left that stretches the entire vertical length of the page. On the right is space to write the method/instructions for your recipe. Above this is a black wooden placard for the recipe title. Above the placard are two lines where you can type additional notes such as how many servings there are in the recipe, and how long it takes to prepare and cook. All of this sits upon a background of grungy white stained wood.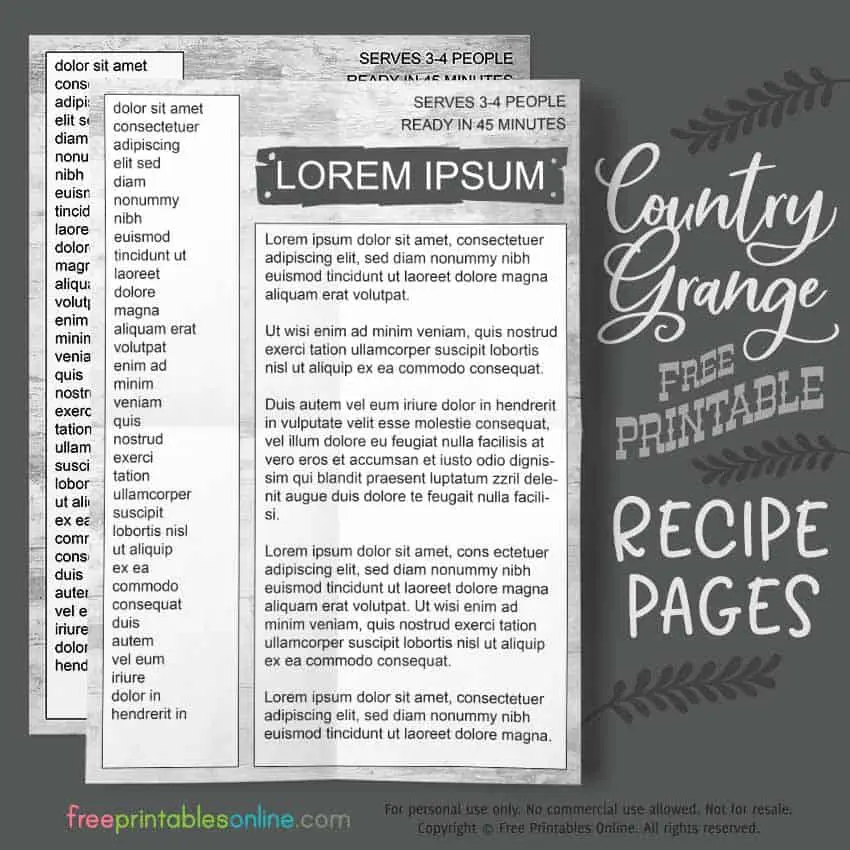 The recipe pages are available in both A4 and US Letter format below. To customize, simply download and type into the available space in the pdf document.