If you are looking for free printable basketball birthday party invitations then look no further! This cute and playful invitation design is perfect for basketball themed children's birthday bashes. And adults too (why not)! The invitation features a patterned background of orange basketballs and stripes, with plenty of space to write the details of your party.
Text along the top reads "it's game time! Join us for a slam dunk of a birthday." Below the headline are space for the location and time of the event, as well as who it's for and the number to call in order to RSVP. Plus extra space for anything else you might want to add.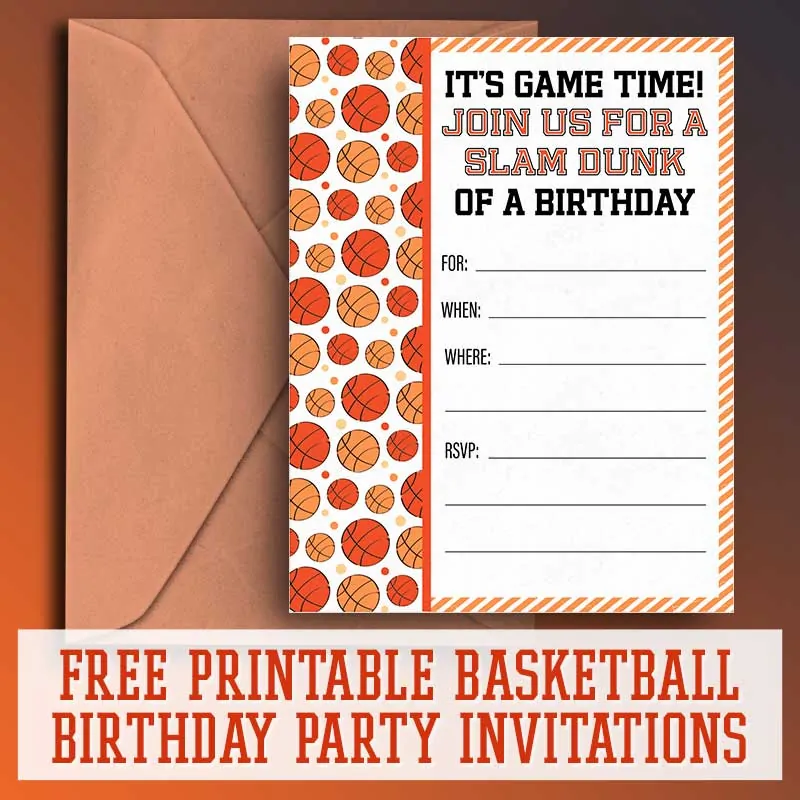 There are two invitations per printable sheet. They cannot be typed on in the pdf as they are designed for writing the details by hand.