This set of two free literary quote bookmarks to print features a quote by Maya Angelou and another by Charles William Eliot. The two bookmarks features simple black and white text and illustrations (one with an open bird cage and the other with a typewriter). The quotes read as follows:
"Words mean more than what is set down on paper." – Maya Angelou
"Books are the quietest and most constant of friends; they are the most accessible and wisest of counselors, and the most patient of teachers." – Charles William Eliot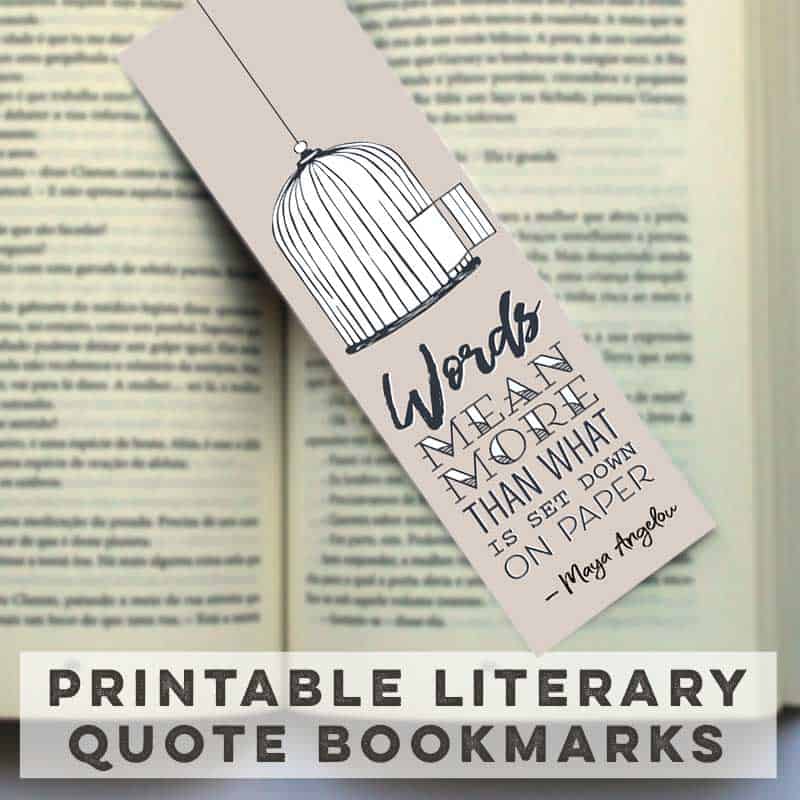 To use these bookmarks, download the pdf file below, open it, print the contents, and cut the bookmarks out. Cardstock is preferable.