Quite a few of you have asked for another silent auction bidding sheet, and so here it is. Much like the other printable silent auction bid sheet here on Free Printables Online, this one features a simple and straightforward layout.
Along the top of the auction sheet is text reading "silent auction," alongside an illustration of a hand holding money. Below this is an illustration of a pencil next to a blank space for entering the item on auction. There are further spaces to note the retail value, starting bid, and required bid increment. Finally, there is space to add who donated the item. Nineteen rows follow, with three columns indicated for the bidder's name, contact details, and their bid amount.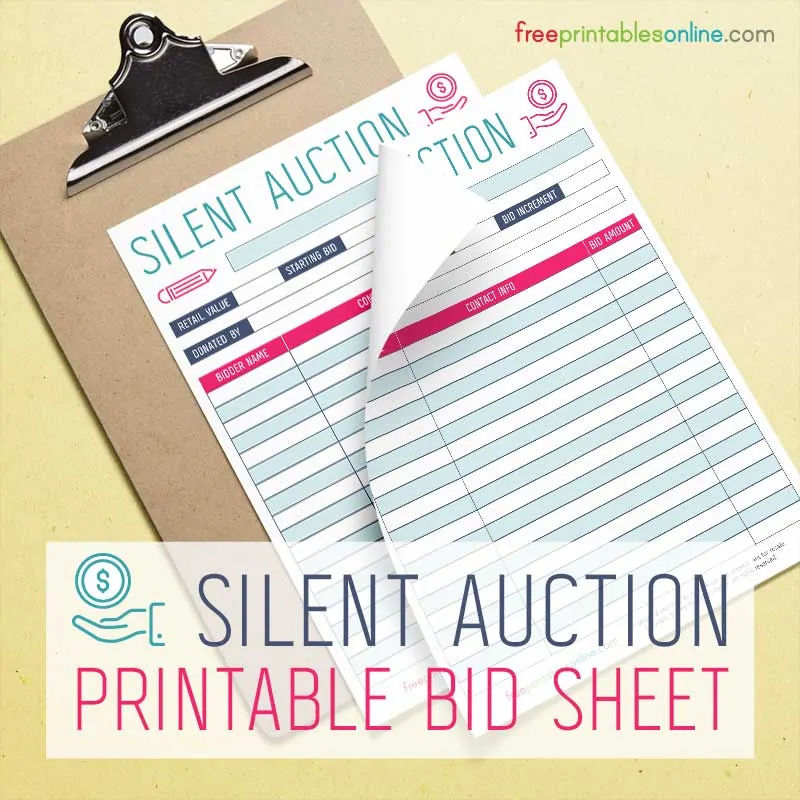 The color scheme of the auction bidding sheet is pink and blue, and it suitable for any silent auction event.

Pin this please?