Astronomical is an easy to use editable coupon template that can be customized to suit your needs. The coupons come in two color schemes: bold pink + gray and navy blue + gray. Glowing geometric mandalas are illustrated on the top one third of the vouchers. The bottom two thirds is grey and leaves lots of space for you to jot your own words down.
Alternatively you can fill the spaces in by typing directly onto the pdf file, which you can download below. There are four editable coupons per printed sheet of paper.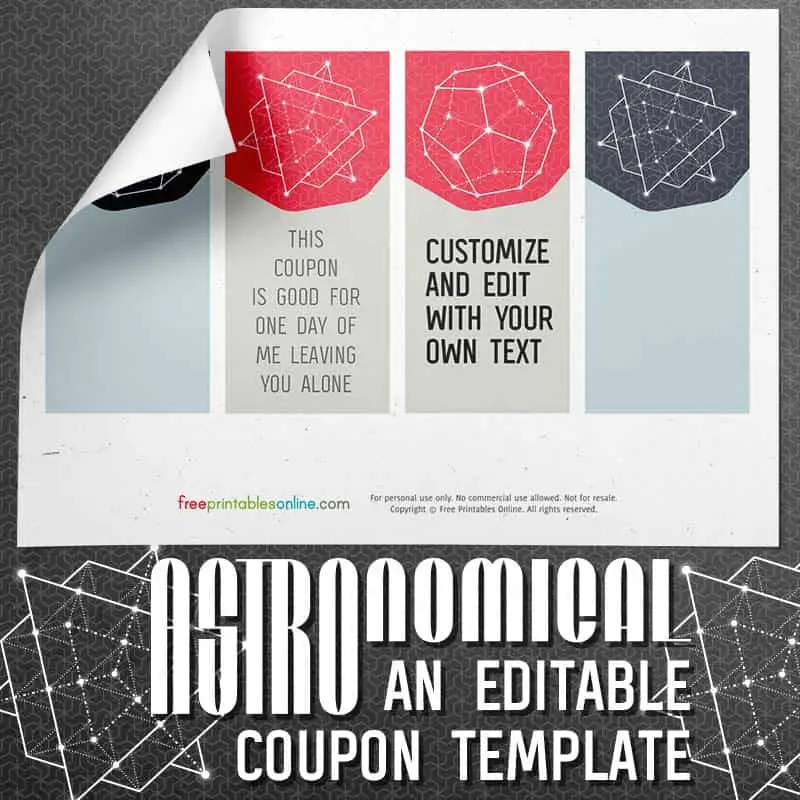 Save me! On Pinterest! Please!