If you love boozy holidays then you are sure to love this retro Santa holiday drink ticket template. A simple yet bold red, white, and black color scheme makes the coupons stand out. But not too much because otherwise your guests would see them and steal more.
Text on these cheerful drink tickets reads "enjoy a drink on the house." A retro ad illustration of Santa Claus sits on the right of the coupon, gesturing to the wording. The background is comprised of solid red with a halftone newsprint effect along the bottom.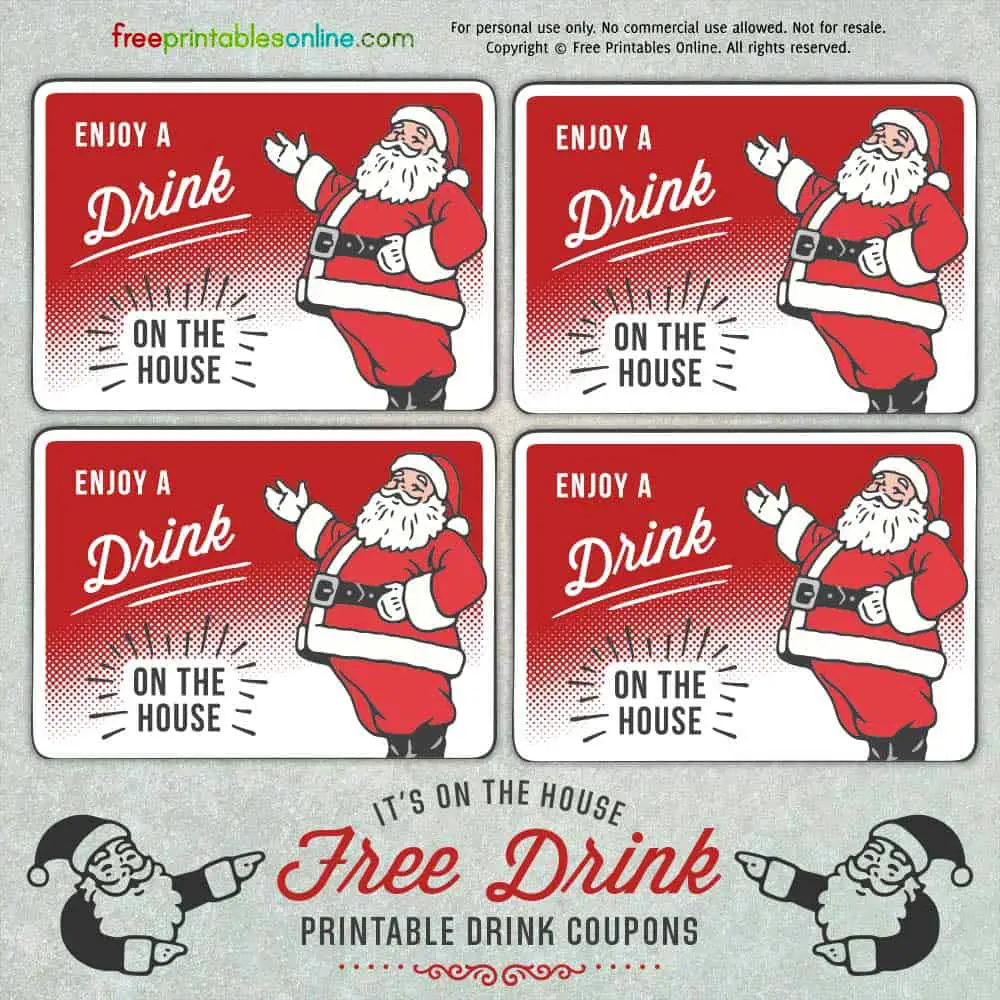 Perfect for office holiday parties or Christmas celebrations at home, there are nine tickets included with this freebie. Print as many sheets as you need!
Are you an avid pinterest fan? Can't see something you love without pinning it? Use the image below for an even better Pinterest experience.